77 Proven Tactics to Drive Traffic to Your Website
61. Drive Traffic with These Facebook Marketing Tips
Driving Facebook traffic back to your website is essential, and FB traffic provides a great opportunity to target your ideal audience.
If you haven't already, create a Facebook page for your site, and then follow these Facebook marketing tips to help you generate more traffic:
Use images on all your posts.
Keep your updates short and to the point.
Ask your fans short questions.
Use a quote from blog articles when sharing content.
Curate content from other websites in your niche.
There's also Facebook Ads too…
62. Use Facebook Ads
You are probably pretty familiar with Facebook ads: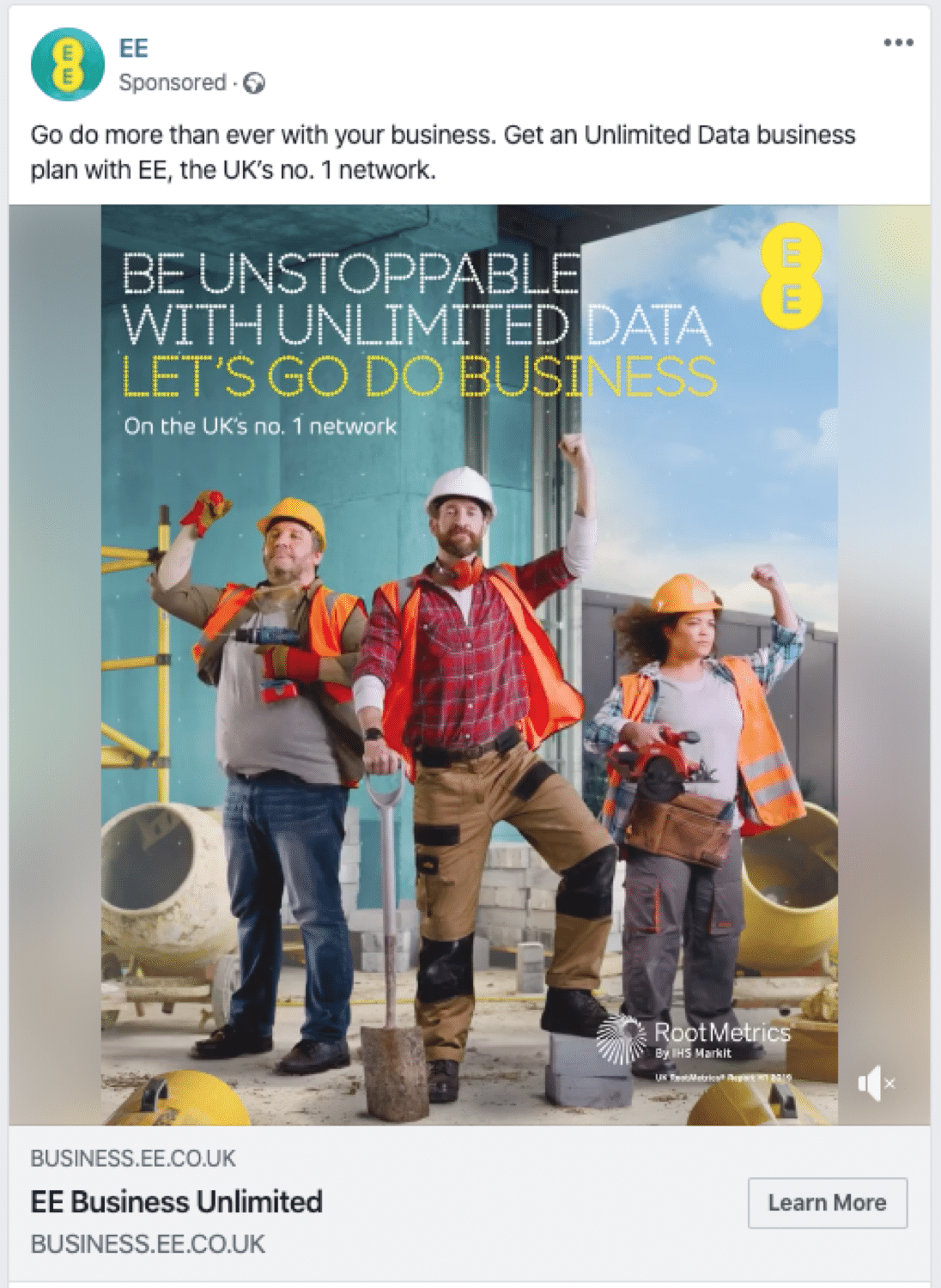 Example of a Facebook ad
When used correctly, Facebook Ads can be an effective (and low cost) way of sending traffic to blog posts.
But if you know what you are doing, they can be the opposite of that: expensive and ineffective.
You want to use targeted Facebook ads to drive traffic from Facebook back to your site, so make sure you are going after the right (and interested) audiences.
If you are confused at all, look into using a Facebook ad tool.
63. Retarget Visitors With Facebook Ads
Don't forget you can also use Facebook retargeting ads.
Ad retargeting is the process in which you target ads to users who have previously been on your website or social media platform but haven't converted.
You need to have your Facebook Pixel installed and tracking your site traffic and website events.
Instagram
Instagram is one of the fastest-growing social platforms and can be a great way to generate traffic.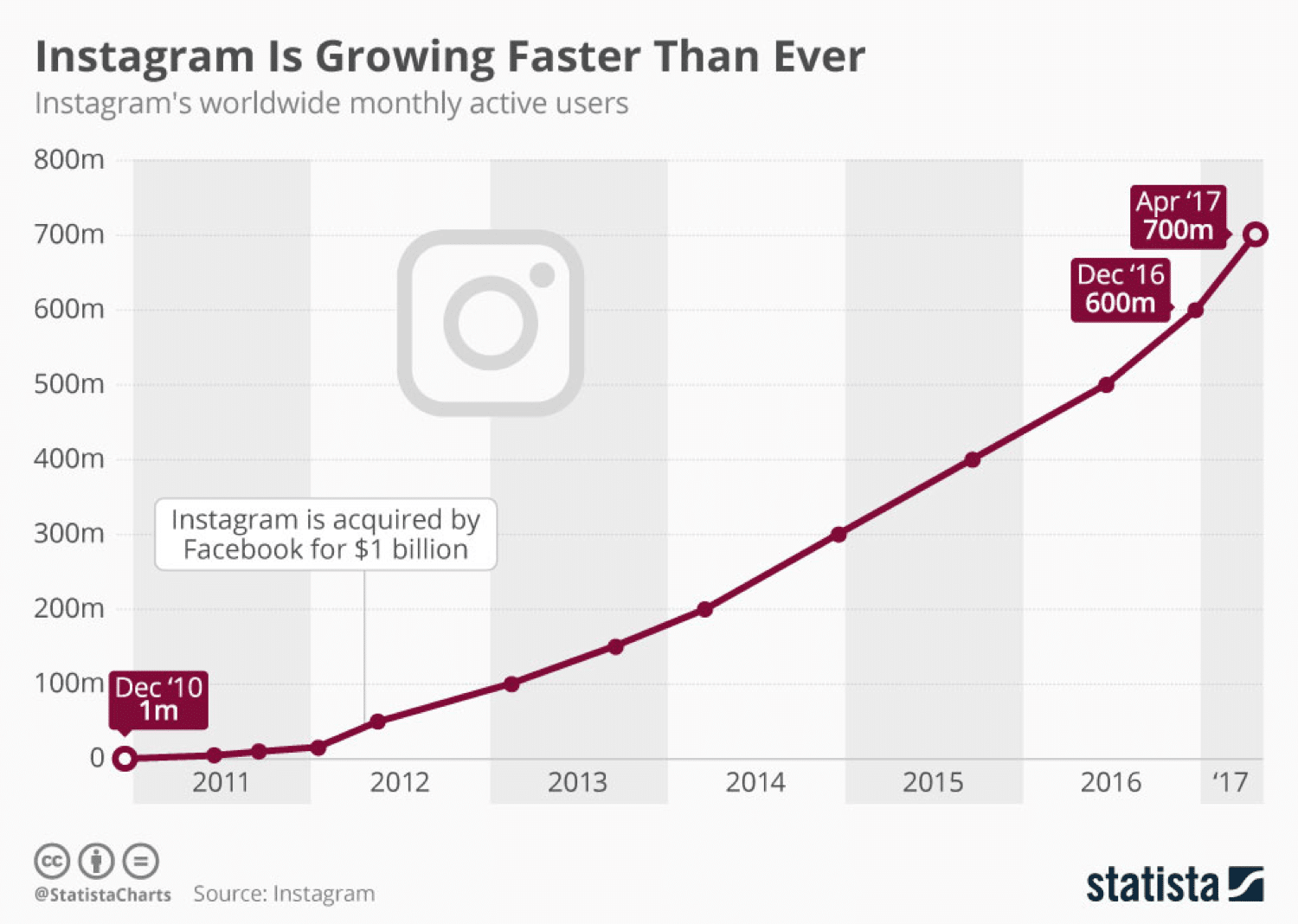 Instagram growth (Image source: Stargage.com)
But to get the most from it, you need to consider a few factors:
Your name & username – these are the only factors that Instagram looks at in search queries.
Your bio description & profile photo – these should be appealing to your audience.
Your website URL link in the bio – this is the only place on Instagram where you can link to your site.
Profile visibility – you want to make sure your profile is set to Public, not Private.
64. Drive Traffic with These Instagram Marketing Tips
It sounds obvious, but uploading good images and videos that are relevant to your audience is the key to success on Instagram.
Think about it: if your audience is B2B, is this content useful?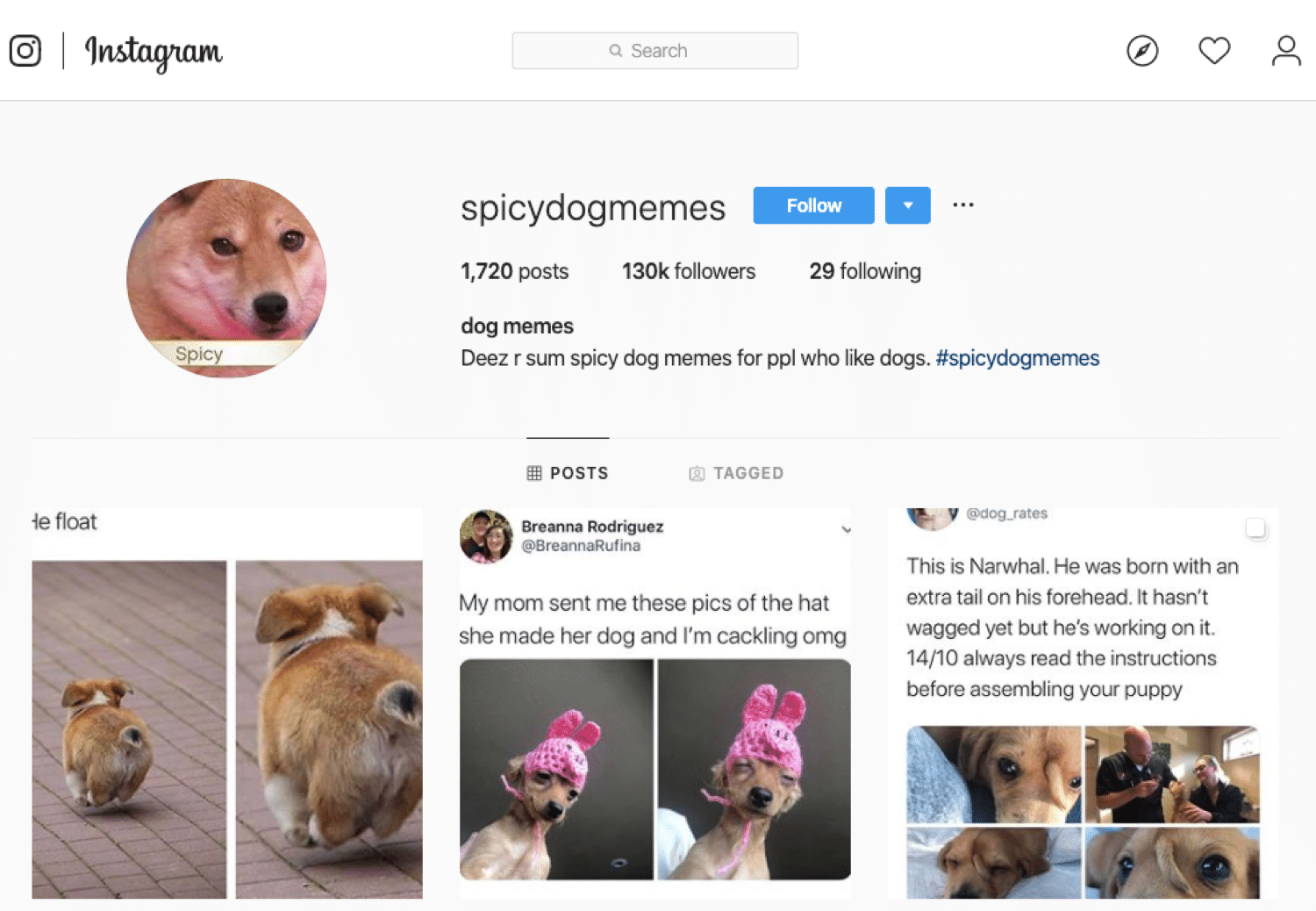 A popular Instagram meme page
Probably not.
Alongside posting relevant content and increasing your following on a steady and consistent basis, here are some Instagram marketing tips:
Follow accounts related to your niche.
Find and use relevant hashtags.
If you can, try and get shout outs from others.
Regularly share your posts.
Post exclusive Instagram-only content.
Be active and engage with your followers.
65. Use Instagram Ads
Like Facebook ads, Instagram ads can be a great way of getting in front of your target audience.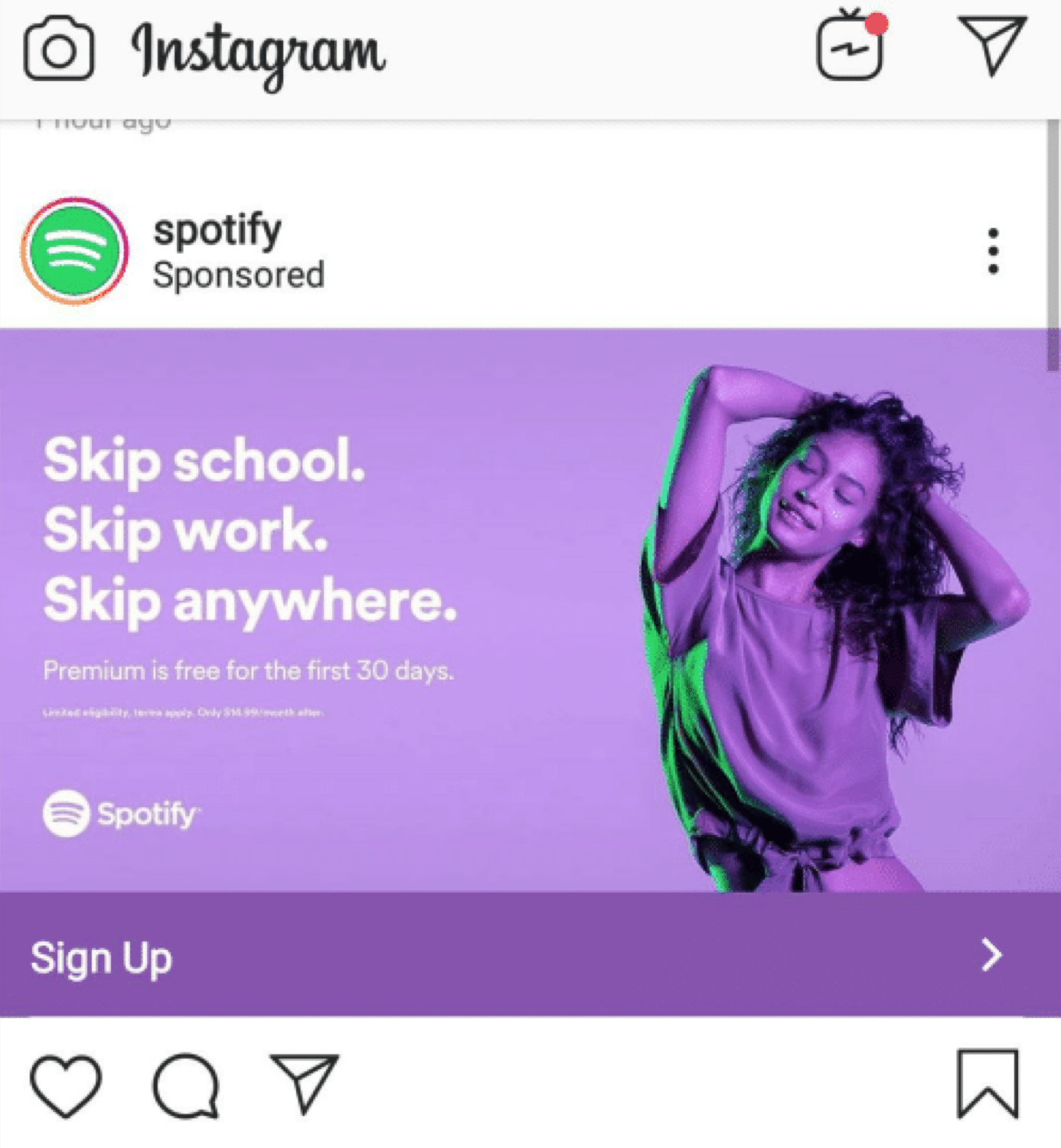 An example of an Instagram ad
Instagram ads can be set up through Facebook's advertising platform You can run different types of ads including Photo, Video, Carousel, Slideshow, and Stories Ads.
First, you need to connect your Instagram and Facebook accounts: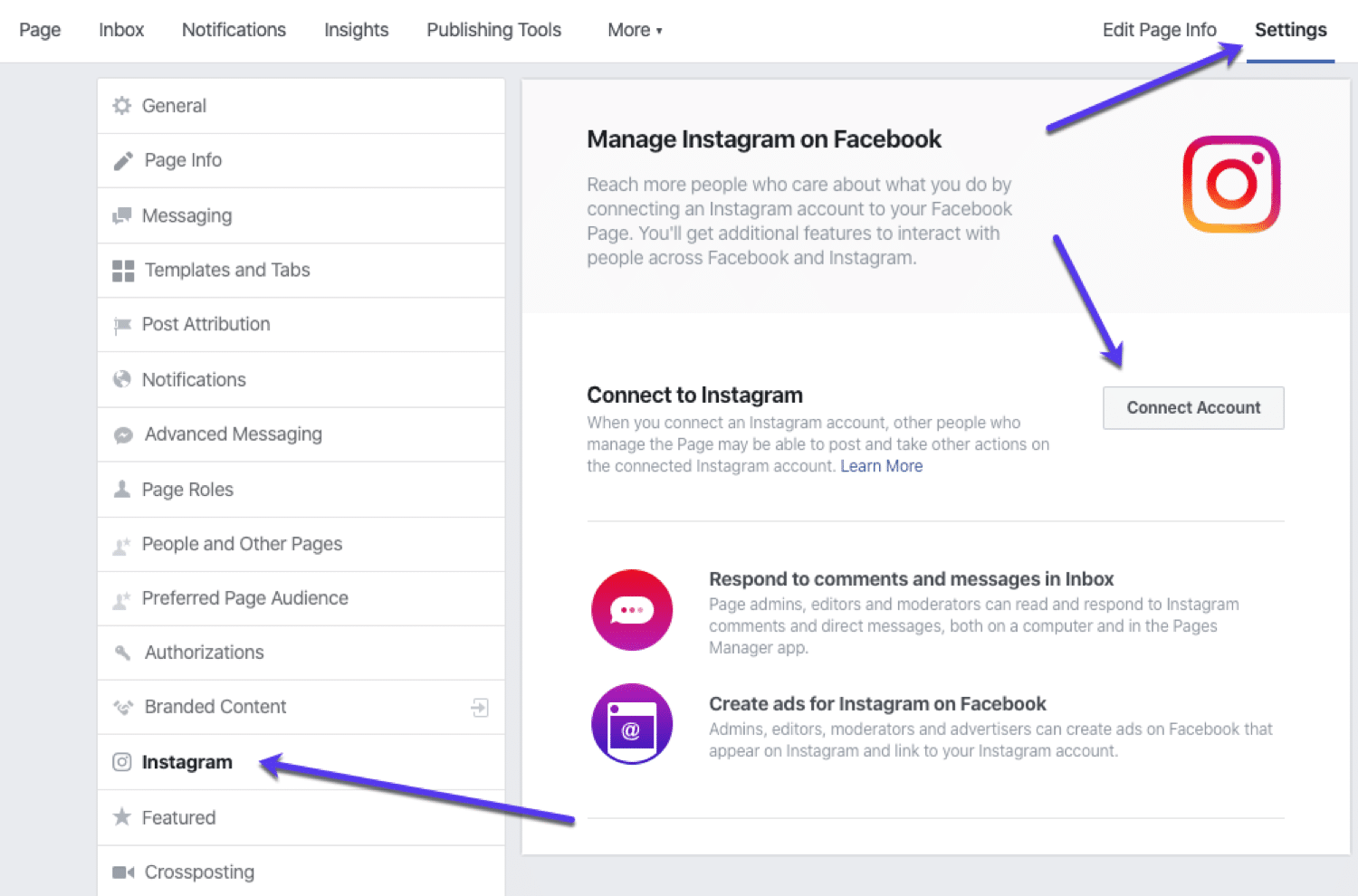 Instagram/Facebook ad dashboard
Very simply, here's how you get started advertising on Instagram:
Go to Facebook's Ad Manager.
Set your objective.
Set your target audience.
Pick your ad placements.
Set your budget and schedule.
Create your Instagram Ads.
YouTube
Did you know YouTube is the second largest search engine after Google?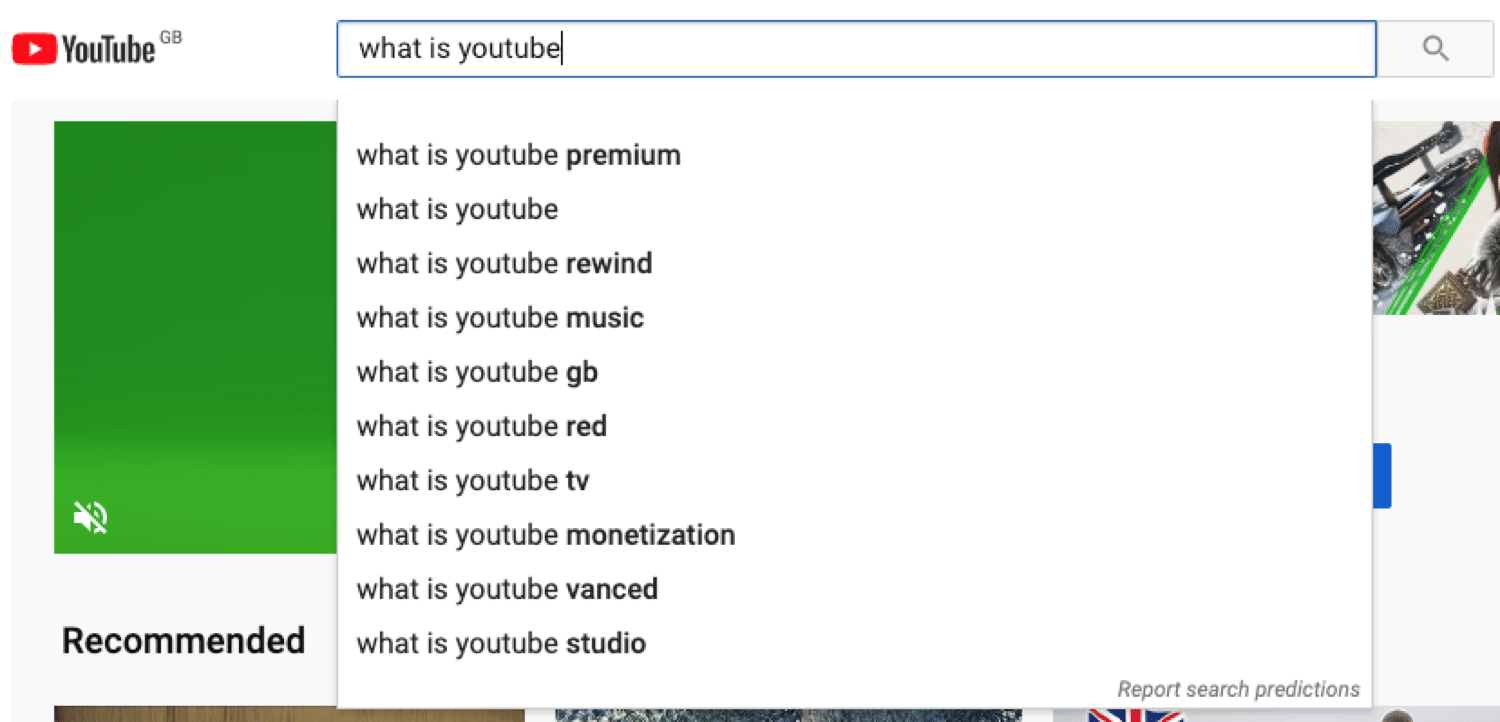 YouTube search works like Google
When used correctly, YouTube can be an amazing source of traffic. People watch 1 billion hours of YouTube per day, so just getting a small percentage of those views can be a game-changer.
66. Drive Traffic with These YouTube Marketing Tips
With so many videos uploaded every day to YouTube, it's easy for your content to get lost.
Thankfully, there are some simple steps you can take for generating organic traffic to and from your videos.
Here are some proven tips for getting traffic from YouTube:
A reason to visit your site like a free PDF, ebook, course, or exclusive content.
Add a link to your site in your channel header.
Use cards to help views navigate around.
Add a website link in your video descriptions.
Use a clear CTA on videos
67. Don't Forget YouTube SEO (to Rank Your Videos)
One of the best ways to get more video views is with YouTube SEO.
In a nutshell:
YouTube SEO is the process of optimizing your channel (including video playlists, metadata, descriptions, and actual videos) so that your channel shows up for the right people.
You can actually optimize your videos for search results inside YouTube and Google.
68. YouTube Ads
With a lot of your potential audience already on YouTube, it makes sense to target them with ads.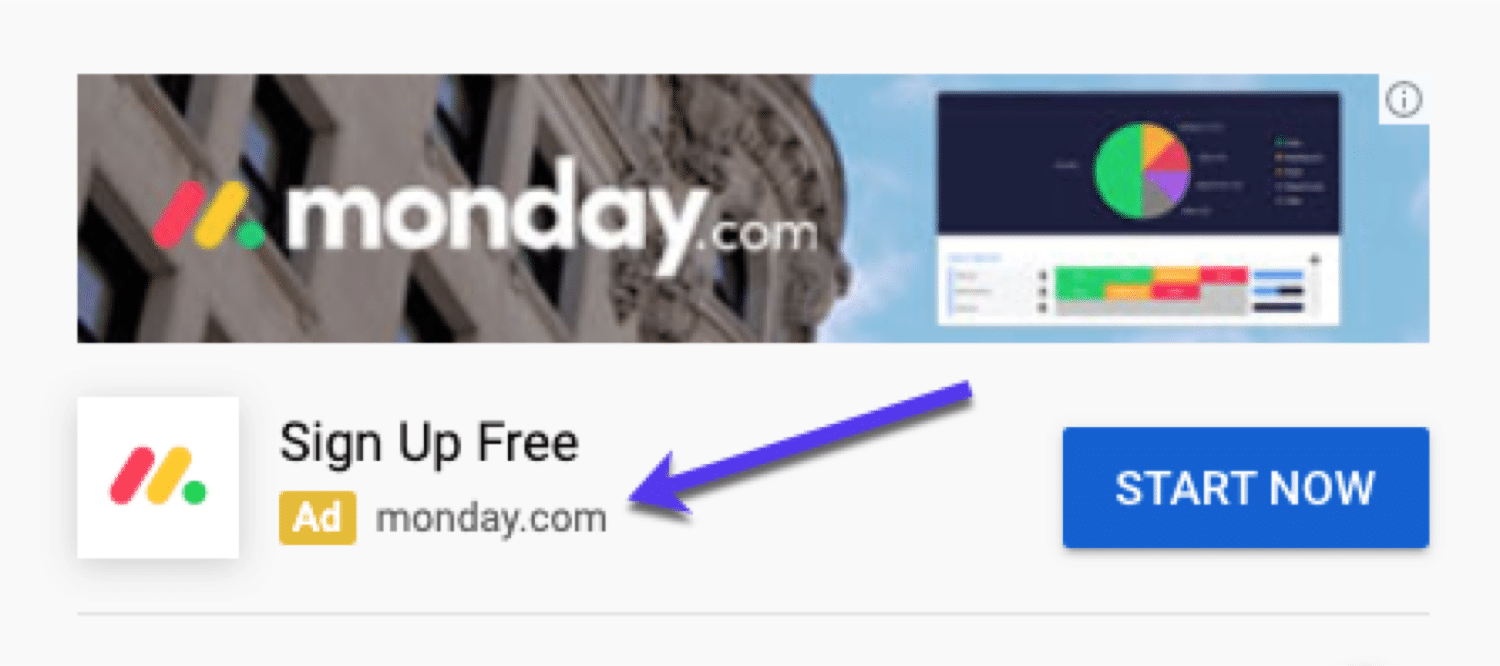 An example of a YouTube ad
To get the most from YouTube Ads, you need to:
Target your audience.
Choose the right ad format.
Create engaging ads.
Check out this guide to YouTube advertising by HubSpot for more information.
Pinterest
Did you know that each pin on Pinterest can generate 2-page visits and 6 pageviews?
Pinterest is a great platform for sending traffic to your blog.
Not only are pins for great longevity (pins get shares over time) bu Pinterest was actively designed for sharing
Let's explore it in more detail:
69. Drive Traffic with These Pinterest Marketing Tips
Here are some tactics you can use to harness Pinterest traffic:
Sign up for a business account (and get access to Pinterest Analytics).
Make sure each pin description is detailed, helpful, and actionable.
Pin at the right time.
Create pin-worthy images (that are the right size & include text).
Join relevant Pinterest group boards.
70. Use Pinterest Ads
Pinterest ads are useful for getting your content in front of more people as they search and browse Pinterest.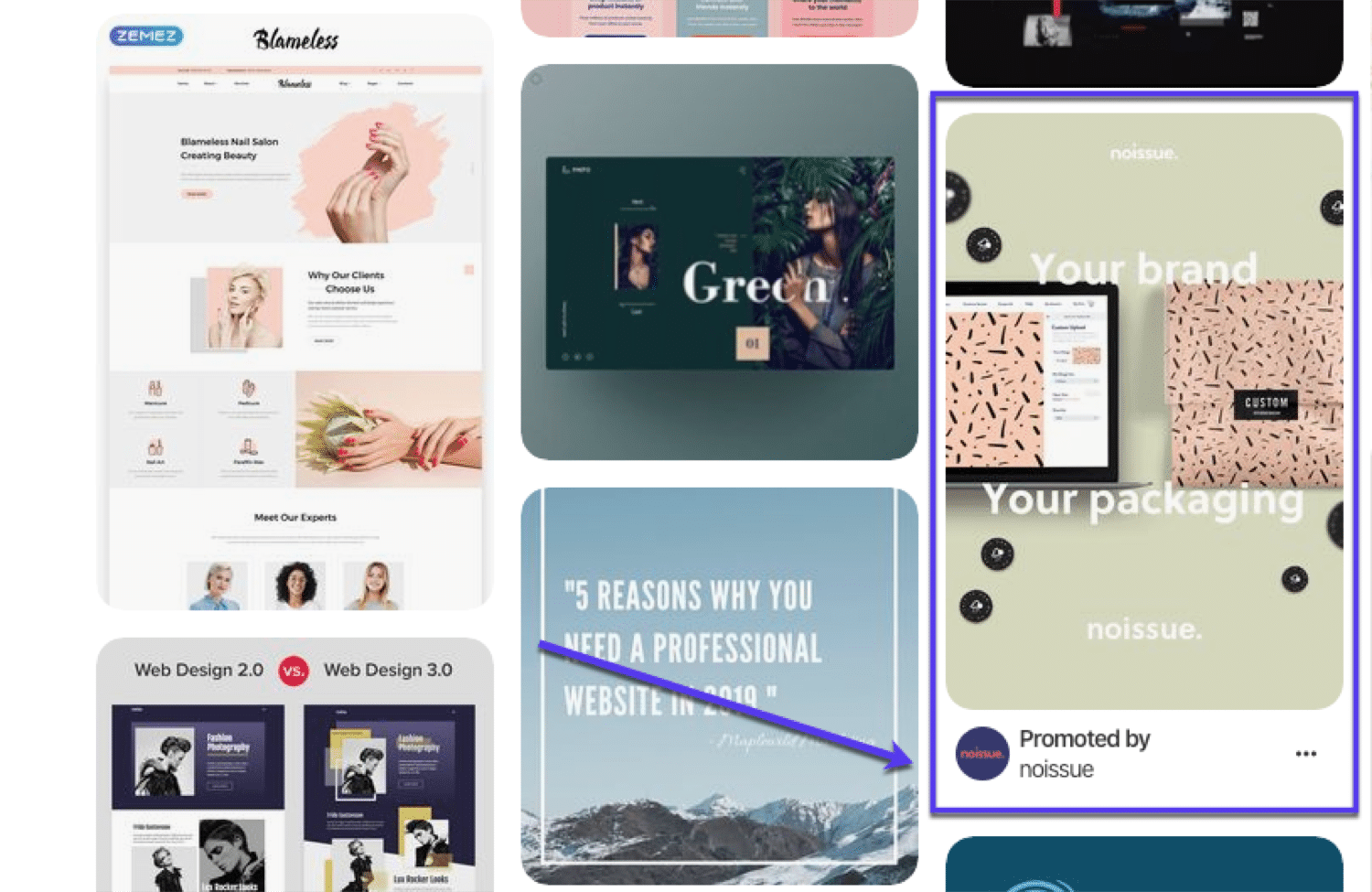 An example of Pinterest ads
To get started:
Set up a Pinterest business account.
Install the Pinterest Tag.
Choose a goal for your campaign.
Set a campaign budget.
Create an ad group.
Select your target audience.
Choose ad placement.
Add interests + keywords.
Set budget + schedule.
Pick your Promoted Pins.
And like all paid ad campaigns: monitor and tweak accordingly. For even more information, check out this Pinterest Ads guide by Hootsuite.
LinkedIn
With over 600 million users, LinkedIn is the go-to social network for B2B.
LinkedIn is the place people go to when they want to connect with people in their industry, learn about their industry and share related content. If you want to drive traffic to your B2B blog or website, this is your platform.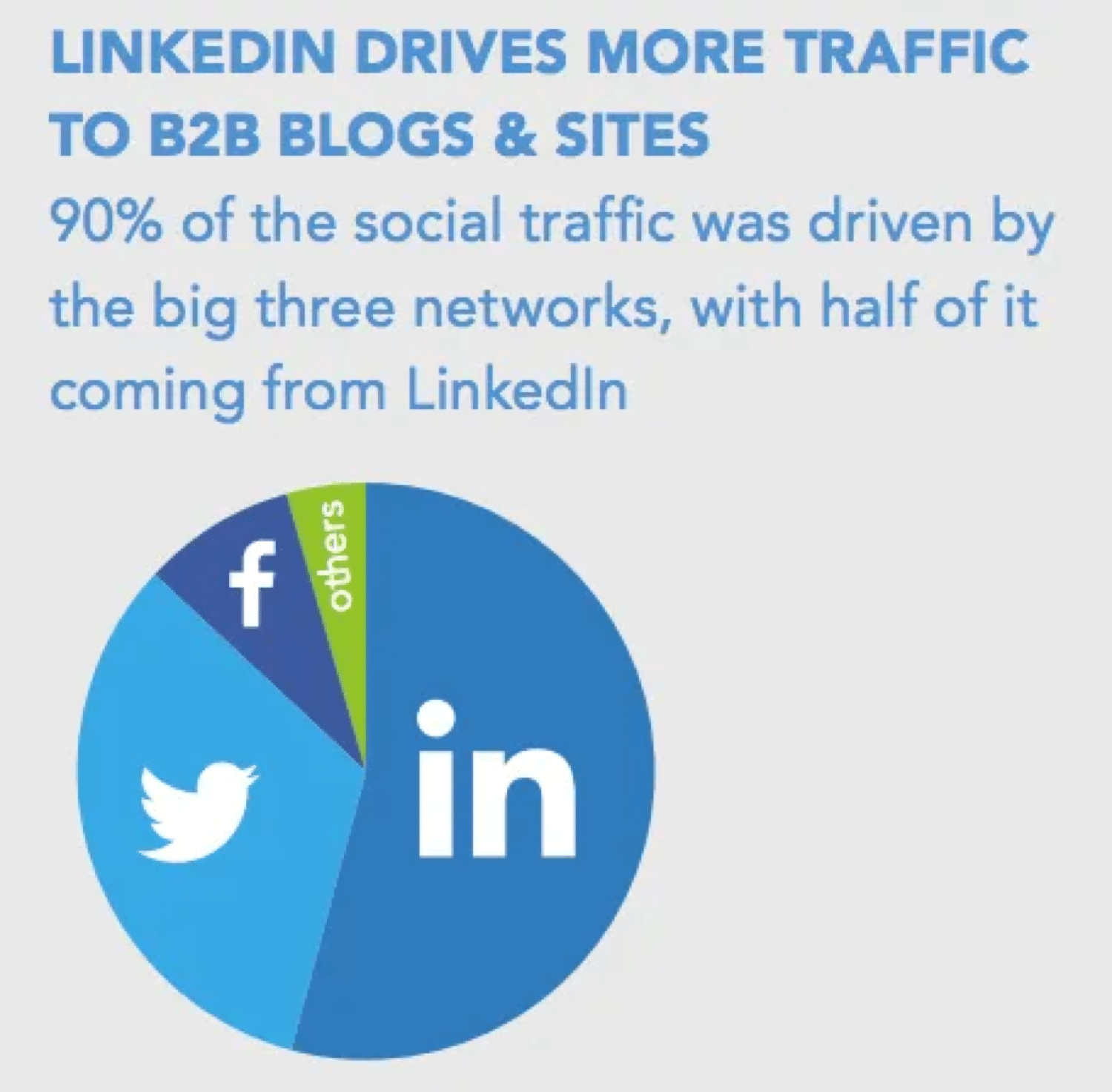 90% of social traffic is driven by LinkedIn to B2B sites (Image source: Sumo.com)