77 Proven Tactics to Drive Traffic to Your Website
71. Drive Traffic with These LinkedIn Marketing Tips
LinkedIn can be a great traffic source if you use it right.
Here are the essentials you need to start driving traffic from LinkedIn today:
Create and optimize your personal Profile.
Join groups (or start one).
Create a company page.
Regularly share useful content.
Don't share too much.
72. Republish Articles on LinkedIn
Don't forget you can leverage LinkedIn's publishing platform to reach their massive audience.
Republishing articles on LinkedIn is a great way to send traffic to your website and get in front of a new audience.
To get started, just hit 'write an article' on the LinkedIn homepage:

The "Write an article" feature in LinkedIn
Before you publish your article, there are two things you want to make sure you've included:
A short bio – add this to the end of your post to direct people to your homepage or blog.
A CTA – directing people to a specific resource on your site that you think may help people.
73. LinkedIn Ads
You can also use LinkedIn Ads to target your audience with sponsored content, sponsored or text ads.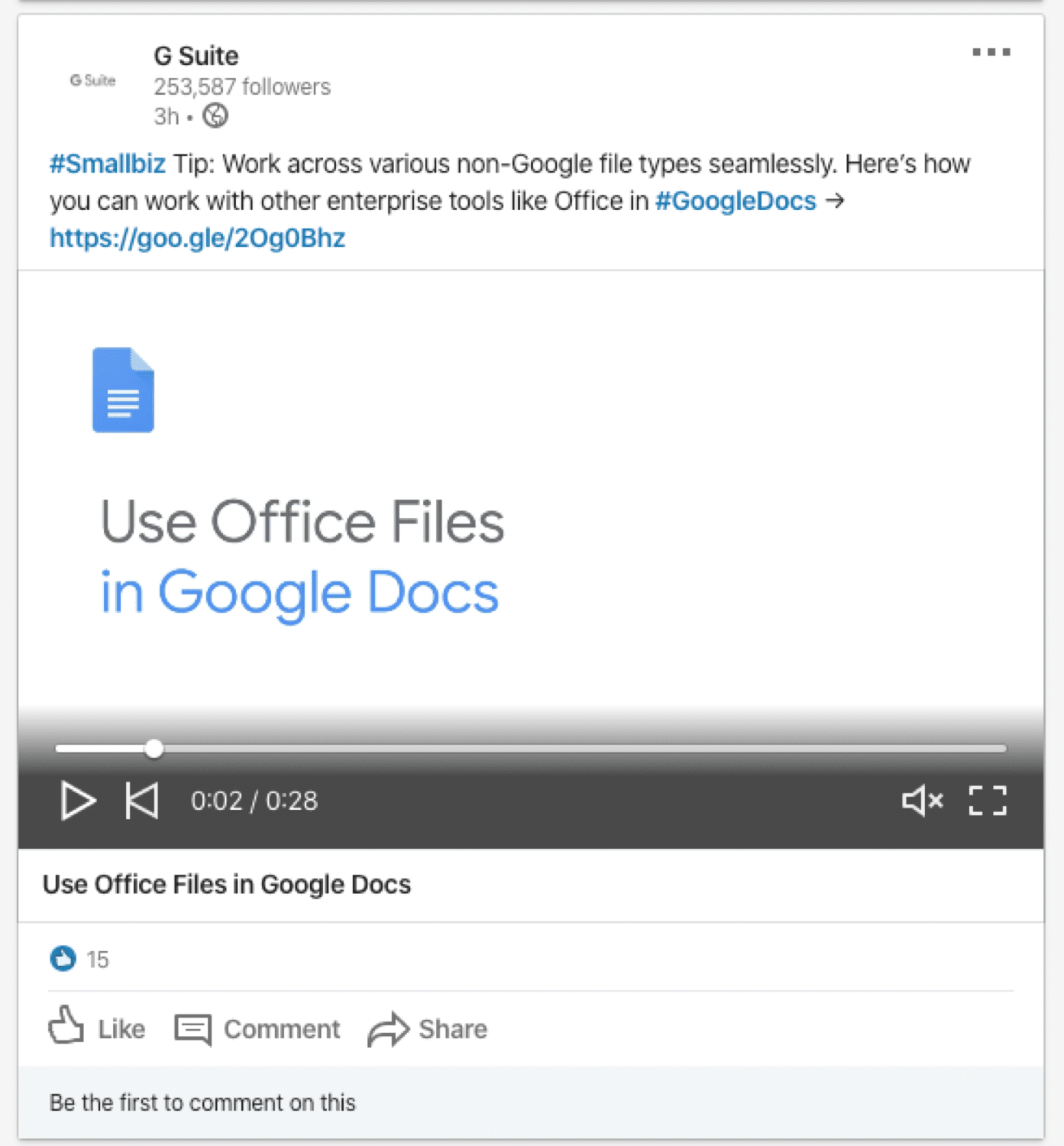 An example of a LinkedIn ad
LinkedIn is obviously most suited to targeting a professional audience. So if your site isn't targeting that demographic, you may be better of saving your money.
This guide by Hootsuite provides a good walk-through of LinkedIn ads.
Other Marketing Tactics
Sometimes marketing tactics don't neatly fit into a category. Here are all the traffic boosting tactics that are left:
74. Use Paid Traffic
We've touched on this already with social ads, but paid traffic can be an effective way of getting eyes on your content. It's also highly scalable (providing you have the budget).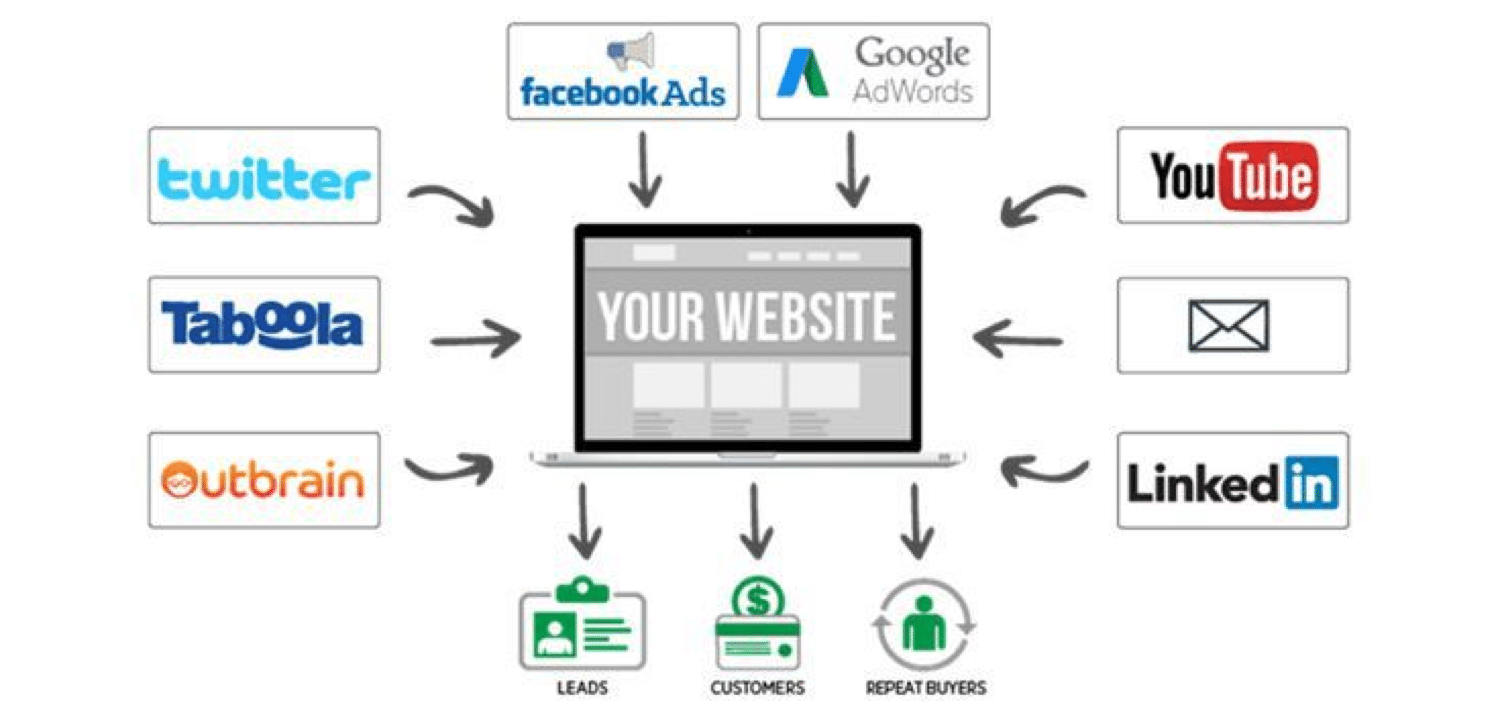 Types of paid traffic you can send to your website (Image source: charlesngo.com)
Here are some of the best-paid traffic sources to consider:
Display ads.
Paid search ads (through Google AdWords or Bing Ads).
Paid discovery (like Outbrain or Taboola).
Sponsored content.
Depending on the ads you're buying, you could pay per click (PPC), pay per view (PPV) or pay per acquisition/action (PPA).
75. Appear on Niche Relevant Podcasts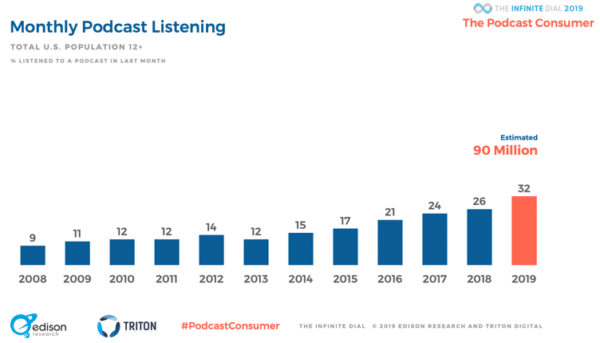 Monthly podcast listening statistics (Image source: convinceandconvert.com)
Doing podcast interviews can be a great driver of traffic.
Not only do you get a relevant recommendation on the podcast but you also get in front of a new audience. And if you are on a niche relevant podcast, you may have gained new audience members of your own.
Want to turn up a notch and appear on lots of podcasts?
Here's how to kickstart your podcast campaign:
Step 1 – Find Podcasts in Your Niche
Remember to stay on topic with finding podcasts to go on.
Look at places like Stitcher and Podbean. And don't forget to just simply Google:
YOUR NICHE + podcast
Try and aim for 50 podcasts to reach out.
Step 2 – Write Your Pitch
You want them to invite you on so make your pitch relevant.
If you haven't already, listen to a few episodes to try and get an idea of what you can bring to the table.
Step 3 – Contact the Hosts
Most podcast hosts want you to contact them.
Find their preferred contact format and send them your pitch.
Step 4 – Do the Podcast (Hopefully)
Do the podcast and try to naturally share your content and info about your website.
Step 5 – Share the Podcast.
The final step is to share your podcast appearance.
Promote it to your email list, on your social channels, your blog, etc.
It's not just other people's podcasts, though, you can have your own as an additional traffic source
76. Start a Podcast
If you are struggling to find podcasts to appear on, or you just have a burning desire to share content, why not create your own.
Here's how to quickly start a podcast:
Pick your topic(s).
Come up with a name, show description, and artwork.
Set up and test your recording equipment.
Plan your episodes.
Record your episodes.
Edit and then finally publish your episodes.
Hey presto, you've just launched a podcast.
77. Do Some Interviews (with Bloggers in Your Niche)
Interviews aren't only for large publications.
Many people will be willing to talk to you if you just ask them, even if you only have a small audience.
It's pretty simple to get started too:
Just send out a few emails requesting an interview to people in your industry. For the ones that get back to you, publish the interviews on your blog.
Not only will the recognizable names improve your credibility and traffic, you'll probably get a further reach when the interviewee shares it with their audience.
If you want some inspiration, sites like Starter Story, IndieHackers started out producing this kind of content based on interviews. Also, don't forget our own Kingpin segment! Looking for ways to grow web traffic steadily? There's no silver bullet, it's always a compound effect. Here are 77 proven tactics you should test out! 🚦📈 Click to Tweet
Summary
Phew, if you made it this far, congrats. That was a long read.
If you take some of the tactics from this article on board and apply them to your site, you'll be well on your way of increasing traffic.
Try one (or a few) of the tactics and see what effect it has on your traffic. If it doesn't work for you: try another. If it does: double down and do more.
Which tactics have you tried? How do you bring in traffic to your sites? Let us know in the comments below.