'Give Tesco a miss', supermarket urges with print campaign promoting pubs
Tesco's 'Pop to your local if you can' campaign ran across national newspapers.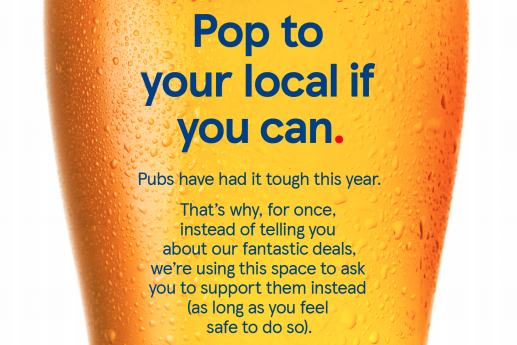 Sign In
Email address
Password
Stay signed in
Register
Limited free articles a month Free email bulletins
Become a member
From £88 a quarter*
Full access to campaignlive.co.uk Exclusive event discounts Campaign magazine Plus lots more...
Need to activate your membership?