Ryanair moves back to George Best Belfast City airport with summer sun flights
News broke on the eve of the first anniversary of the collapse of Flybe, which was the biggest airline at the airport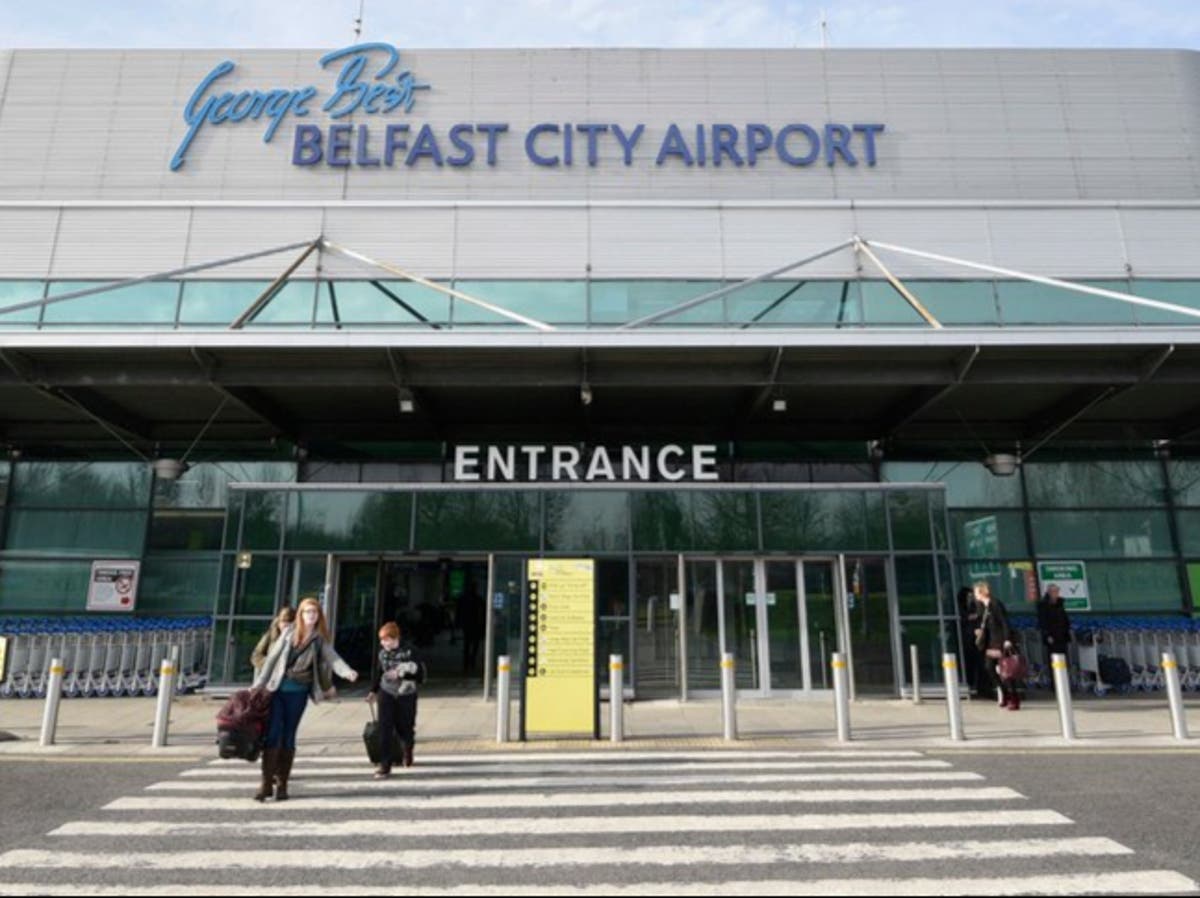 Eleven years after Ryanair quit George Best Belfast City airport, Europe's biggest budget airline is moving back with summer departures to holiday airports in Spain, Portugal and Italy.
Ryanair will operate daily flights to Alicante, Malaga, Palma and Faro, with less frequent departures to Barcelona, Ibiza, Valencia and Milan.
Services from the Northern Ireland airport, which is in the eastern outskirts of the city, begin on 1 June with departures to Alicante, Barcelona and Malaga. The full service is due to start in July.
The schedule reflects expected lower demand in June; the Northern Ireland school summer holidays beginning on 1 July.
There is also uncertainty about the trajectory of the coronavirus pandemic, and in particular what restrictions will apply to travellers outbound from Northern Ireland, on arrival in southern European nations and the quarantine position back in the UK.
The chief executive at George Best Belfast City, Brian Ambrose, said: "Travel has been significantly restricted over the last 12 months and as the vaccine rollout continues at pace and the restrictions ease, we expect there will be considerable demand for these routes."
The airline schedule analyst, Sean Moulton, said: "This will allow Belfast City to adapt from a predominately UK-connected airport to a leisure airport.
Sign up for the latest deals and insider tips
"With global travel restrictions ongoing, short-haul leisure flights will be one of the first markets to recover, and Ryanair is aiming to capitalise on this with these flights."
For four years until 2010, Ryanair had a busy network of UK domestic flights from Belfast City. But the carrier left in acrimonious circumstances when plans for a runway extension were put on hold.
On some Ryanair flights seats were left empty because of technical limitations. The Independent is seeking more information on what has changed, particularly as some of the newer routes such as Malaga and Faro require substantial fuel.
Both are more than 1,200 miles from Belfast, a three-hour flight away.
Belfast City was extremely hard hit by the collapse, a year ago, of Flybe. Four out of five flights at the airport were operated by the failed regional airline, which was grounded on 5 March 2020.
From Monday procedures for the few people who are able to travel internationally from the UK for essential reasons becomes even tougher, with the introduction of a Declaration to Travel.
This is a form that must be completed before departure, with the Home Office warning that extra police will be deployed at airports in order to check to see if people are legally entitled to exemption from the stay-at-home rule.