Soak Up the Sun! 20 Ways to Celebrate This Year's Summer Solstice
Summer lovin'. The post Soak Up the Sun! 20 Ways to Celebrate This Year's Summer Solstice appeared first on Camille Styles.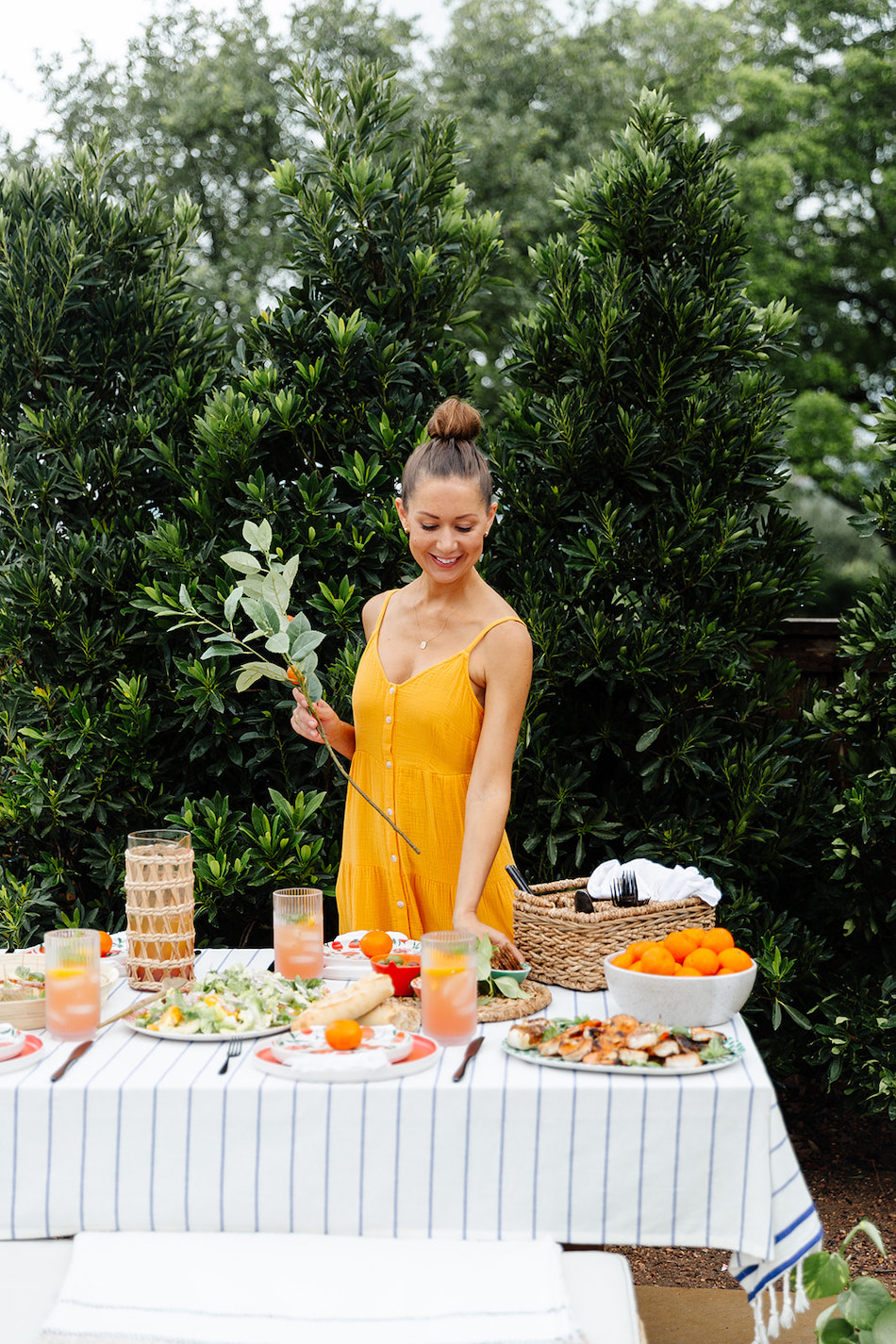 I've always been a summer girl. It's not cozy like fall, brisk like winter or hopeful like spring. Summer stands alone as a bright and energizing time of year when happiness is a juicy, drip-down-your-chin bite of watermelon away and giddiness is achieved in a single cannonball off the diving board. The nights stretch on, late into golden hour, when even the lighting bugs turn on their electric charm. And everything in the world just feels better when it's sun-kissed. So you can imagine my delight when I was tasked with writing a list of how to celebrate the summer solstice.
1 of 7
One of my favorite summer people is my mother-in-law. A woman named Margaret who, somewhere along the way, started calling herself "Marguerite" because she felt that it better described her personality. (The name Marguerite means wild French daisy—way more her style). As the matriarch of the family, she encouraged her brood to find balance and peace in being creative, color-outside-the-lines people, despite being rooted in a buttoned-up suburban neighborhood of San Antonio. In lieu of tennis and toddies at the club as was the general trend at the time, she spent her days gardening and meditating. When most families gathered together every December for Christmas and Hanukkah parties, Marguerite led the charge in having friends and family don their most festive silver and gold accessories and dance in the moonlight to honor and celebrate the winter solstice. In warmer months, it was maypoles, flower crowns, magic spells, and midsummer celebrations. It was magical and memorable and taught me a new way to approach the world. With open-hearted exuberance and childlike whimsy.
Years later, my beautiful mother-in-law is suffering from a debilitating and rare brain disease. Now more than ever, I find myself leaning on the memories of those traditions she brought into my life. In honor of her precious and inspiring spirit, I started looking into incorporating some of her wildly wonderful ways into my own family of five.
Read on for a look into what the Summer Solstice is, why it's celebrated, and some ideas that you, too, can incorporate into your own festivities.
2 of 7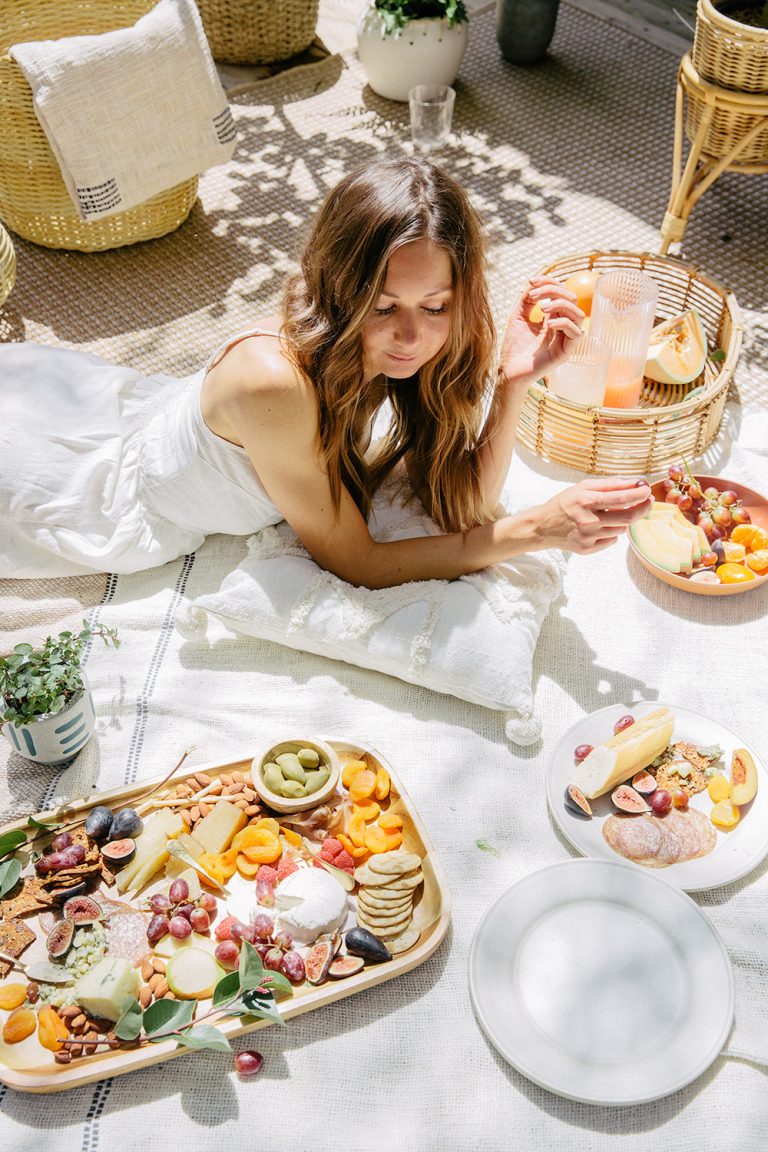 What is the Summer Solstice?
During the Summer Solstice in the northern hemisphere, the earth's axis is tilted most towards the sun, offering up the longest day of the year (think: more sunlight!) and the shortest night and always occurs at the end of June. This year, Summer Solstice is on Sunday, June 20th, thus beginning the astronomical start of summer.
And why do we celebrate it?
People have acknowledged winter and summer solstices since the neolithic days, according to St. Neot's Museum, to celebrate the beginning of planting and harvest season. The Summer Solstice was adopted early on by Pagans to glorify the Sun God. Decorated in garlands of herbs and flowers, Pagans believed that they warded off evil spirits (since Pagans believed that during the summer was when evil spirits roamed the earth.) Nowadays, the celebrations continue, and the holiday commemorates new life, light, renewal, fertility, and abundance (both within us and outside in our harvest and our surroundings.)
How is the Summer Solstice celebrated around the world?
In England, people gather together to watch the sunrise above the Heel Stone at Stonehenge. In the Nordic countries of Sweden, Finland, Denmark, and Iceland, they celebrate with their Midsommer festivals, each with their own unique traditions (the swedes decorate their hair with flowers and dance around Maypoles while the Finns light bonfires and soak in saunas.) Meanwhile, just 150 miles south of the arctic circle in Fairbanks, Alaska, they celebrate each summer solstice with a midnight sun baseball game and festival.
Want to create your own festival without traveling to the ends of the earth? Read on for some of our ideas to celebrate the longest day of the year!
3 of 7
Something Outdoorsy
Take a hike. Get off the beaten path, lace up those hiking boots, and prepare to sweat a little. There's no better way to celebrate Summer Solstice than (a
music and podcast-free
) hike through Mother Nature, allowing the only noise to be the sound of crunching dirt beneath your feet.
Bask in the sun's glory. Get outside and allow your skin to soak up a bit of
Vitamin D
. And if you're hanging outside for more than just a few minutes, here's our
roundup
of all our fave mineral and chemical sunscreens.
Break out the lawn games.
Pickleball or bocce
, anyone?
Stargaze
. Spread out a blanket in your backyard and stare at the stars. Too much city light making it hard to see The Milky Way? Try getting out of the city limits a bit—the less city light, the better the stargazing.
4 of 7
Something Crafty
Channel your bohemian spirit. Design a
DIY floral crown!
Make a suncatcher. Hit your local bead store, and hang your
handmaid creation
in a window, allowing the beads to gently deflect the light into your home.
Assemble a Litha Altar. Don't have the sun symbols and yellow candles on hand?
This Etsy kit
is a one-stop shop.
Be a Sun Goddess. Grab some ribbon, twine, branches, and sage, and try your hand at a
sun wheel
.
5 of 7
Something Adventurous
Go berry picking. Find a local farm outside the city limits, and make a day of it strolling amongst the trees and vines.
Set up camp. Find the perfect tent, gather up some wood for a bonfire, and head for the hills. (Splurge: Opt for
this glamping dome
, and keep it up in your backyard year-round.)
Take an evening dip. Don't have a pool? Find a neighborhood pool to swim by the moon's glow. (Live in Austin? We're partial to the full moon swims at
Barton Springs
.)
Try paddleboard yoga. In true Summer Solstice fashion,
SUP yoga
takes you outside celebrating the great outdoors, is a great exercise for both body and balance, and is just plain fun.
6 of 7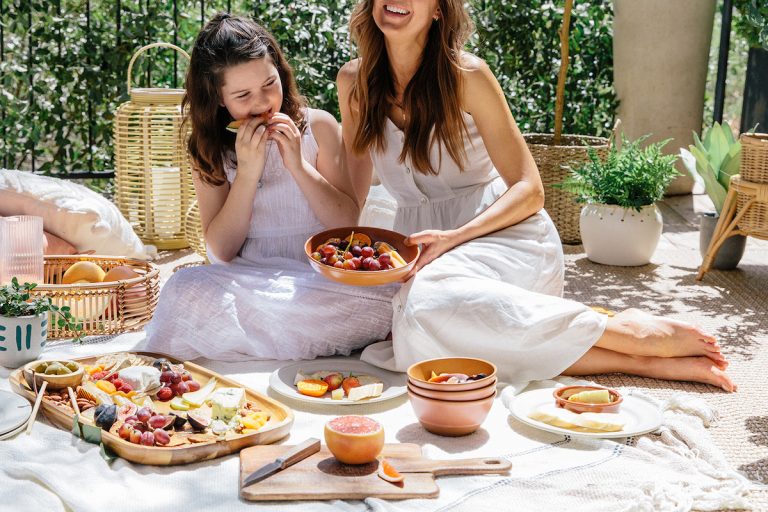 Something Tasty
Host an outdoor feast.
Here are our picks
for the best plates, napkins, and decor accents for your
dinner al fresco
.
Picnic in the park. Pack
a blanket
and throw together some
broccoli chopped salad and watermelon skewers
.
Host a blind ice-cream tasting party
. Rank your favorites and let the delicious fun begin.
Grow your own food
. No space outside? From tomatoes to thyme, consider
this vertical garden
inspiration for hydroponic, non-GMO, organic veggies grown inside.
7 of 7
Something Inspired
Meditate. It's as simple as
breathing in and breathing out.
Get grounded
. Yes, it's buzzy, but for good reason. Grounding is a trendy new tradition with ancient roots. It reduces stress and inflammation, neutralizes free radicals, improves sleep, and has been said to help skin tone and clarity.
Set intentions. Thought goal setting was for
January
only? Think again. Honor the Summer Soltice's celebration of new beginnings by turning over a few new leaves of your own.
Start something new
. The Summer Solstice is all about new beginnings, so now's the perfect time to try your hand at learning more about enneagram types or taking up nature journaling.