The Healthcare Industry and Four Other Sectors That Have Thrived in the Covid-19 Era
The year 2020 was tough for everyone. The common enemy, Covid-19, affected the rich, poor, white, and Black because it has no respect for race or financial status. Many people couldn't wait for the year to be over, hoping...
April 1, 2021
By Artur Meyster in Business Miscellaneous Technology
The year 2020 was tough for everyone. The common enemy, Covid-19, affected the rich, poor, white, and Black because it has no respect for race or financial status. Many people couldn't wait for the year to be over, hoping that 2021 would be much better. Still, a lot of people are temporarily or permanently unemployed because of the pandemic. Many industries were hit hard last year but a few of them have been thriving since the beginning of the pandemic. These industries provided many jobs in 2020 and there is still a high demand for workers in most of them. Below is a list of the industries with the highest demand for workers amid the pandemic:
1. Healthcare
The global healthcare industry has been stretched too thin since the beginning of the Covid-19 pandemic. Doctors, nurses, medical technologists, and all the other workers in the healthcare industry have been working twice as hard just to keep up with the rising demand for healthcare professionals. Not everyone who wants to dive into the healthcare industry needs to go to medical or nursing school. In the United States, the average doctor makes between $299,000 and $313,000 yearly depending on where they work and their level of experience. Nurses make around $48,690 to $106,530. Other healthcare workers earn sizeable salaries as well.
2. Tech
Right there with the healthcare industry, the tech sector has been making waves by recruiting a large number of professionals amid the pandemic. There has been a high demand for web developers, web designers, IT specialists, and cybersecurity experts over the last few months. Major tech companies have been able to keep their talent pool full and they employ new people daily. Since most tech workers can complete their tasks at home without stress, companies have thrived through the pandemic. The salary of tech workers is usually on the high side but it varies based on location and experience. In Silicon Valley, tech companies pay up to $155,000 yearly, while companies in Texas pay as much as $95,000. Getting into the tech industry is easy. You can start with an online bootcamp and work your way up the tech ladder.
3. Cough and Cold Medication Manufacturing
The medicine manufacturing industry is part of the pharmaceutical industry and, by extension, the healthcare sector. However, it deserves a space on this list because drug manufacturers sold record high quantities of cough and cold medications.
This is a direct result of the Covid pandemic. The virus attacks the respiratory system, making it difficult for people to breathe. It also makes most people cough as if they had a cold. Regular over-the-counter medications for cough tend to reduce the symptoms of the pandemic, hence the rise in the demand for workers in the industry.
4. Online Gambling
The Covid-19 lockdown cost the land-based casino industry millions since gambling facilities had to shut down to adhere to social distancing regulations. Frequent users had to settle for online gambling to satisfy their urges. Many of these online gambling platforms had to seek out the services of software developers to improve their bandwidth. Casinos that didn't have strong websites had to invest a lot of their resources to move their customers to their online platforms. This is why the online gambling industry made billions more than what was projected.
5. Online Groceries
People still have to eat during the pandemic, even when cities are on lockdown. Grocery stores continue to stay open to sell food to those at home. Since there are restrictions on movement and people are afraid to leave their homes, grocery stores have taken advantage of online delivery. They created online stores where customers can place orders and get their groceries delivered to their doorstep.
Conclusion
The five industries listed here provided millions of people with job opportunities and are still recruiting more people to meet the rising demand for workers. If you're looking for work, consider venturing into an industry with good prospects and high demand. The tech industry will continue to blossom in the years to come. What's more, you don't always need a degree to succeed in the tech industry. You can start by taking an online tech course on Computersciencehero.com.
---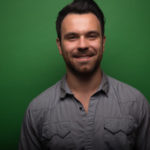 Artur Meyster is the CTO of Career Karma (YC W19), an online marketplace that matches career switchers with coding bootcamps. He is also the host of the Breaking Into Startups podcast, which features people with non-traditional backgrounds who broke into tech.
 https://twitter.com/arturmeyster
 https://www.linkedin.com/in/meyster