Think You Don't Have Room for a Printer? Think Again: The Best Compact Printers Are Here
Top Product: Brother HL-L2350DW | $120 | Amazon Read more...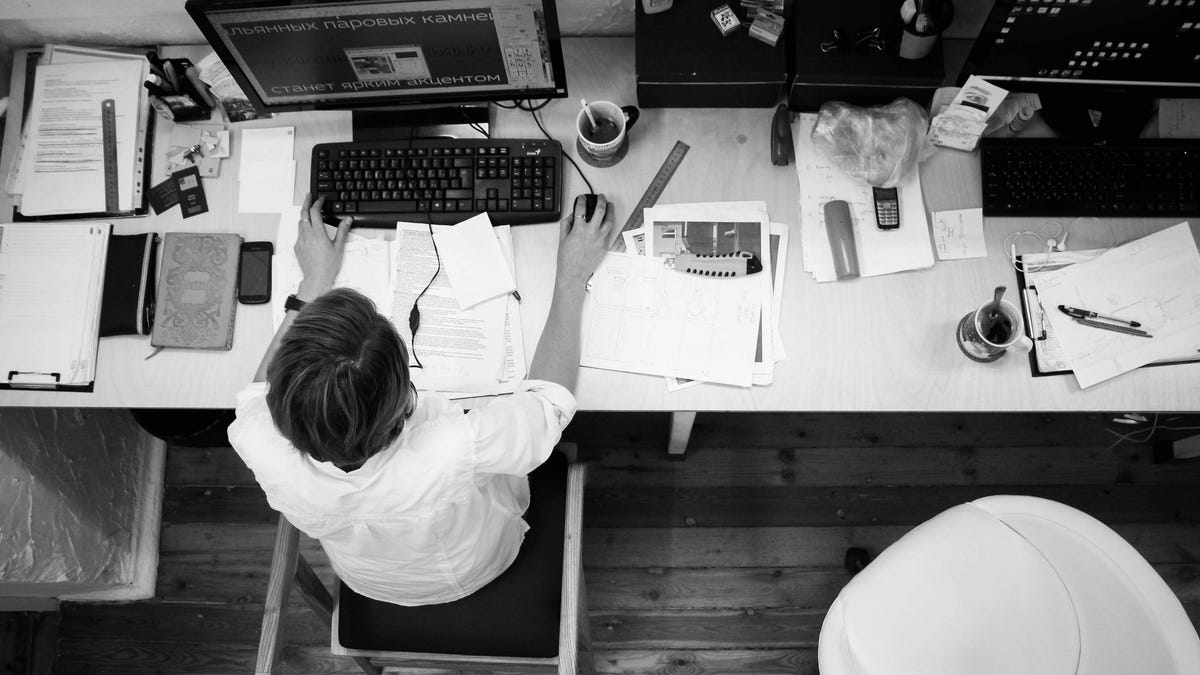 Best Tech Deals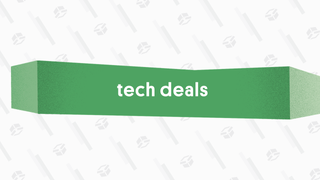 Best Tech DealsThe best tech deals from around the web, updated daily.
Top Product: Brother HL-L2350DW | $120 | Amazon
Most of us thought things would be back to normal by now and that we'd all be securely nestled in our offices again... but nope. There might be good signs on the horizon, but the pandemic has made our work-from-home setups pretty much permanent. And if you've been holding out on buying a home printer, well, it might be time to face facts and just bite the bullet.
We get it: if you're not a heavy printer, then you probably don't want a giant, dedicated device that takes up space and collects dust most of the time. But there are much smaller printers available today that trim down the fat by making smart snips to things like perks and printing speed, but still deliver solid printing capabilities. Some can even be used on the go.
Want a printer that won't be an eyesore? Here's a look at some of today's best compact printers.
Image: Brother
"I've been burned by cheap inkjet printers a million times," Brian Kelleher, Director of Content at Killer Guitar Rigs, told me in an interview. "A friend suggested I get a laser printer and after weighing up what I actually needed—something small [that] never [prints] in color, [and] must include [a] scanner—I picked up the Brother Compact Monochrome Laser Printer."

"It's the best printer I've ever owned," Kelleher enthusiastically shares. "I've had it for a year now and just swapped out the toner cartridge for the first time. It's never once jammed, it's never run out of ink, and the toner cartridge was cheaper than ink."
Like many parents, Kelleher has a little one running around that he has to entertain, and this printer has been a lifesaver for him. "I've printed thousands of worksheets for my kids without having to explain to a 3-year-old what a paper jam is—and I haven't had to go out and get new ink because it never runs out."
Our friends at Gizmodo recently put several home printers in a head-to-head battle and also found that the Brother HL-L2350DW was the most cost-efficient printer of the bunch, making it a compact option that'll also save you money over time.
"While you'll only get 1,200 pages per cartridge in the cheapest Brother toner cartridge, they still only have an upfront cost of $43," wrote Gizmodo's John Biggs. "With the Brother HL-L2350DW starting at just $120 and a $43 toner cartridge netting you a mere 3 cents per page, it's the absolute winner if you're looking to spare your wallet."
Image: EPSON
Mark Condon is the CEO and Founder of Shotkit. As the CEO of a photography company, he both needs a high-quality printer and a mobile one. "I would suggest the Epson WorkForce," Candon tell me via email.

Extremely lightweight, the Epson WorkForce WF-110 is easily one of the lightest mobile printers out there. Candon goes on to tell me, "It comes with a nice built-in battery that allows users to print up to 100 pages on a single charge, which is quite good for a printer of its quality and size. It also generates some good-looking printouts for a portable printer and incorporates tons of connectivity options to guarantee users stay truly mobile when using it."

Of course, slow printing is definitely a downside, but for Candon, this printer is really an "all-around winner," he tells me. "It is easy to maintain and ink prices won't cost very much, which is great for long-term use and cost-efficiency."
Best Smartphone Compatibility: HP Tango X
Image: HP
The HP Tango X wasn't on my list when I started looking for a printer, but the HP model I thought I wanted was discontinued. Luckily, HP sent me this one and it ended up being exactly what I needed.
I don't print very often; in fact, I mostly just need to print shipping labels, since my local UPS Store charges an arm and a leg for them. At most, I'd be using the printer weekly, and only briefly. Also, I'm often looking to print from my phone rather than the computer. I love how the HP Tango lets me easily email my printer to have things printed wirelessly, and I can even use voice commands. It's truly a smart home office device.
On top of all that, the HP Tango X doesn't take up any huge amount of space on my desk. It fits in a little corner and folds completely flat, holding up a vase of flowers when I'm not using it.
Best for NYC (and NYC-Sized) Apartments: Canon Pixma TR150
Image: Canon
My editor, Gabe Carey, Head of Content and Strategy here at The Inventory, is a tech reviewer through and through. Living in Manhattan, he doesn't have much much space for an unwieldy all-in-one inkjet printer. "Working from home, however, printing our own shipping labels is now a necessity for both of us to send and receive packages," he tells me.

The Canon Pixma TR150 is the small printer he uses to get the job done. Measuring just 12.7 x 7.3 x 2.6" he claims it is "handily the best compact printer for our limited space and budget."
While some people may see the limited 50-page limit a downside, not him. In fact, "anything above that is excessive." Being a tech reviewer, Carey raves about the cord-free nature of the printer and easy setup. "An optional battery pack keeps it cord-free while a 1.44" OLED display guides you through an easy setup."
Ultimately, this is the perfect all-around printer. "Not only is it small and lightweight but the Pixma TR150 is accessible enough I can recommend it to anyone," Carey tells me.
Bottom Line?
If not having a printer around is causing about as much stress as the thought of having a huge, typical home printer in your space, then compromise: a compact printer can serve your basic needs without taking up much of a footprint.
Compact printers like the ones above can spit out stellar pages but may lack some of the bonus features of larger models. But they hit a sweet spot of size, capabilities, and price point. If those people found a printer that matched their respective needs, then you can too.
This story was originally published by Chaya Milchtein in October 2020 and updated by Andrew Hayward with new information on 02/26/2021.
---