Travel industry bosses slam Global Travel Taskforce report
'Airlines can't just turn on flight operations at the drop of a hat' – Simon McNamara of Iata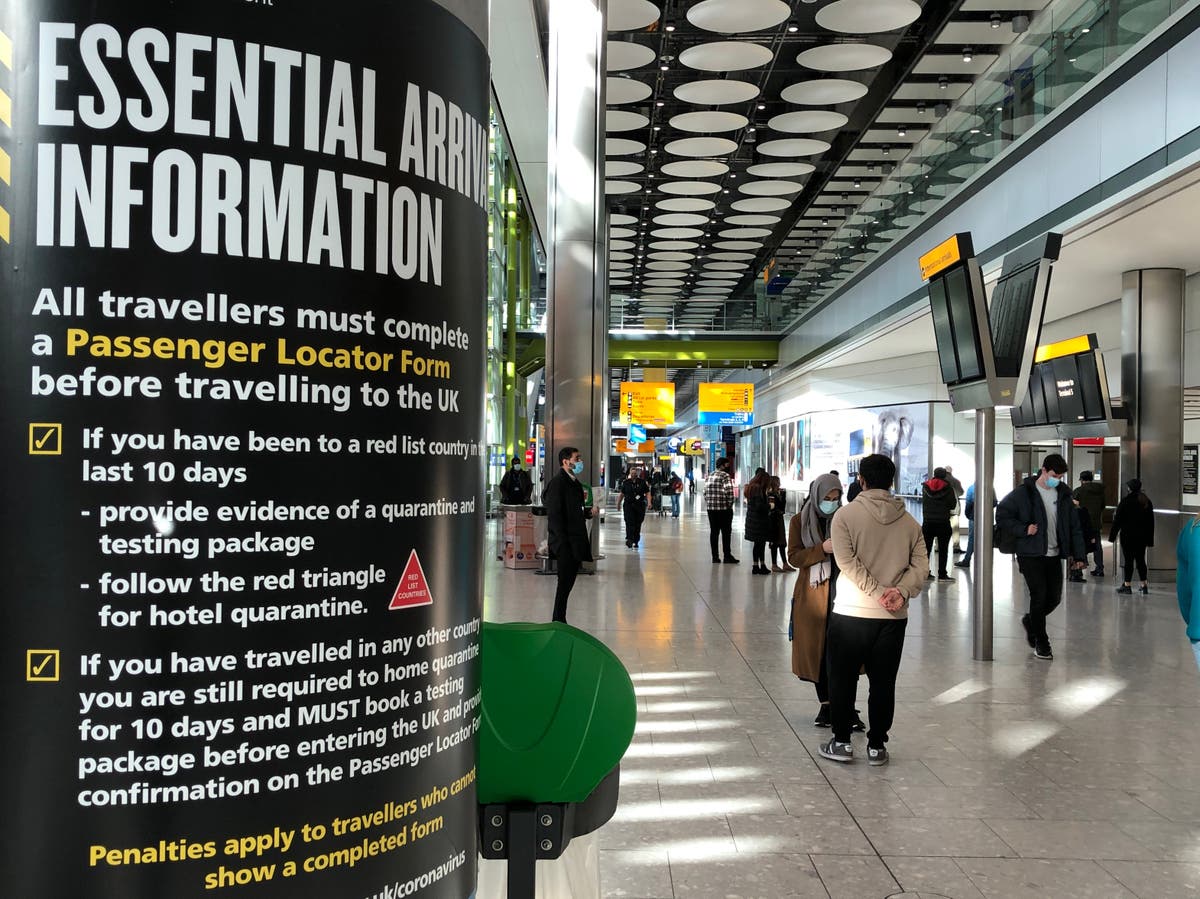 "A bitter disappointment for everyone working in the travel industry" – that is how the boss of Britain's biggest pilots' union summed up the government's plans for reopening travel.
Brian Strutton, general secretary of the British Airline Pilots' Association (Balpa), was appearing before a Transport Select Committee into the Global Travel Taskforce report.
He criticised the "lack of engagement" from government on resuming international travel.
At present holidays abroad are illegal, though that is expected to change from 17 May.
The Global Travel Taskforce report, published on 9 April, said the government will assigned foreign countries into three categories for the purposes of returning to the UK.
Arrivals from "red" and "amber" countries will be required to quarantine, while those on the "green" list must take a PCR test within two days of arrival.
He was joined by other senior industry figures, who were equally critical.
Simon McNamara of the International Air Transport Association (Iata) described the Global Travel Taskforce report as "vague" and said it was "too complex and too cautious".
He demanded the swift publication of the lists of countries, saying: "Airlines can't just turn on flight operations at the drop of a hat. They need a lead time."
Mr McNamara also called for the self-isolation requirement for amber list countries to be replaced by testing.
Sign up for the latest deals and insider tips
"People will not travel if there's a risk of quarantine," he said.
"This framework moves the dial too close to the 'zero-risk' end."
Mark Tanzer, chief executive of Abta, the travel association, said the green category should be as wide as possible – or it could have "very devastating effects on the travel industry".
Heathrow's chief solutions officer, Chris Garton, expressed concern about waits at passport control at the airport.
Even with passenger numbers at less than 10 per cent of usual levels, some arriving travellers have had to wait over six hours.
Mr Garton told MPs: "We need to see a dramatic improvement in border performance."
Labour's Ben Bradshaw pointed out that, even with the vaccination programme, conditions for overseas travel in the summer of 2021 are more stringent than they were last year.
Mark Tanzer of Abta said it was difficult for travel agents to explain to customers why being vaccinated did not bring any benefits for travellers.
When announcing the Global Travel Taskforce report, the transport secretary, Grant Shapps, said: "A robust system of controls at our borders is essential, not only to protect public health but to safeguard the wider economy.
"The last year has taught us that high domestic infection rates inevitably inflict damage on business and employment."