UAE likely to stay on red list 'because it is a major transit hub,' Shapps indicates
Transport secretary confirmed individual islands could be rated as green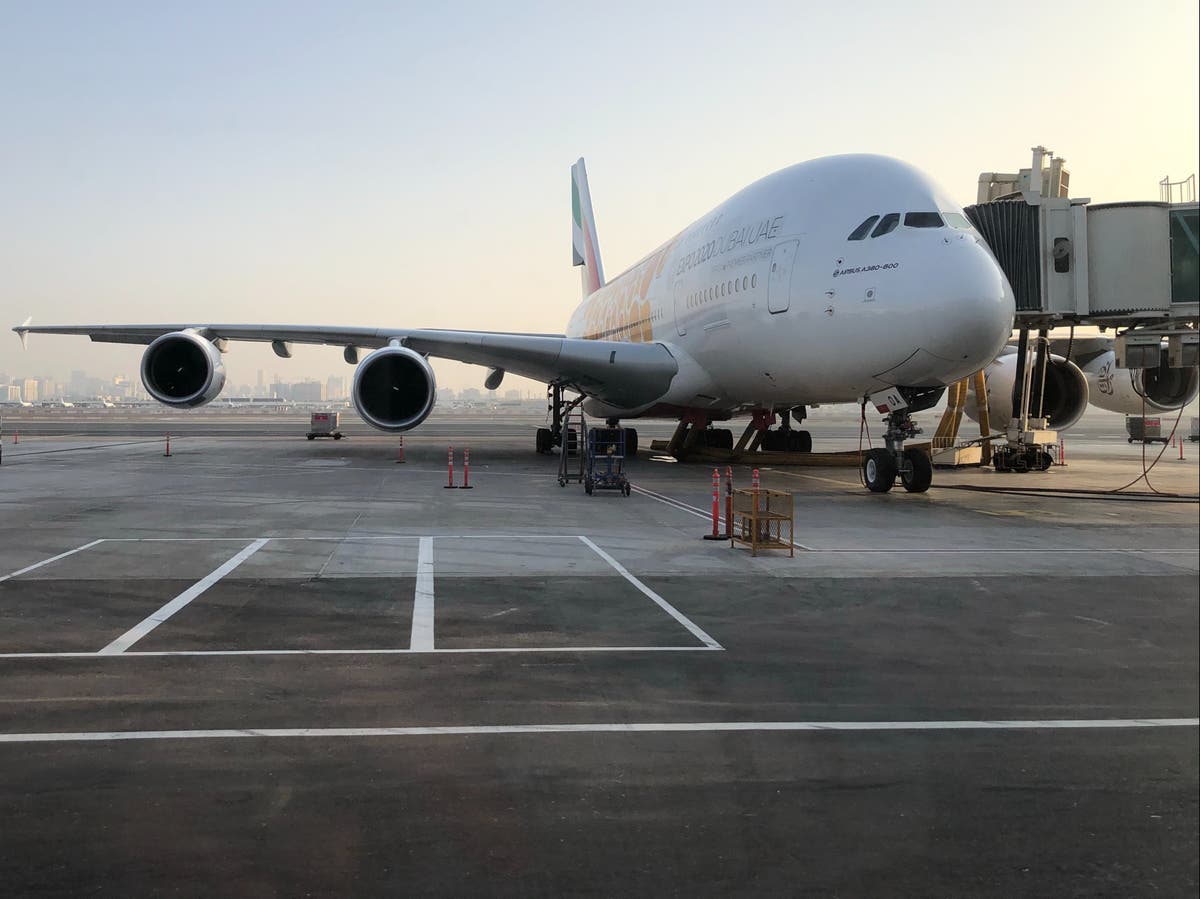 The UAE is set to remain on the red list indefinitely because Dubai and Abu Dhabi are key hubs, the transport secretary has indicated.
Grant Shapps told an online ConservativeHome event that the Gulf State's status as a global hub meant UK health authorities could not be certain about travellers' origins.
The government is set to assign countries to red, amber and green categories on its "traffic light" system to restart travel early in May.
The UAE has a flat level of new cases at around 250 per 100,000 people in the past two weeks – about four times higher than the UK.
Its vaccination programme is well advanced, with almost 10 million doses of vaccines administered to an adult population of around 8 million.
But Mr Shapps said the problem was people connecting from other countries at Dubai airport, and to a lesser extent Abu Dhabi.
"We are not restricting UAE because of levels of coronavirus in the UAE," he said.
"The specific issue in the UAE is one of transit. It's because they are a major transit hub.
"The Joint Biosecurity Centre can work wonders studying all this detail, but eventually you get to the point where they are having to make too many assumptions about where people are travelling to/from.
"And that is specific issue we have with the UAE as opposed to prevalence or some other reason."
Dubai is the world's biggest hub for transit passengers.
The Independent has asked Emirates, based in Dubai, and Dubai Airports for a response.
At the same event – "Back to Business: reopening international travel" – Mr Shapps said that British people going on holiday could be given free NHS lateral flow tests for use before they travel back to the UK.
The transport secretary described it as "a Covid version of bring your own bottle when you go on holiday".
This would reverse the long-held view that travellers should pay for their tests
Post-arrival PCR tests on return to the UK at the traveller's expense are still likely to be required.
Sean Doyle, chief executive of British Airways, predicted that current opposition among the UK public to international travel would quickly dissipate.
"I think if in two months' time you ask people, 'should I be able to travel freely to and from a country if I've been vaccinated and vaccination is at a very high rate in that country', I think you'd get a very different answer then.
"Policy has got to look forward, because we have to plan over a time horizon that isn't just 'next week'. If I want to rebuild our networks over the summer and get people back working in British Airways we need to be able to look ahead three, four months down the line.
"I think public mood and public appetite will change and change pretty quickly."