Why brands should take note of Twitter's 'Super Follow' launch
The new direction Twitter is going in illustrates the growing power of creators in social media.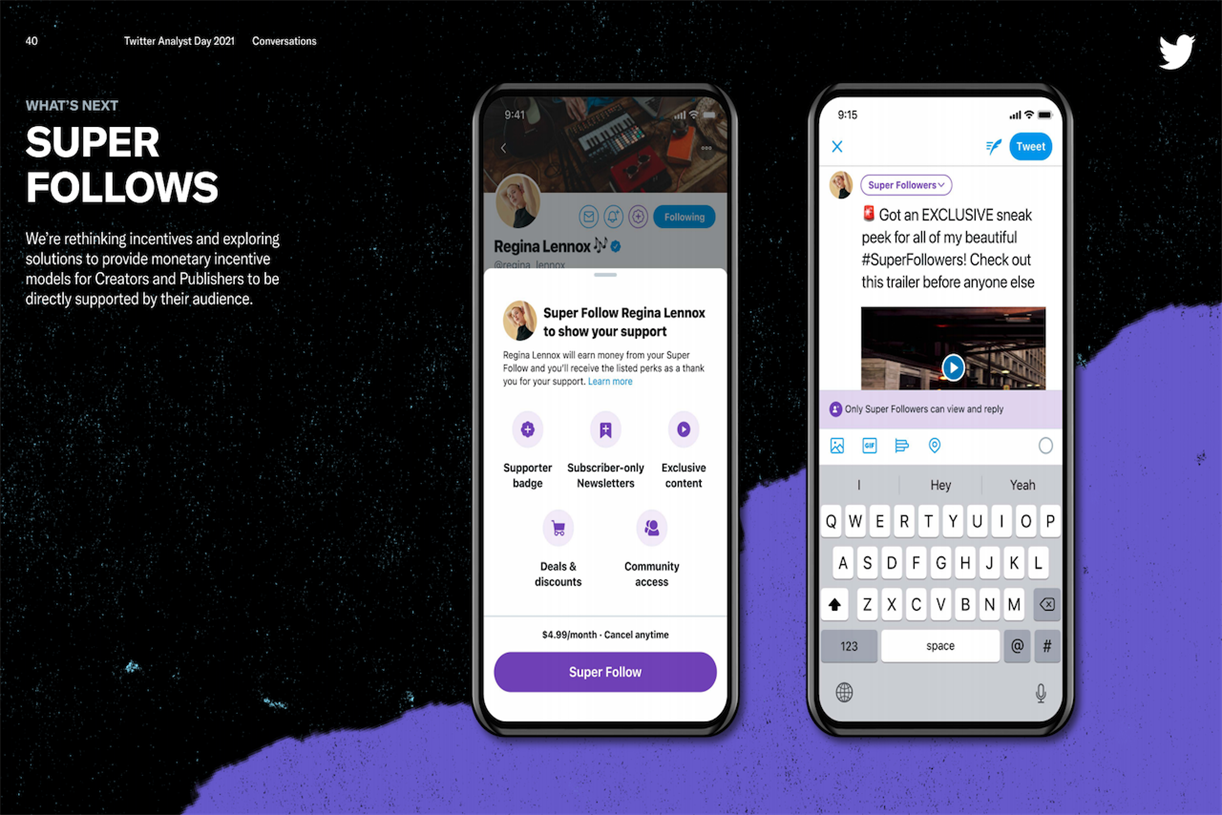 Sign In
Email address
Password
Stay signed in
Register
Limited free articles a month Free email bulletins
Become a member
From £88 a quarter*
Full access to campaignlive.co.uk Exclusive event discounts Campaign magazine Plus lots more...
Need to activate your membership?