7 Tips to Build a Winning SEO Strategy on a Shoestring Budget
Search engine optimization (SEO) is integral to every online marketing strategy. Whether you're a giant business or just starting, it's important to utilize SEO for your website. Today, internet users reach about 3.6 billion people worldwide. That means almost...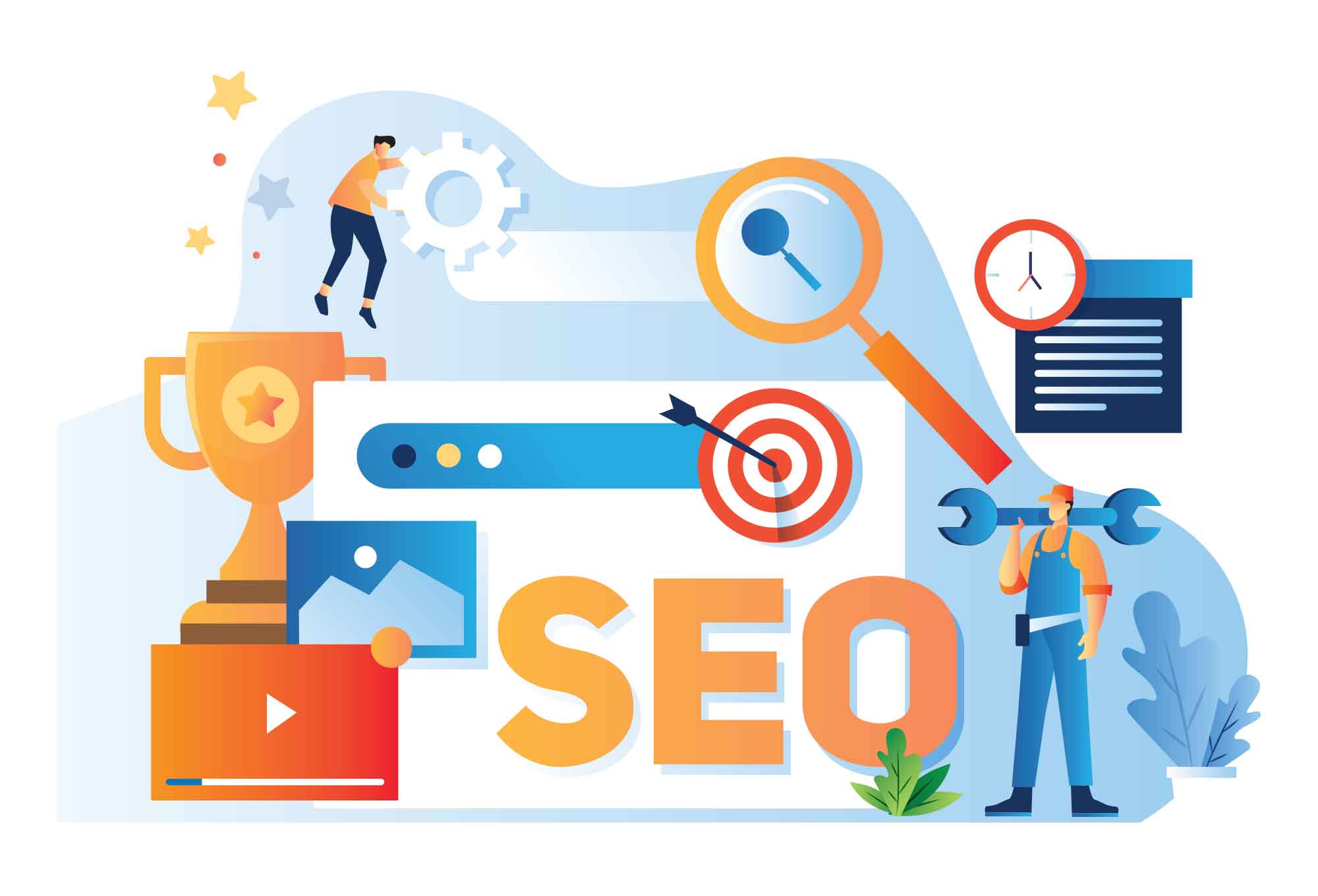 Search engine optimization (SEO) is integral to every online marketing strategy. Whether you're a giant business or just starting, it's important to utilize SEO for your website.
Today, internet users reach about 3.6 billion people worldwide. That means almost every person in the world uses the internet to search and find information and even connect with others easily. That said, the search engine result page (SERP) showing the top website when users type a query becomes essential.
Only websites that land on the search engine's first page can catch the audience's attention, meaning that more people will visit certain sites because they are shown first after running a keyword. If you're doing business, having your website placed in Google's first place will mean a lot as it guarantees you huge traffic and possible revenues.
But, working on improving SEO can be a draining and not to mention its time-consuming method. That's why most big businesses will opt for a paid version, namely Search Engine Marketing (SEM), for a quick result. This is where small businesses lack, and they don't have a big fund for this purpose.
However, there are still many ways small businesses can build their SEO game. This article will discuss tips to improve SEO on a tight budget.
1. Keyword Research
There's no need to be an SEO expert or hire one when it comes to small businesses. Instead, learn the basic and key points that you need to know. For instance, doing proper keyword research can help your website rank higher and boost traffic as you can target specific keywords with high search volume.
You can start by analyzing short-tail keywords and doing research if the phrase could bring benefits to your business. Google Trends allows you to check which keywords are popular at the moment, and the tool also gives you a prediction of whether the keyword is still relevant in the future.
2. Site Load Speed
You should always check if the websites you work on load fast enough or not. Fast-loading sites gain more authenticity by showing that you care for their visitors' time and convenience. If people wait long before your site is already opened, they might not like it and leave immediately without reading your content first. It also affects page speed ranking in Google's latest search algorithm.
3. Quality Content
One of the essential parts of SEO is your website's contents, also known as content marketing. You may have seen this thing over and over again, but it still matters. Content with high quality is shared by others in different communities online because it has value to them directly or indirectly. If you want your site to gain more authority, try investing time in creating unique and useful content for its readers.
Unique content such as videos and images can improve your website's quality because you have diverse content to offer. More importantly, this will attract visitors to stay longer on your site. If you have product pages, instead of filling them with pages of text about the item, you can use product demo videos to explain and demonstrate your products effectively.
4. Build Backlinks
Backlinks point directly to your site, and Google counts them as votes for your website. The more backlinks you have, the higher your chances of ranking better in their search engine algorithm. You can build these links manually or hire companies that will do this task for you.
A backlink coming from a reputable site is something that Google loves to see. It will automatically boost your ranking because Google trusts other sites making their opinions about you positive. This gives you an advantage when competing with other businesses doing the same industry as yours.
5. Get Social
A wide variety of businesses are now using social media not only to engage their customers better but also for marketing purposes. Tapping into different social media sites is an important part of search engine optimization because it makes your site visible to audiences who are already on the internet and those who are not yet online or have no idea what SEO is about. With this, you'll have a higher chance of reaching out to more potential clients, which in turn gives you more revenue opportunities.
6. Social Media Engagement
Another easy way to improve SEO is by ensuring that your social media accounts, such as Facebook, Twitter, and Instagram, have a decent amount of followers. More people will visit your profile and see what's on it if they've engaged with it regularly (provided they like the things posted there).
This also gives them an idea about how active you are online and gives value to your business. If you're doing great in building audiences over social media sites, it will be possible for you to get natural backlinks that Google loves.
7. On-page Optimization
Make sure your site's contents are properly optimized. This lets search engines easily read what's on them, making it easier for them to index and rank your website higher than the competitors'. You can consider hiring an expert or professional to do this task to improve your SEO game plan.
In short, on-page optimization means that you optimize the content of your website. Adding key elements such as meta descriptions and alternative text and using the right keywords can help your content be discovered easily and rank higher in the search engine.
Takeaway
Small businesses can take advantage of SEO strategy without worrying about the financial part. Although the more fund you have, the easier for you to improve your business in the span of a short time. Still, that doesn't mean any excuse if you want to boost SEO in the first place.
You can build SEO under shoestring budgets. What you need to do is to optimize your content quality and ensure to build high-quality backlinks that can support your pages. Last but not least, you should also improve your on-page SEO by noting the key element that contributes to the SEO ranking the most.