Patience and Emptiness in Argentina
Hosted by KMC Buenos Aires and KMC Córdoba, two weekend courses on patience and dependent relationships were held in Argentina in September. The rural retreat in Cordoba, led by the National Spiritual Director Gen Kelsang Rinchung, and the City...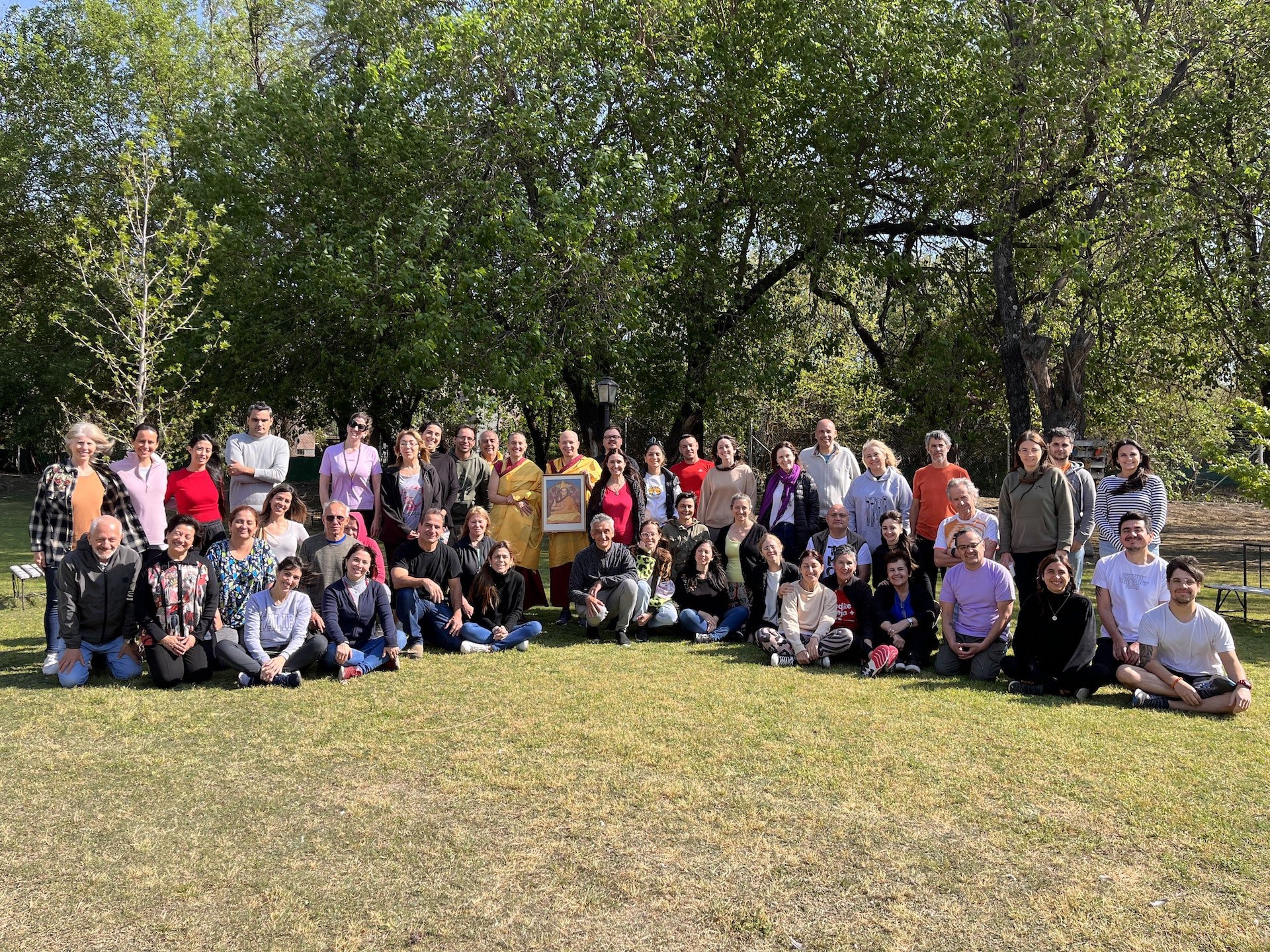 Kadampa Meditation Centre Argentina in Buenos Aires had the pleasure of hosting Gen Atisha, the Resident Teacher from KMC Bodhisattva in Córdoba, Argentina. The weekend course, titled 'The Secret of a Happy Life,' featured teachings and guided meditations on emptiness.
The weekend began with an inspiring introductory talk in which Gen Atisha explored the nature of reality, emphasizing that the mind is the basis of all perception and that our suffering is rooted in our self-grasping mind. On Saturday, we delved deeper into the nature of all phenomena and the twelve dependent related links, presenting these profound topics in an enjoyable and accessible manner.
Each teaching session was followed by guided meditations. The evening concluded with the Wishfulfilling Jewel puja with Tsog, followed by shared offerings.
The weekend culminated in a Q&A session on Sunday, where Gen Atisha used practical analogies and a lighthearted manner to address attendees' doubts and questions. It was a truly meaningful weekend, and heartfelt thanks to all who participated.