I'm A Celebrity Esthetician & I Tell All Of My Sensitive-Skin Clients To Do This
The Beverly Hills skin hero.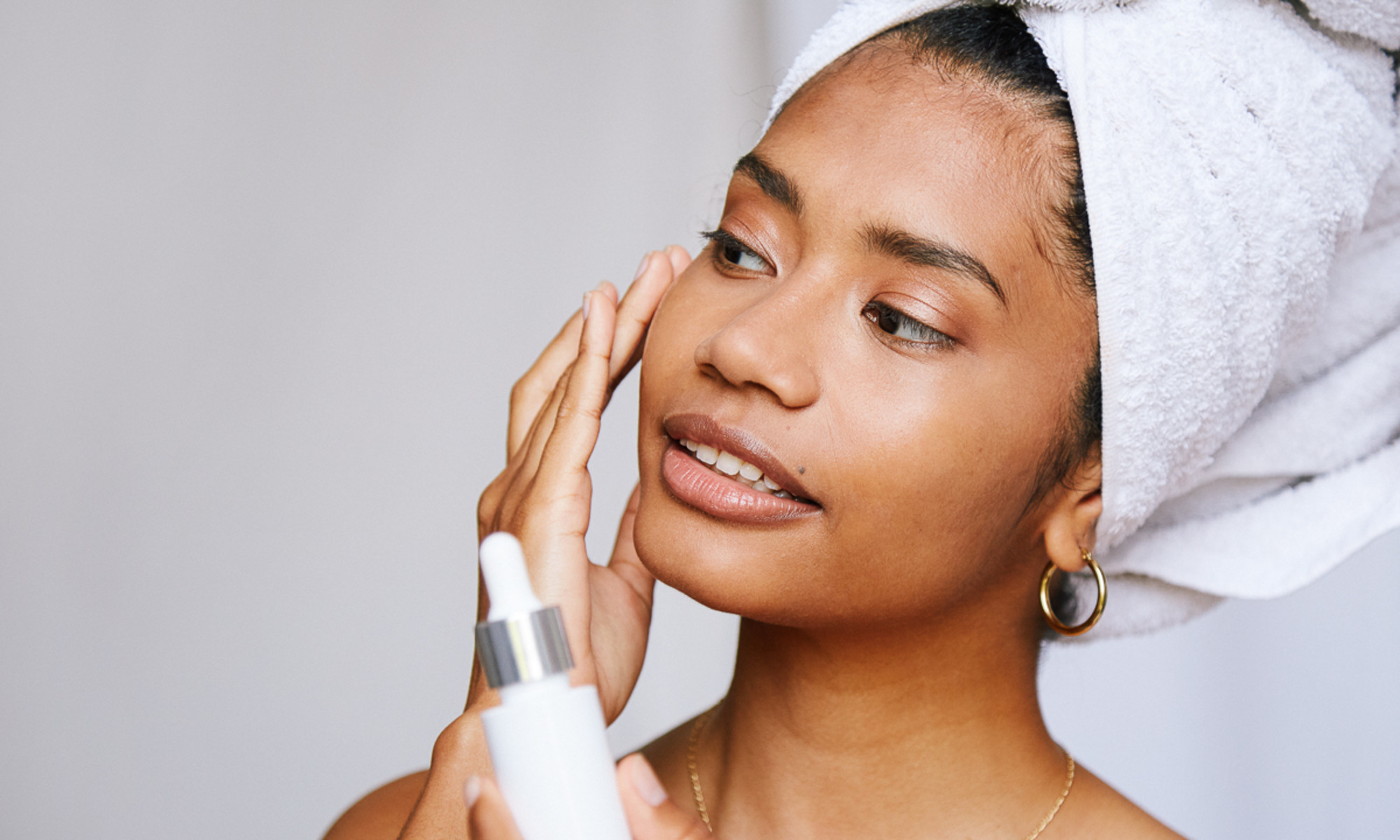 Advertisement
This ad is displayed using third party content and we do not control its accessibility features.
Assistant Beauty & Health Editor
Assistant Beauty & Health Editor
Hannah Frye is the Assistant Beauty Editor at mindbodygreen. She has a B.S. in journalism and a minor in women's, gender, and queer studies from California Polytechnic State University, San Luis Obispo. Hannah has written across lifestyle sections including health, wellness, sustainability, personal development, and more.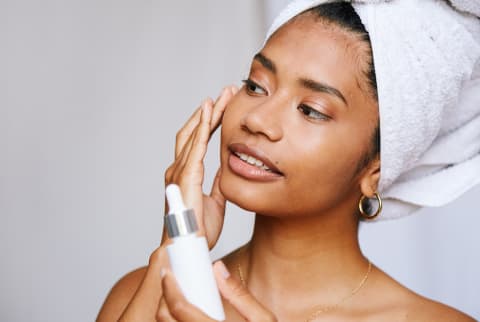 Image by Leandro Crespi / Stocksy

We carefully vet all products and services featured on mindbodygreen using our

Our selections are never influenced by the commissions earned from our links.

Having sensitive skin can be a huge barrier when it comes to selecting beauty products—so much so, that folks with this skin type often miss out on the benefits of vitamin C, retinol, exfoliants, and other potentially irritating actives entirely.

But it doesn't have to be this way. In fact, celebrity esthetician Shani Darden recommends working these products into your routine with intention. Below, find the expert advice she recently shared on the Clean Beauty School podcast.
How to use treatment actives with sensitive skin
Concerns like acne, dark spots, and rough texture unfortunately don't spare sensitive skin—so rather than skipping the treatment step, Darden recommends cushioning these potent formulas with an otherwise gentle routine. That way, you reap the benefits minus the irritation.
"Let's say you're using an acne serum; then you need to be using a gentle cleanser, and you need to make sure your moisturizer is also gentle—and it doesn't have retinol or something in it," she says. "You just need to be really careful."
Sometimes it's clear when a moisturizer contains retinol or chemical exfoliants, but that's not always the case. Investigate your selections by checking the ingredient list or asking a dermatologist or esthetician if you're unsure.
Using too many active ingredients, or the same active in too many products at once, is a surefire way to disturb your skin barrier–especially if you have sensitive skin.
Once that barrier becomes compromised, you'll be even more prone to reactions and increased sensitivity, so it's essential to protect it with non-irritating moisturizers, cleansers, and hydrating serums alongside targeted treatments.
Now, let's say you have more than one concern—maybe you want to encourage healthy skin aging and slough off dead skin—in that case, you'll want to enlist the help of a skin cycling routine—a term coined by board-certified dermatologist Whitney Bowe, M.D., FAAD.
With this method, you'll rotate that treatment step over four days in the following order (as she recommends for sensitive skin): exfoliation, retinol, recovery, and recovery. On those recovery nights, stick with barrier-supporting serums only to give your skin a break and prevent overwhelm.
Most importantly, listen to your skin: If you've tried folding in a specific active only to be met with flushing and stinging, it just might be too harsh.
To avoid this scenario, keep an eye out for actives designed for sensitive skin—formulas made without fragrance (like some of the A+ treatments from Darden's namesake brand, Shani Darden Skincare).
The takeaway
If you're worried about overwhelming your sensitive skin, you're not alone. Darden just recommends using actives within an otherwise gentle skin care routine to mitigate irritation. Want more beauty tips from this top skin expert? Tune into the Clean Beauty School podcast below: