The Best Gadgets to Make Parenting Little Kids so Much Easier
We live in an age where we can put computers in our pockets, pull up any movie we want to see on our TV, and drive a car that runs on electricity—we certainly should be able to make the...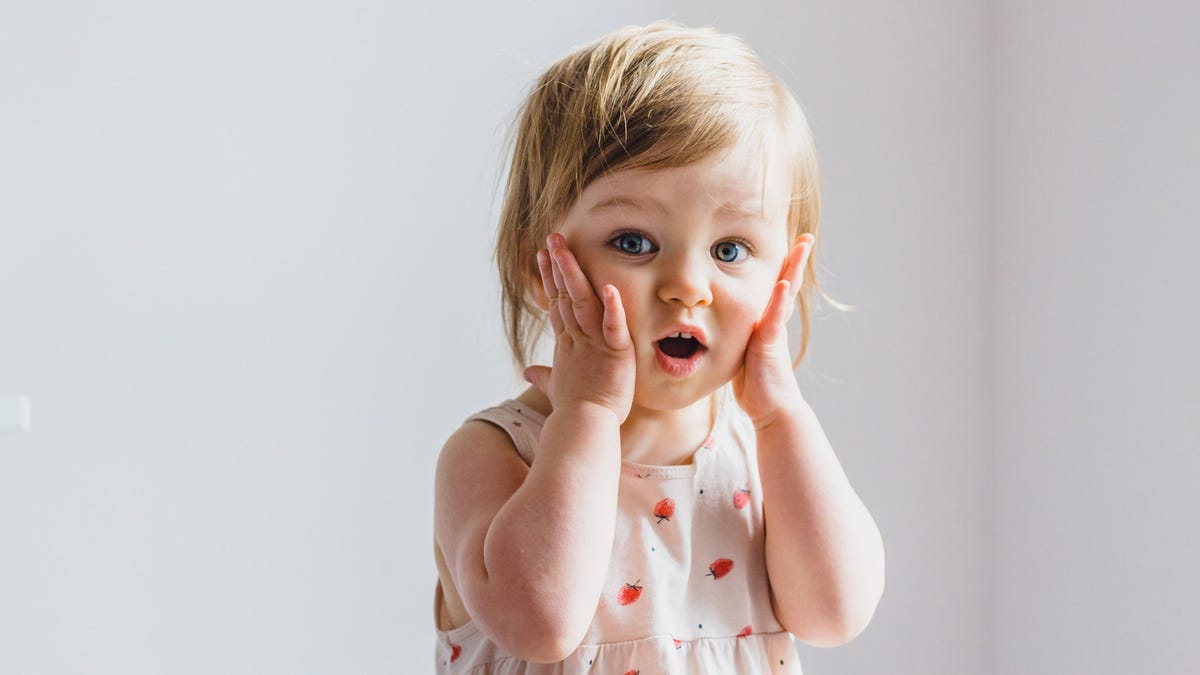 We live in an age where we can put computers in our pockets, pull up any movie we want to see on our TV, and drive a car that runs on electricity—we certainly should be able to make the job of parenting a little easier with technology or other gadgets. And with every passing year, more practical and time-saving inventions to make childcare easier are hitting the market. Here are some of my favorites for parents of babies to little kids to help monitor fevers, let them be "helpers" in the kitchen, go to sleep while traveling, and more.
Portable breast pump
Even now, finding a private place to pump is difficult, which is why the inventor of this portable breast pump deserves some sort of award. This all-in-one device is light and discreet, and its unique, ergonomic structure makes pumping painless. This model comes in four different sizes, and, most importantly, it is easy to clean.
Fever Bugz continuous temperature monitor
Monitoring your child's temperature can be tricky, but someone had the bright idea to make it fun. These bug-shaped fever indicators light up to help you monitor at a glance how hot your child is running. They last up to 48 hours and are hypoallergenic and waterproof, so using another sticker after a bath is unnecessary.
Vibrating mattress pad
Trying to soothe your baby to sleep while traveling might be less challenging now that Munchkin's battery-operated Lulla-Vibe Vibrating Mattress Pad has come along. It easily slides under your child's mattress at home, or you can bring it along for overnight trips to grandma's house. There are two vibration speeds, and it has an automatic shut-off to help you avoid waking up the baby.
Electric NoseFrida
I've talked about the NoseFrida to any parent who will listen. Despite leaving me winded whenever I've had to suck out stubborn snot from my child's nose, this aspirator from Frida Baby was a revelation whenever my sons brought home a virus from daycare. Now, there's an electronic version with three levels of suction, a distraction light to help kids stay focused and still, and a choice of tips for your child's comfort, so yes, I'm jealous that this exists for parents now when I could've used it years ago.
(Honorable mention goes to Windi the Gaspasser, which eases a baby's tummy troubles quickly and safely. Just don't stand downwind.)
Bumco Baby Bum Brush
According to the product's Amazon page, a mom invented this spatula-shaped diaper cream applicator, which makes sense whenever I think about how messy my hands would get after pasting lotion on my son's already sore tush. Only a parent would insist on having a suction base so this clever device never gets lost under a mountain of wipes.
Wooden kids knife
Making dinner when my children were younger stressed me out. They'd always want to play or hang out with me while I sliced up fruits or veggies. My concern might have inadvertently given them the idea that the kitchen wasn't a place for them, so I wish I had known about this wooden knife sooner. This beech wood cutlery has no sharp edges, and kids can easily slice up tomatoes, apples, or other snacks or help you prep your next meal, giving them practice and confidence in the kitchen.
Kitchen step stool with safety rail
Another perfect product for the kitchen, this step stool is designed to help bring your young ones to counter level so they can reach things more easily. It's adjustable, foldable, and easy to store if floor space is limited.
Kids construction play table
My oldest son spent nearly a month constructing Bowser from Super Mario Brothers entirely in Lego. However, the only spot in our home where he could accomplish this was our living room, leaving it vulnerable to disaster from his little brother or clumsy parents. This table would've been the perfect place to see his project through. It has a double-sided playboard, with one side for construction and the other for drawing, and storage drawers where he could store unused pieces (or keep them off the floor and away from a parent's unsuspecting foot).
Portable potty
Since Bluey introduced to my youngest son the concept of the "bush wee," he wants to go number one outside. Someone must have had the same problem because this emergency urinal is an ingenious invention. Perfect for parks or road trips, the nozzle is large enough to give kids the privacy they need. It's also leakproof and easy to clean for obvious reasons.
Door monkey
I'll never forget the morning my son accidentally locked himself in the bathroom. If someone had told me about this child-proof door lock sooner, it could have saved me a lot of stress and worry that day. According to the product's Amazon page, this convenient mount can be set up in seconds without tools or tape. It's also designed to protect your kid's digits from being pinched by the door and to keep pets out of the room.
---
You probably need at least one of these (or know someone who does):

Portable Breast Pump
($199.99)
Fever Bugz Continuous Temperature Monitor
($6.95)
Vibrating Mattress Pad
($28.75)
Electric NoseFrida
($37.59)
Bumco Baby Bum Brush
($6.99)
Wooden Kids Knife
($9.95)
Kitchen Step Stool
($78.95)
Kids Construction Play Table
($99.95)
Portable Baby Potty
($9.98)
Door Monkey
($14.99)