US issues warning to Mexico travellers over spring break
'Violent crime is widespread and common in Mexico', the US state department warns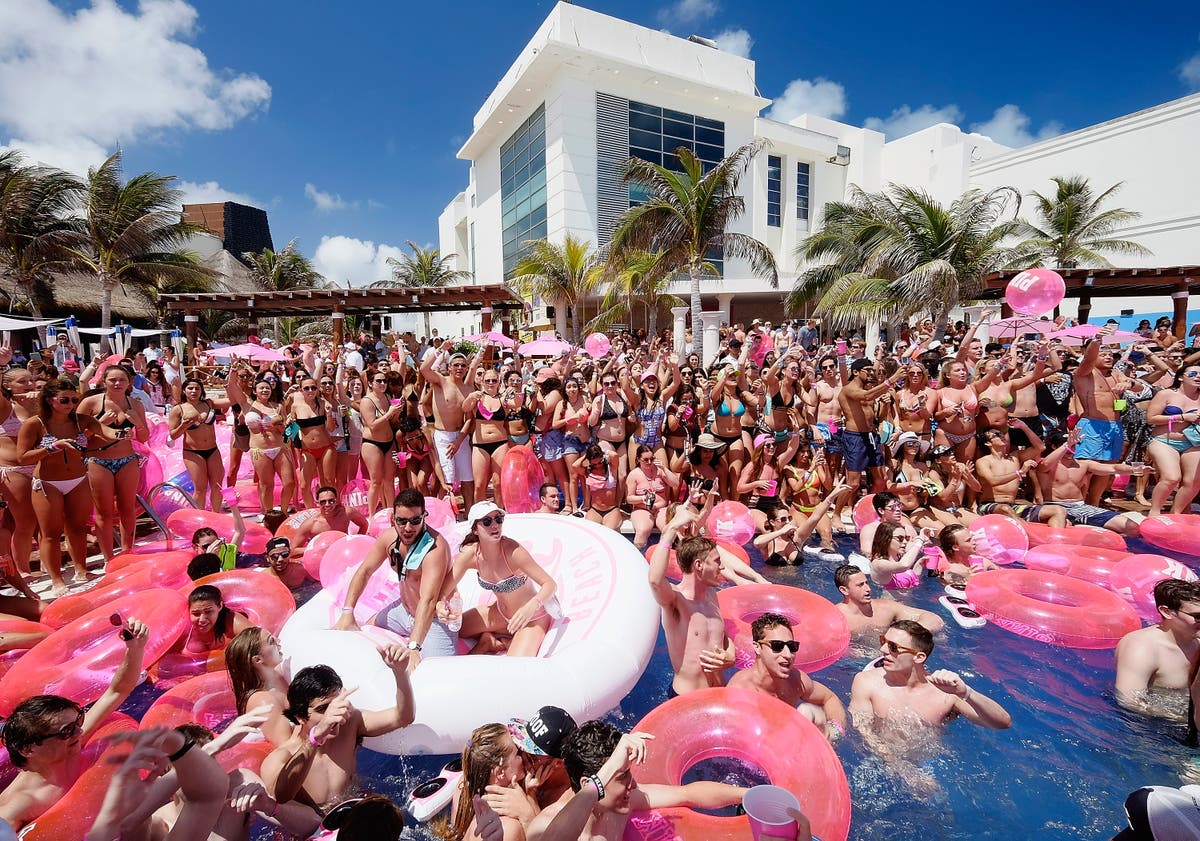 Sign up to Simon Calder's free travel email for expert advice and money-saving discounts
Get Simon Calder's Travel email
State and federal officials have issued warnings to Americans travelling to Mexico for spring break due to escalating violence in the region.
The US state department issued an alert on 13 March advising potential travellers to be aware of the risk of violent crime, drugs, unregulated alcohol and sexual assault.
"Crime, including violent crime, can occur anywhere in Mexico, including in popular tourist destinations," it reads.
"Travellers should maintain a high level of situational awareness, avoid areas where illicit activities occur, and promptly depart from potentially dangerous situations.
"US citizens should exercise increased caution in the downtown areas of popular spring break locations including Cancun, Playa Del Carmen, and Tulum, especially after dark," it adds.
Spring break is a major annual occasion in the US in which hundreds of thousands of college students descend on beach destinations to relax or party.
Elsewhere, the Texas Department of Public Safety (DPS) published a similar alert which urged Americans to avoid travel to Mexico entirely.
"Drug cartel violence and other criminal activity represent a significant safety threat to anyone who crosses into Mexico right now," said DPS director Steven McCraw.
"Based on the volatile nature of cartel activity and the violence we are seeing there, we are urging individuals to avoid travel to Mexico at this time."
The news follows the death of two people following the kidnapping of four US citizens earlier this month.
The US state department issued its highest "do not travel" alert for six Mexican states in October 2022.
These include Colima, Guerrero, Michoacán, Sinaloa, Tamaulipas and Zacatecas.
The level 4 alert remained in place as of today (17 March).
US officials also advised US citizens to "reconsider travel" to the following locations: Baja California, Chihuahua, Durango, Guanajuato, Jalisco, Morelos and Sonora.
"Violent crime – such as homicide, kidnapping, carjacking, and robbery – is widespread and common in Mexico," the state department warns.
"The US government has limited ability to provide emergency services to US citizens in many areas of Mexico, as travel by US government employees to certain areas is prohibited or restricted."
Those wishing to travel to Mexico are advised to register their trip with the nearest US embassy or consulate prior to departure.
In the UK, the Foreign, Commonwealth and Development Office (FCDO) has also advised against all but essential travel to a number of destinations in Mexico. Click here for the full list.