French Festival 2022
Last weekend Gen-la Kelsang Thubten granted the blessing empowerment of Buddha Vajrapani and gave teachings on the power of the mind at the 2022 French Festival which was hosted by Kadampa Meditation Centre France.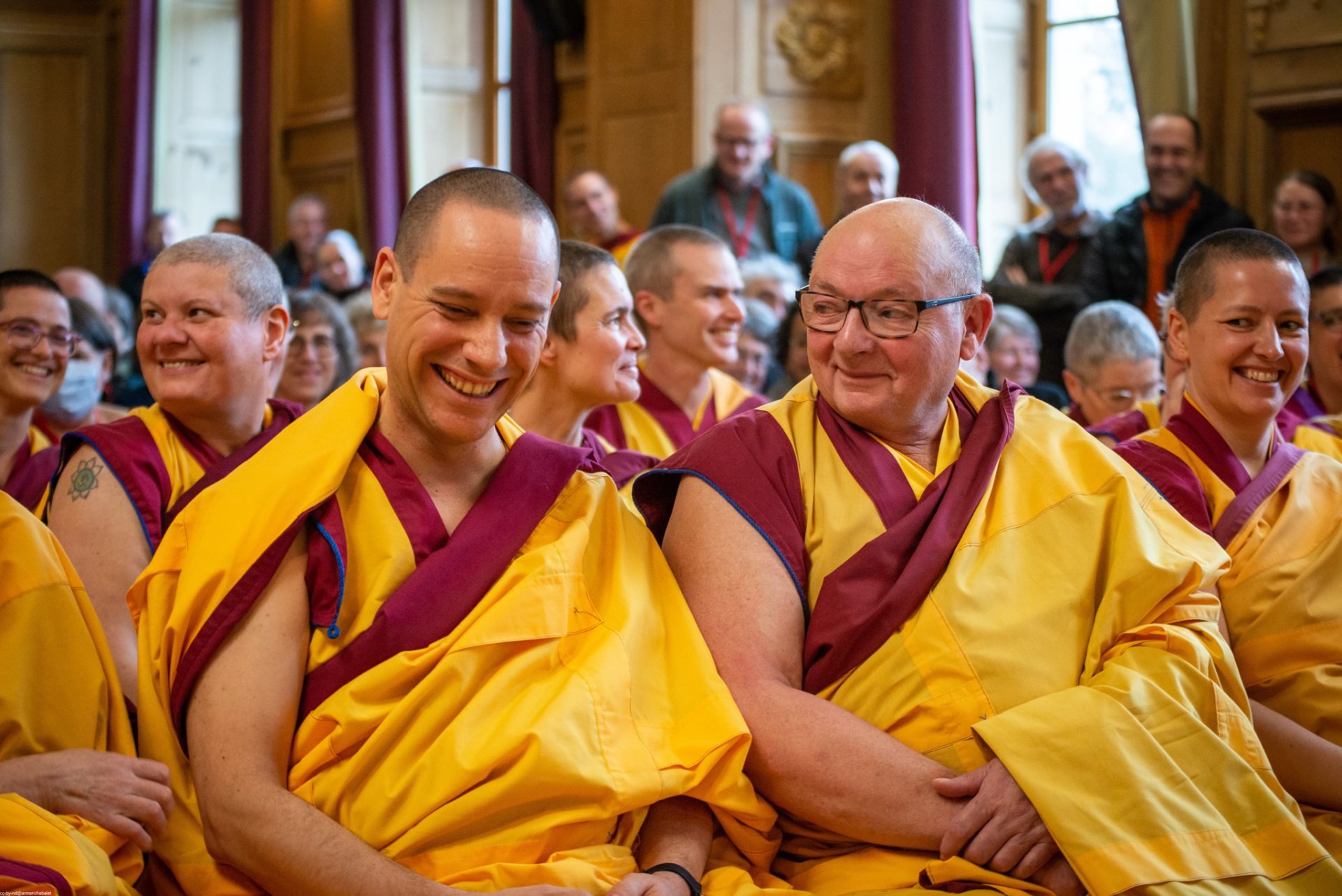 Between sessions and for the closing retreat the meditations were led by Gen Kelsang Eupame, National Spiritual Director of France.
"The entire Festival was pervaded by joy and laughter, and everyone came away feeling inspired, encouraged and deeply refreshed.
"Thank you Gen-la for such a meaningful and joyful festival, thank you Gen Eupame for such deep meditations, but most of all thank you Venerable Geshe-la for your continued guidance and blessings making such a precious event possible."
For more information visit kadampafrance.org