"If You Can't See It, You Can't Be It"—Inge Theron on Building a Revolutionary Beauty Brand
Spend a morning with the FaceGym founder.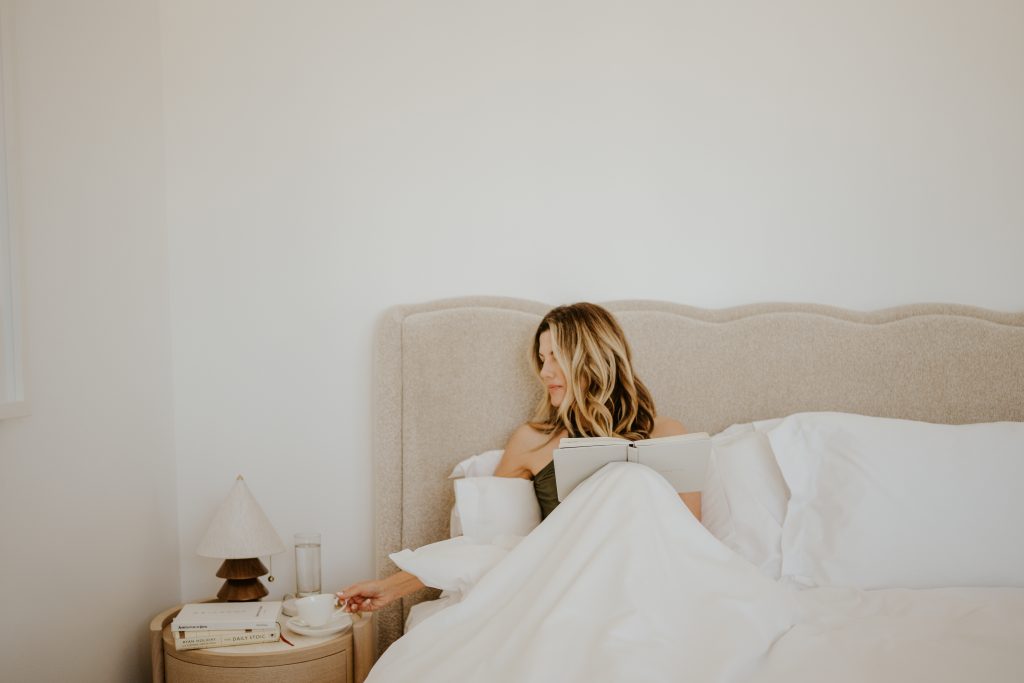 Wake Up Call
How do you spend the first five minutes of your day? In our Wake Up Call series, we take a look inside the morning routines of people we admire to inspire our own AM rituals, and put our best foot forward. See All
Inge Theron is on a mission to help women feel confident, comfortable, and as Beyoncé so aptly puts it—cozy—in our own skin. While working as a beauty writer, she was struck with an epiphany: All the treatments she was trying only made her feel worse. Why spend all that time and money, she wondered, only to feel bad about yourself? Creating FaceGym was her answer.
If you aren't already one of the nearly 800K dedicated Instagram users who follow FaceGym, then get ready for your relationship with skincare to transform. FaceGym is revolutionizing the industry by putting skin health, skin metabolism, and facial fitness front and center. For Inge, creating a culture-shifting brand was about education, providing people with the skills and techniques to keep their skin glowing from the inside out.
1 of 21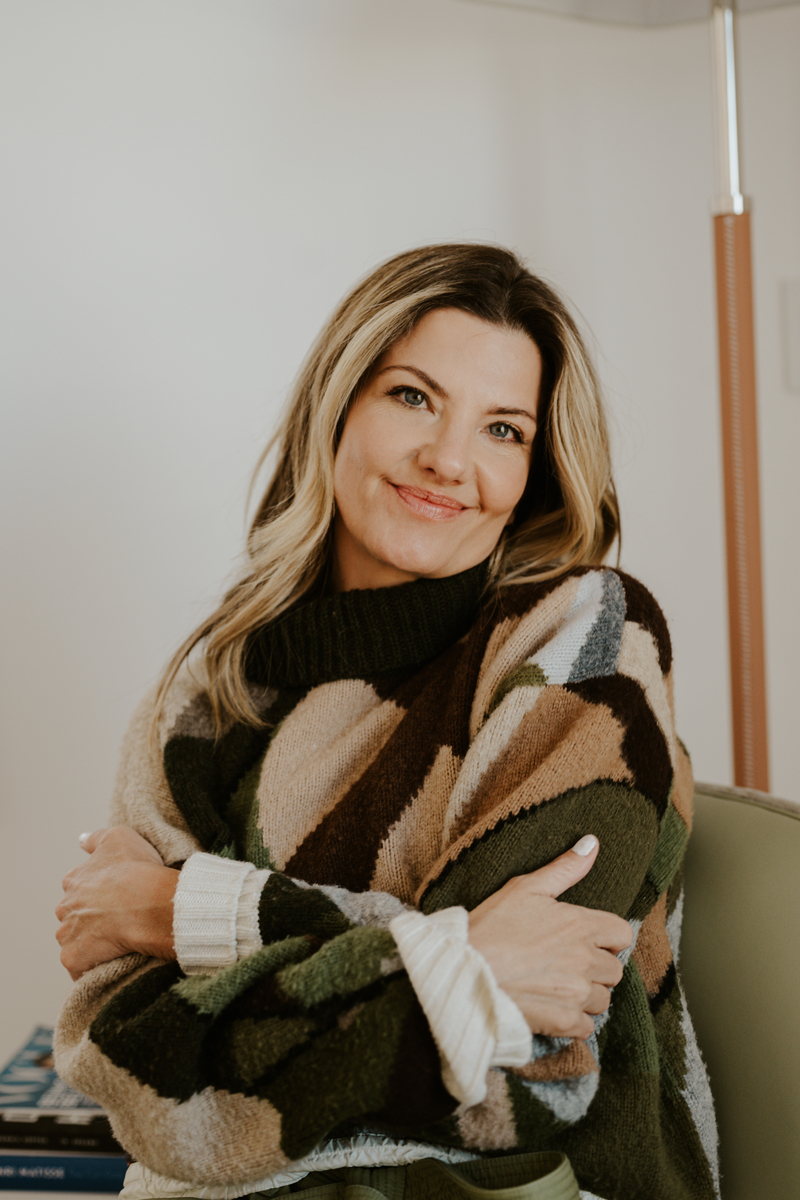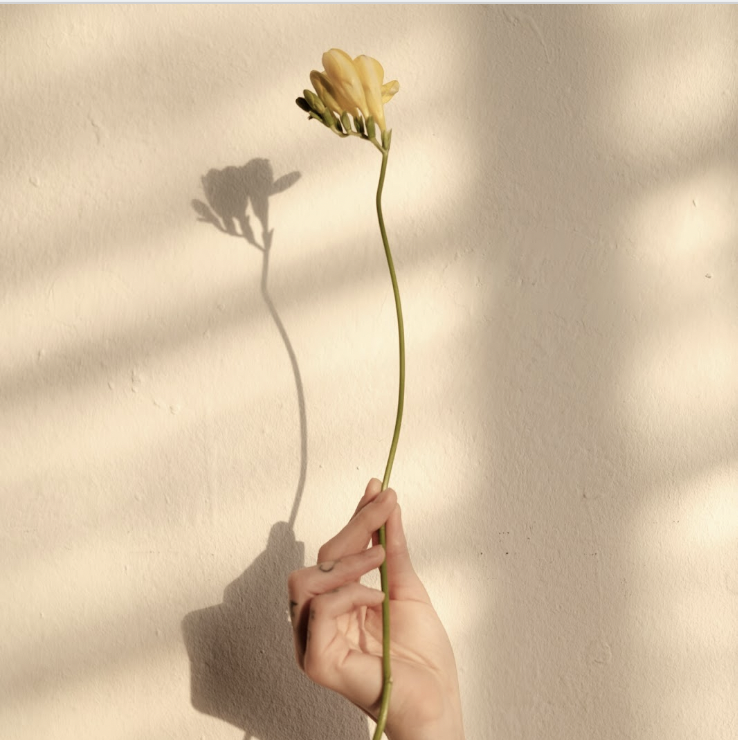 Subscribe
Make it happen.
Get my FREE Vision Workbook straight to your inbox. A resource to help you intentionally set (and realize) goals in six transformative areas of your life.
Thanks for Signing Up!
Oops!
Looks like you're already signed up or your email address is invalid.
Oops!
Looks like you unsubscribed before click here to resubscribe.
As she says, "It is our purpose and our mission to give you ultimate skin confidence with our workouts, skincare, and tools." Through her platform and business, Inge is working hard to support women with access to these products and content that can help us all feel as good as we look.
While she's a born traveler and often moving about to stay at the forefront of ever-shifting beauty trends, Inge is intentional about how she spends her time at home. Routine keeps her grounded, and as a tastemaker in a fast-moving industry, she makes sure to mindfully soak up all she can from each day.
"Taking time for yourself every day is so important, whether that's in the morning or in the evening, just five minutes of 'you' time can make all the difference."
As you'd expect, Inge's beauty routine is precise and packed with tools and techniques. But she prioritizes inner work even more. From manifesting to chanting, there's a lot that goes into becoming the woman behind one of the most innovative beauty platforms in the world. Read on to discover Inge Theron's morning routine.
2 of 21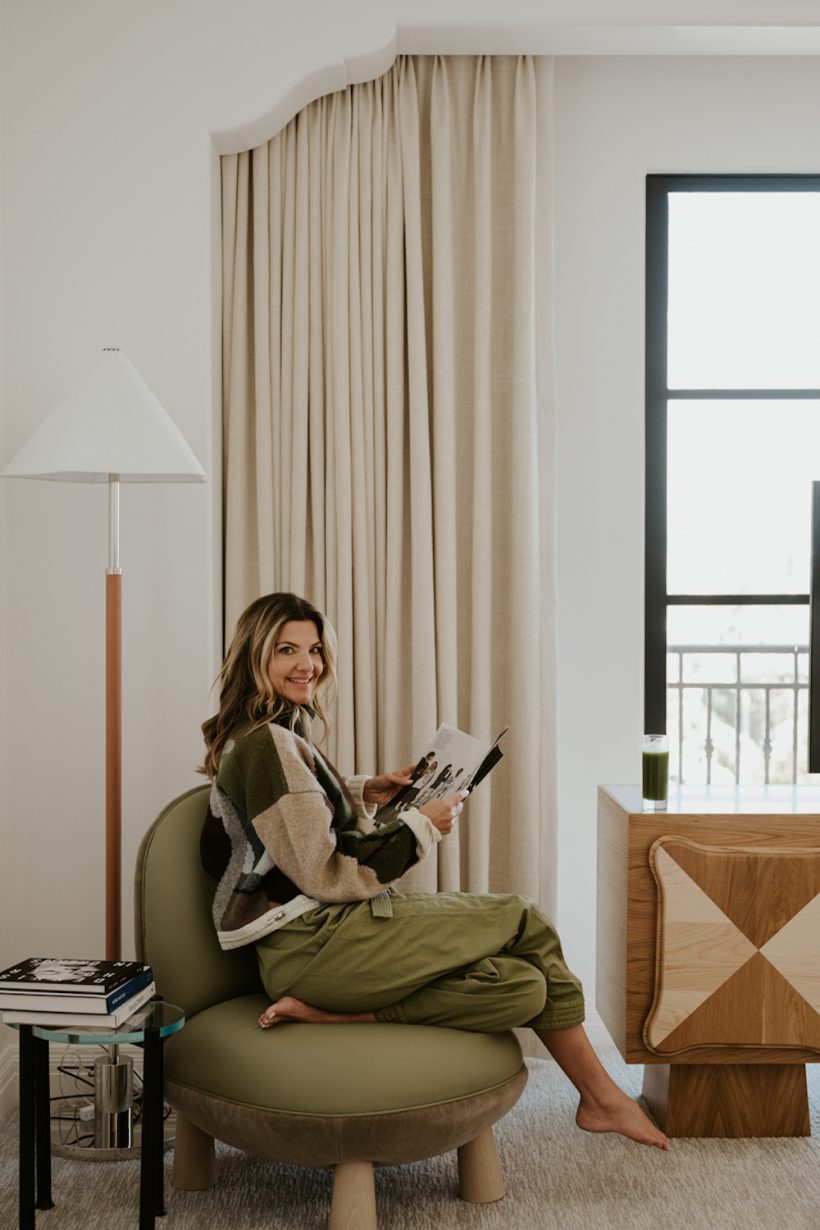 What led you to launch a purpose-driven brand?
FaceGym is a confidence-boosting business. We start from a place that says you are great and aim to amplify that and support you in growing into the best version of yourself. Working as a beauty and wellness journalist for over 10 years, I tried everything, but it only left me feeling worse.
It was important to me to change the confidence-breaking narrative that exists in the beauty space. When you come to a FaceGym studio or use our skincare, tools, and workout moves at home, our goal is to help you experience true confidence.
It's like that kick-ass, empowered feeling you get when you leave the gym but for your face and skin.
3 of 21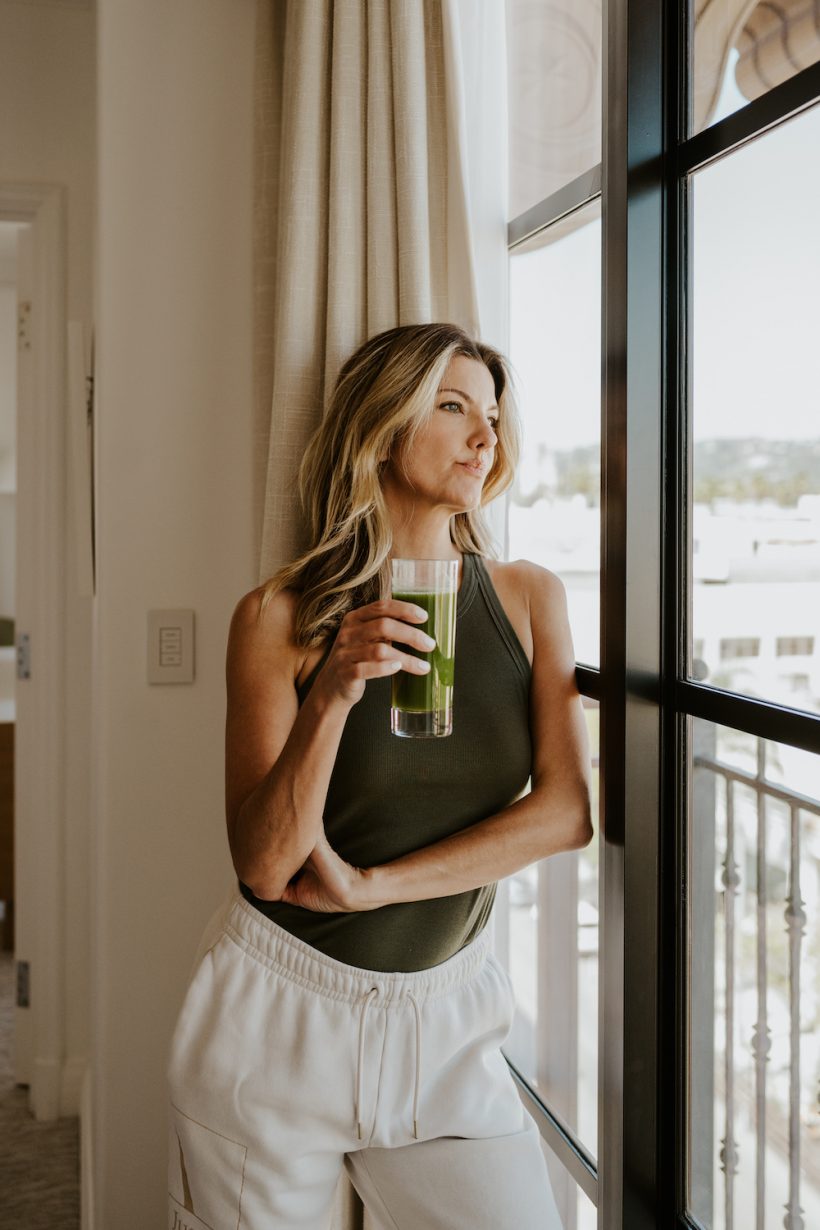 What has been your biggest lesson over the past year?
The biggest learning for me over the past year is the true meaning of teamwork and the power of surrounding yourself with people who strive to succeed, who innovate and change the game, and who want to win. I feel incredibly lucky to have a team around me who believes in my vision, supports my passion, and matches my determination to achieve.
As a leader, you need to set the culture that you want to work in. For me, confidence is important both for yourself and your ability to instill it in others. Giving your team confidence every day will make them feel empowered to be creative and to continue to strive for success.
If you could pin your success down to one thing, what would that be?
My self-belief. One of my favorite mantras is, if you can't see it, you can't be it. You have to be able to close your eyes and see the big picture, see yourself as the boss, see yourself at the head of the table, see yourself running the show and never lose sight of that.
You have to be dedicated to make it work. You can't be half in—you have to be fully committed. You just have to want it so badly that the passion is truly there. Always remember why you started: that passion drives you through the tougher times.c
Believe in yourself, believe you can find the solutions, believe you can achieve everything you set out to do and you will.
4 of 21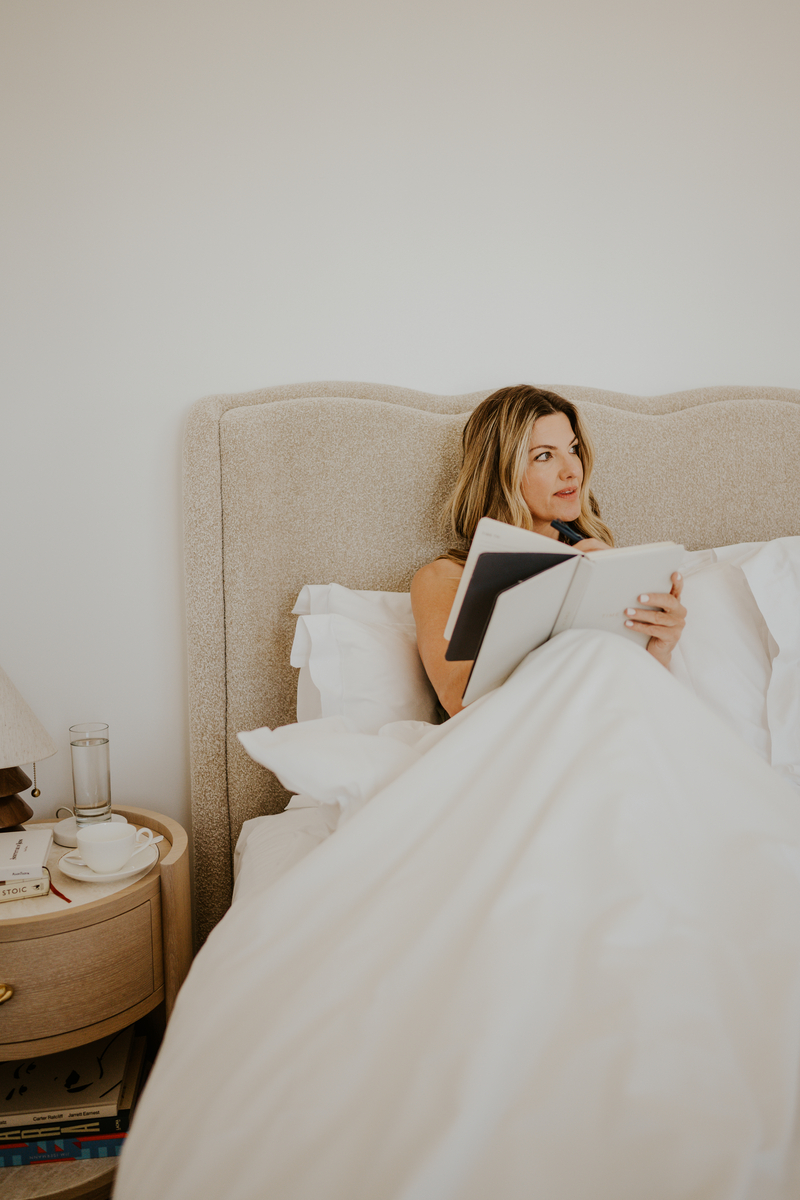 5 of 21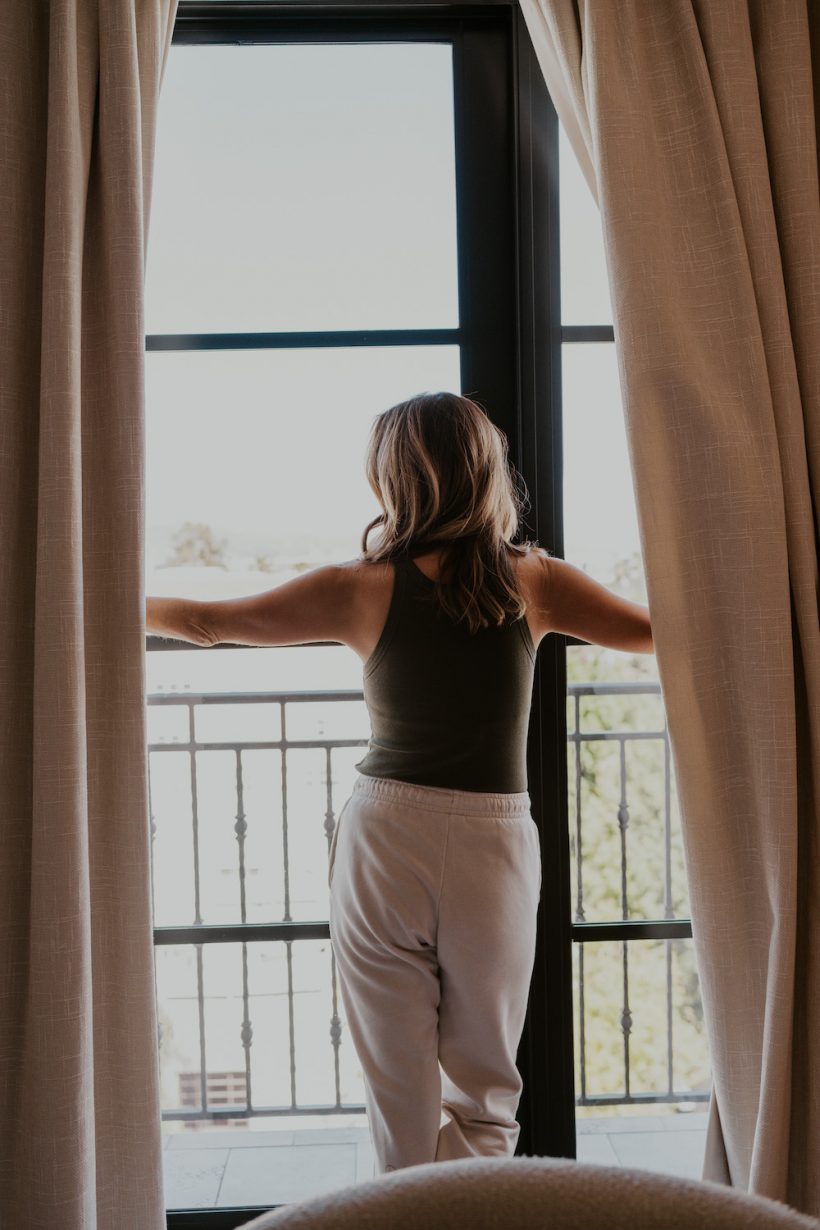 Inge Theron Shares Her Morning Routine
What time is your wake-up call?
My usual wake-up call is around 6:15 a.m. I like to get up a bit before everyone else to give myself an hour to get ready before my girls wake up around 7. I try to get eight hours of sleep every night but really I'd love ten hours.
6 of 21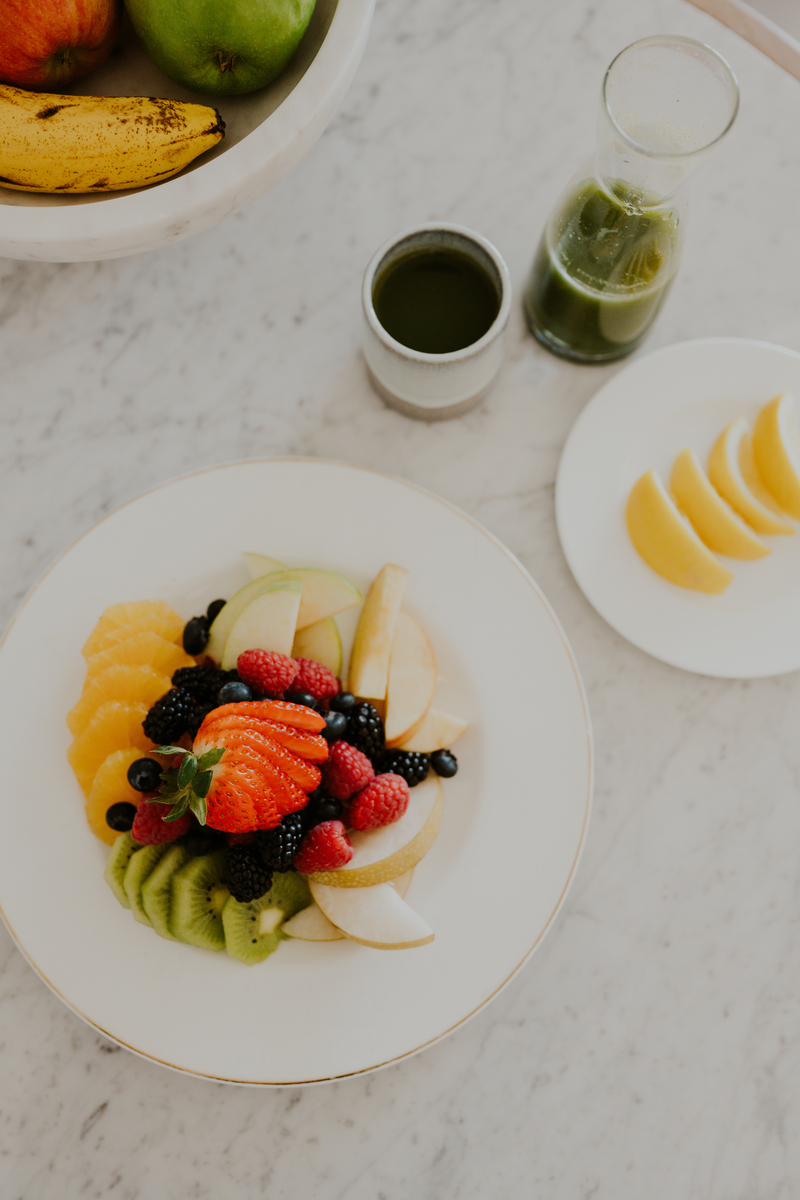 What's the first thing you do when you wake up?
I prepare my trio of drinks. I have the same every morning, starting with hot water and lemon, followed by green juice, usually celery juice, and an extra-hot oat milk cappuccino. I fast every morning until lunchtime, so this is essentially what I classify as breakfast. This is also when I take my daily supplements, including a full vitamin B complex and vitamin C.
What rituals set you up for success?
My morning routine mainly consists of meditation, manifesting, journaling and chanting. I do these three things every morning to make sure I start my day in the best possible mindset and to set myself up for a successful day ahead.
I just started using Veri, a glucose monitor that tracks your blood glucose. It analyzes your data to help you get a better understanding of how your metabolism is working and checks for signs of inflammation that can lead to premature aging.
7 of 21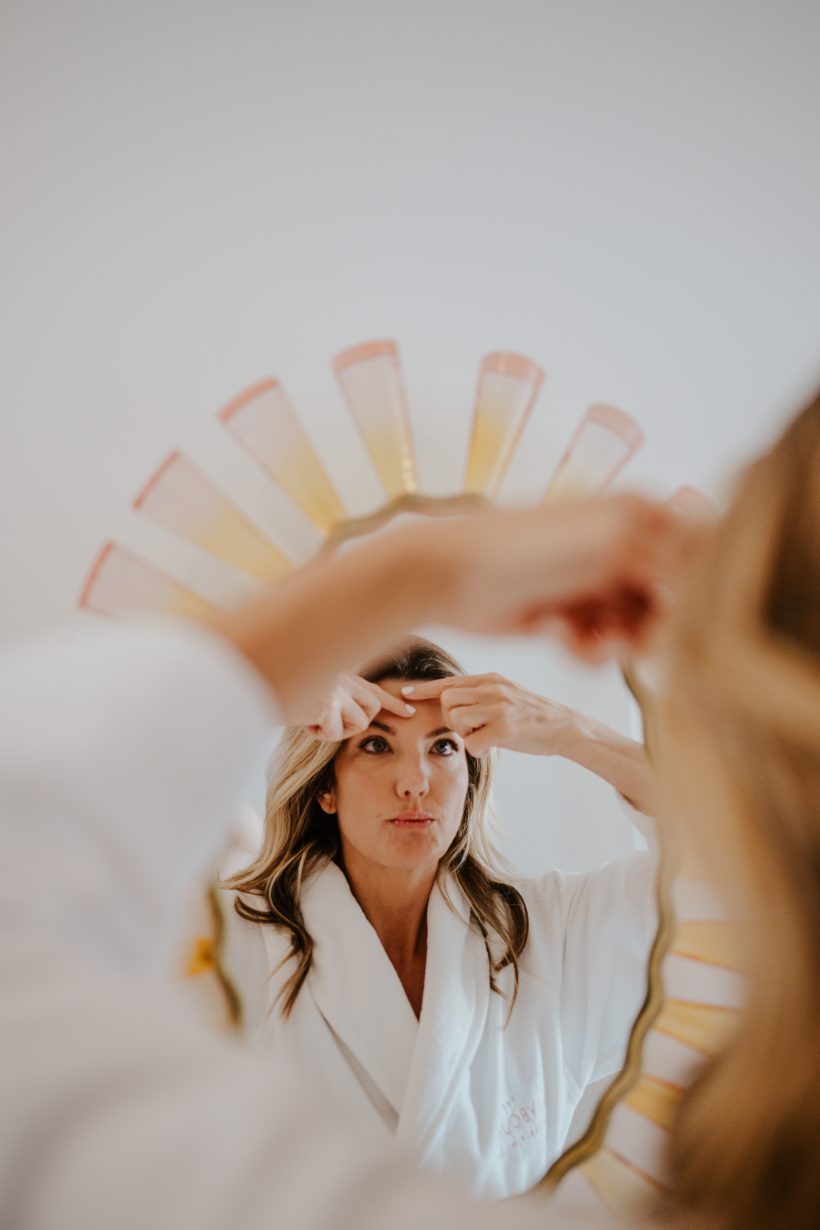 8 of 21
Describe Your Morning Beauty Routine From Start To Finish.
My favorite quick and easy morning routine combines skincare, tools, and our signature workout moves to kickstart my skin's metabolism, wake up my facial muscles, and transform my skin for the day ahead. And I wear SPF every day, no matter the weather!
9 of 21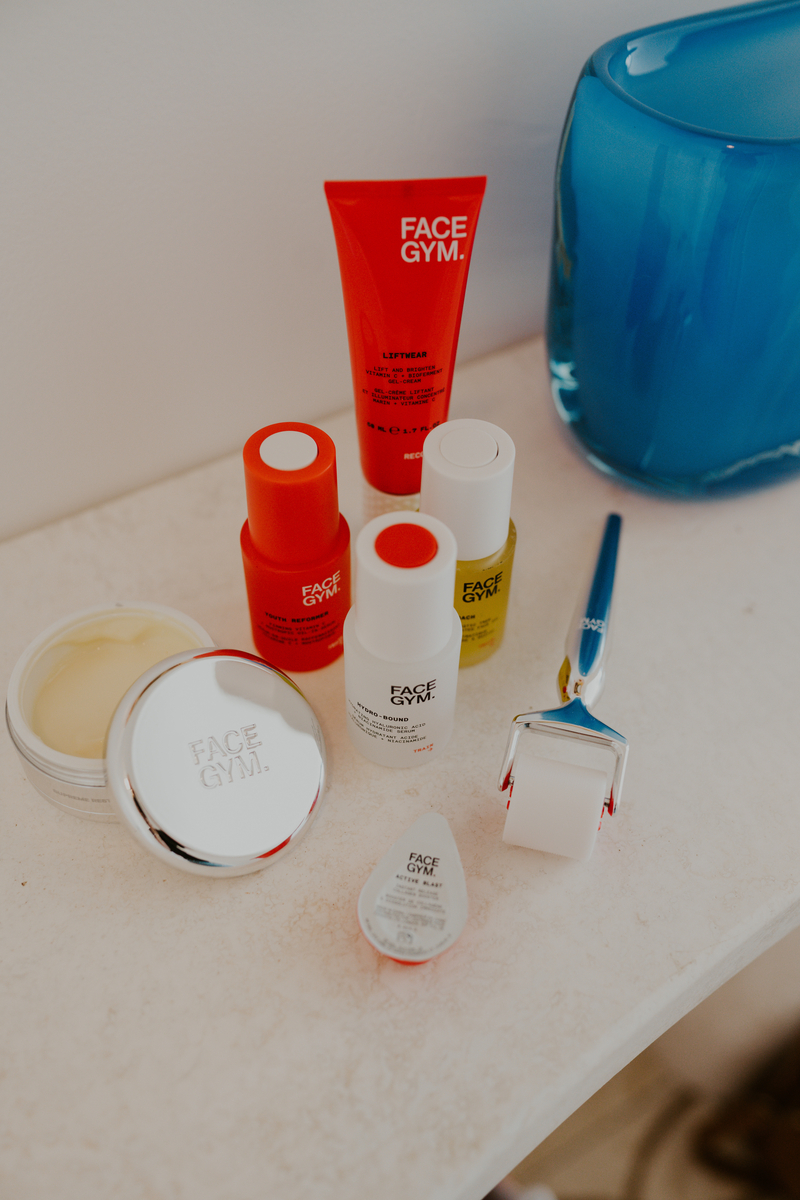 10 of 21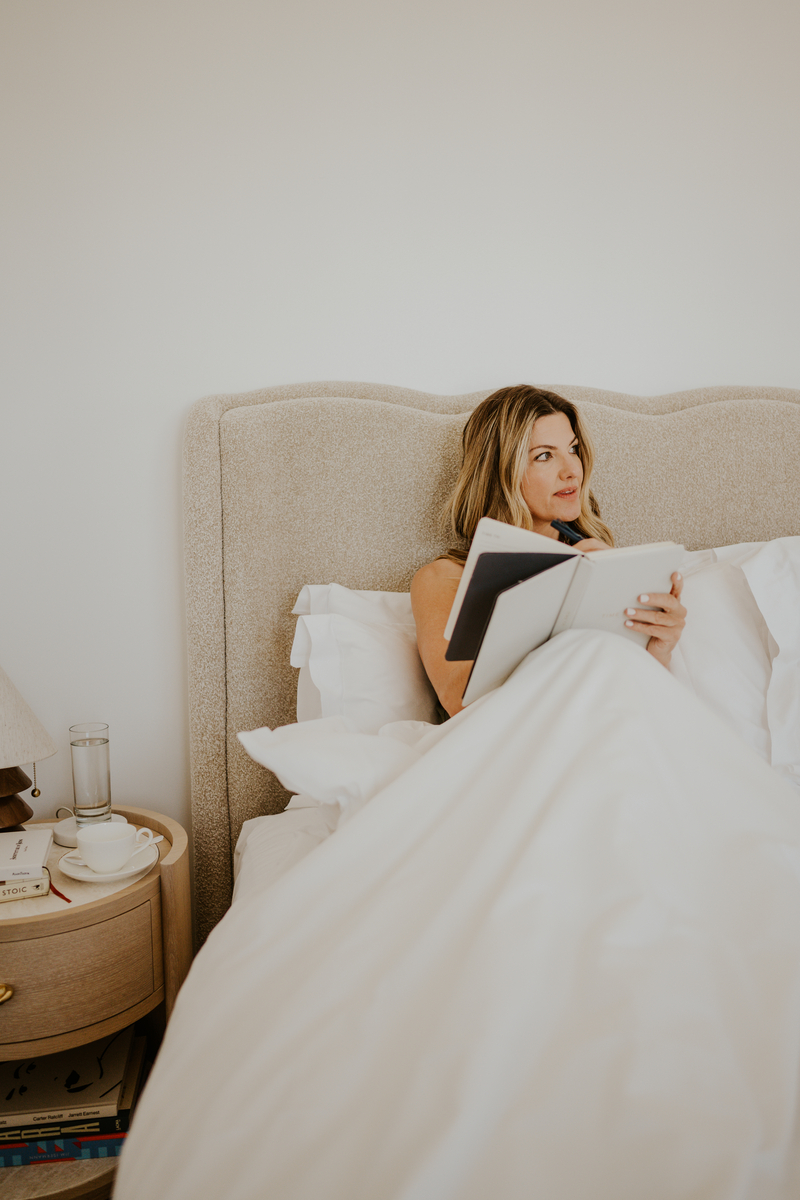 11 of 21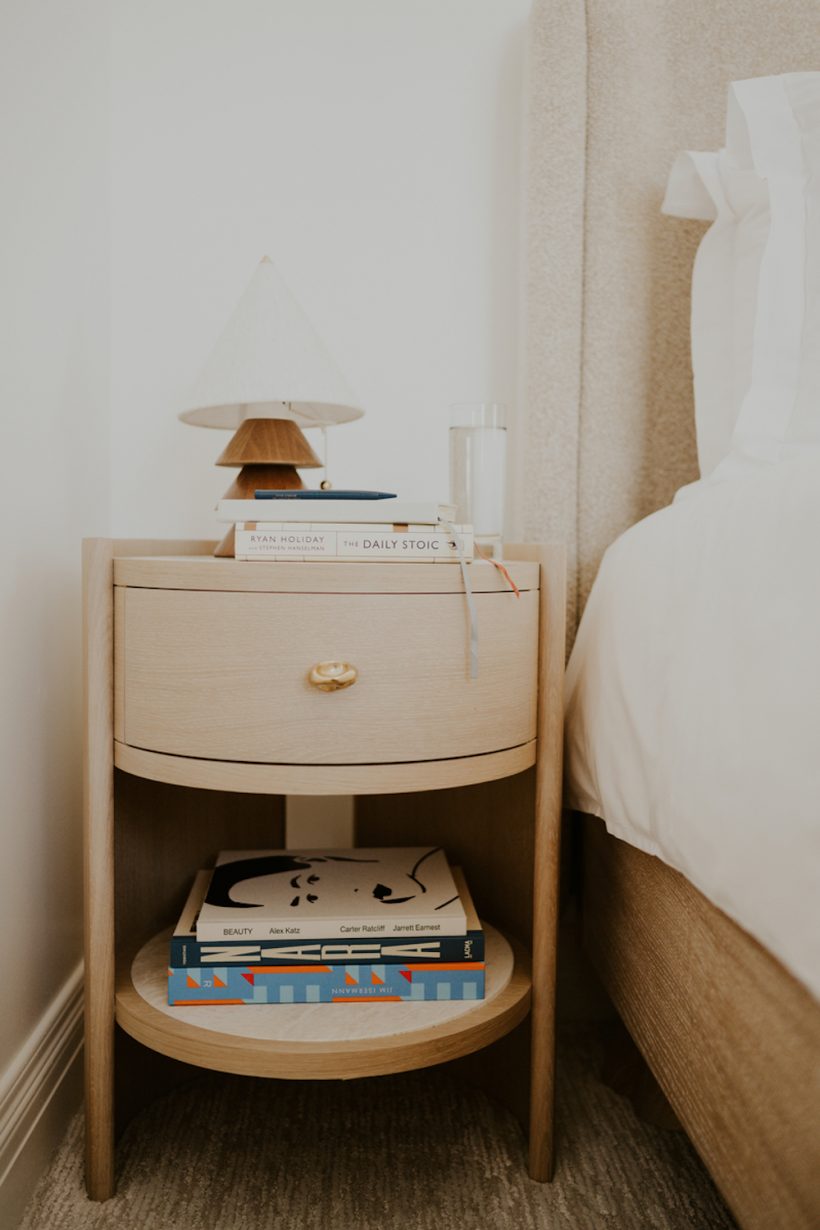 What do you always have on your nightstand?
"You'll always find the book I'm currently reading and a selection of FaceGym skincare products—I'm never far from my favorites.
I'm very spiritual and always surround myself with positive energies. So on my nightstand, I also keep a Buddha to bring peace and calm to the room and my Tingsha bells which I use when I'm meditating.
What's your favorite getting-ready soundtrack?
My daughters are obsessed with Dua Lipa, so that's the current soundtrack to our day.
12 of 21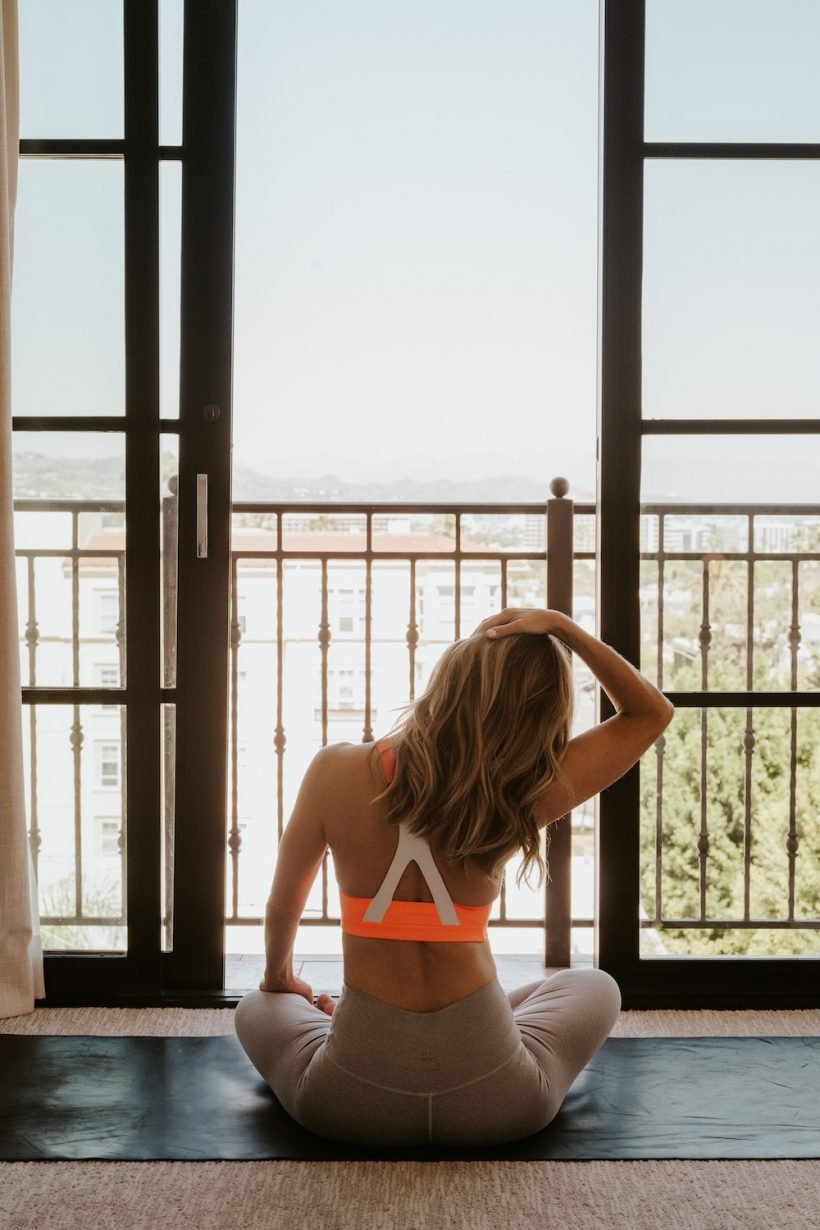 Do you work out in the morning?
I always start the day with some gentle stretching when I wake up to release tension and warm up my body and muscles for the day ahead. I do the school drop-off every morning with my girls then I'll usually fast-walk home to get my daily steps in. I do reformer pilates twice a week and Ashtanga yoga once a week.
What will we always find in your refrigerator?
You'll find plenty of avocados and caviar. There's always really good red wine, too. Plus, of course, my Multi-Sculpt, which I keep in the fridge for a cooling and soothing sculpt in the morning.
I take Symprove every day, so I also keep that in my refrigerator. It's a probiotic, water-based food supplement that helps keep your gut healthy and support the microbiome.
What are your favorite books?
The Little Book of Ikigai
by Ken Mogi
Cradle to Cradle: Remaking the Way We Make Things
by Michael Braungart and William McDonough
The Skincare Bible
by Dr. Anjali Mahto
13 of 21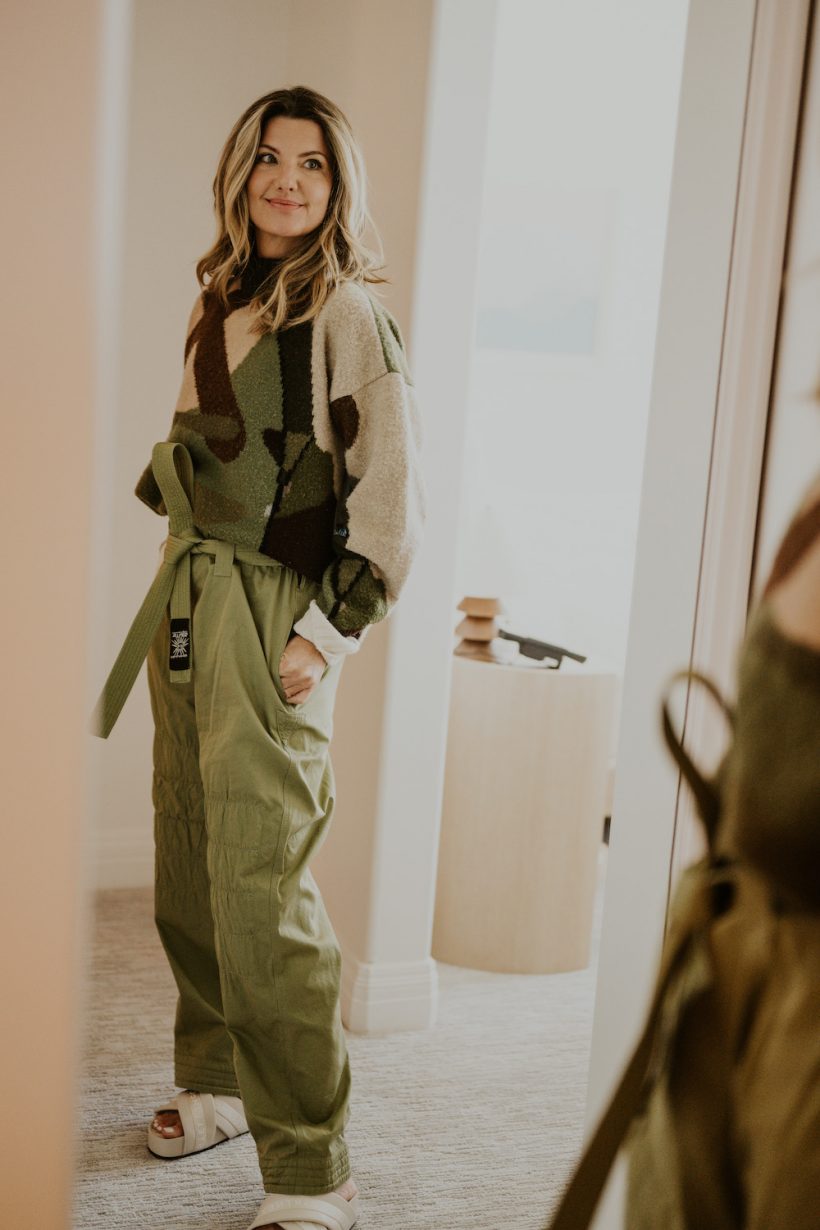 14 of 21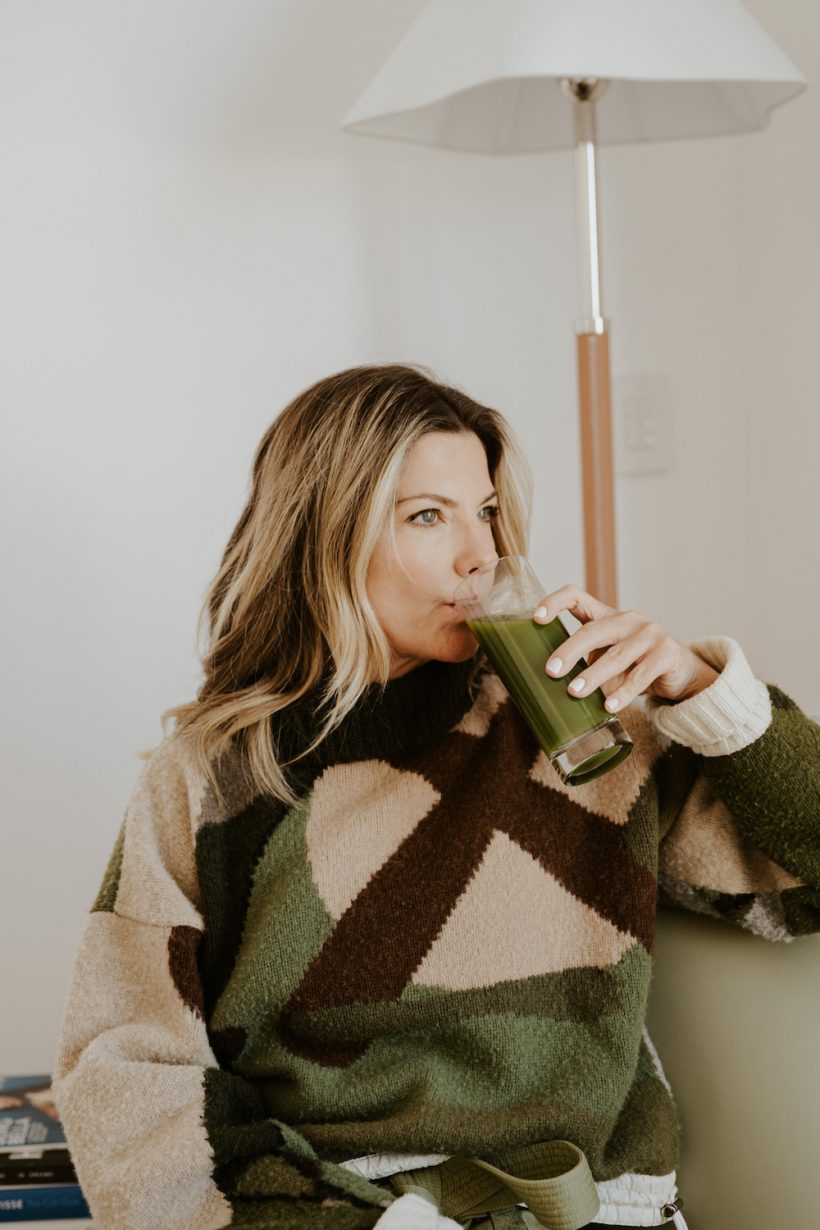 What's your daily uniform?
I wear a lot of athleisure, and my daily uniform often consists of head-to-toe Stella McCartney: sweatpants, jumpsuits, and trainers. I love her designs because they're sustainable and super comfortable.
If you had one extra hour every morning, how would you use it?
I would use it to meditate for sure. Meditation was incredibly prevalent in my life before I had kids, and now it's probably one of the things I miss the most. But there really aren't enough hours in the day.
What do You Do every day to live a more mindful life?
I'm a big believer in manifesting and praying, so I always take a moment for each throughout my day. It could be in the morning, during my lunch, or the last thing at night. I just spend that time thinking about what I want. I close my eyes and say thanks for what I have in my life today, what I'm grateful for, and I manifest what I'd like for the future.
15 of 21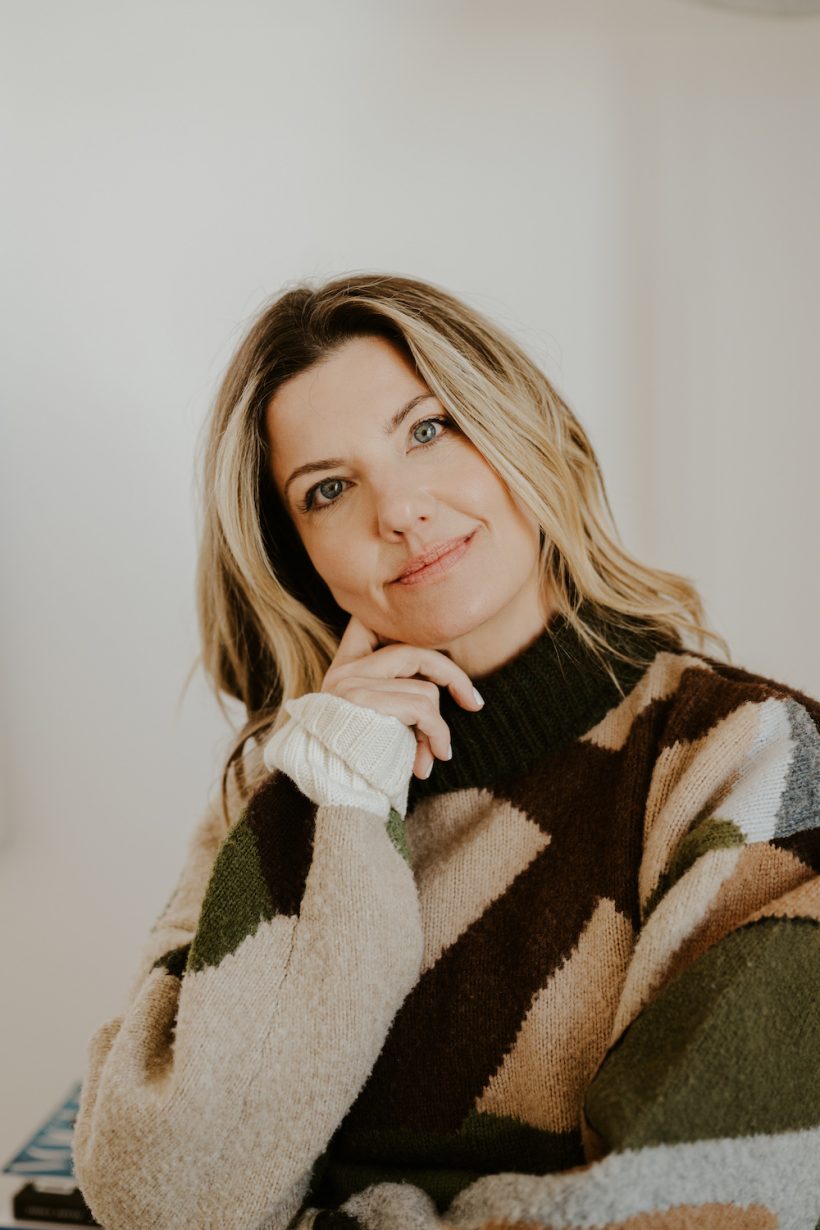 Sentence Finishers:
Healthiest morning habit: Manifesting, journaling, meditation, yoga, chanting.
Worst morning habit: Grabbing your mobile phone first thing in the morning.
One thing I want to be known for is: Giving everyone, everywhere the ultimate skin confidence.
The one thing I fear the most is: Running out of time to do all the things I'm interested in. I'm so curious and there's still so much I want to do.
The book I always recommend: Any books on biohacking. I'm obsessed with the idea of small changes having big results in your longevity.
The top trait you need to succeed in life is: Self-belief. Believe you can achieve, believe you can find the solutions, believe you can make your dreams a reality and you will.
Bath or shower? Always a bath. I'm very into transdermal oils and potions in the bath. I have an alchemist who mixes them for me with ingredients such as magnesium and oxygenated oils.