Newly Acquired by JPMC, Frosch Goes Into Growth Mode
TMC doubles down on payment innovation, now backed by solutions from banking giant. Execs said key buyers are already talking about changing the paradigms for developing new payment products.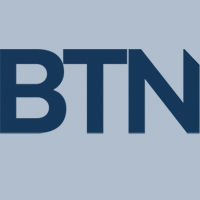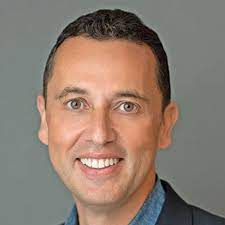 Frosch CEO Brian Leibman and others talk...
JPMC acquisitionGrowth targetsNew payment solutions already in the hopper
Coming off a string of its own acquisitions in the past two-plus years, travel management company Frosch agreed in May to be acquired by banking giant JPMorgan Chase. The move belongs to a recent trend of banking institutions like U.S. Bank, Capital One and others adding travel to their portfolios. But Frosch is a much bigger player than other acquirees, which tended to be startups like TravelBank or Lola, and Frosch executives told BTN that JPMC has more ambitious expectations for revenue growth with its new travel platform. That includes corporate travel solutions, particularly in payment innovations, which the two companies have already begun to explore with key clients. BTN editorial director Elizabeth West chatted with Frosch CEO Bryan Leibman, president global corporate and energy division Judith Allen and TCG advisory president Graham Ruskin.
Business Travel News: Congratulations on your merger with JPMorgan Chase. How does it feel to have been acquired by a financial powerhouse—and how does it change Frosch as a company?
Bryan Leibman: For me and for our family it was a great honor and I think is a great honor for all of us associated to have a chance to become part of such a great company. I think Frosch and JPMC are both very customer-centric organizations. And we can talk about some of the different opportunities we can offer our clients now that we are part of this larger company… But in a broad sense, JPMC brings our clients some tremendous resources and expertise in areas like data security, [environmental and social governance] and obviously payments that we are very excited about. They are looking to grow all the different parts of our business—including all the segments we talk about as corporate travel, whether that's entertainment or energy to our end-to-end services and consulting, which is where our TCG advisory business comes in. There's a commitment by JPMC to maintain all the Frosch brands and to build all our lines of business—leisure as well as corporate.
BTN: Frosch itself had a significant string of acquisitions and joint business ventures over the last two-plus years. Were you looking to sell the business?
BL: We were not looking for this transaction. We were approached by JPMC, which obviously shared some of their goals they have to provide additional services to their leisure clients like offering luxury travel servicing to high-end cardholders or to private wealth clients. When we talked further, they asked if we would be open to a full acquisition. And the reason we explored it was that it really was a 1+1=10 proposition when we talked about what it would mean for our employees. It was an opportunity to offer additional benefits to them—financial industry caliber benefits, which is on a whole different level. And offer more stability, security and opportunity for them.
BTN: And what about for clients?
BL: I think it's important to emphasize that we operate independently, with all the same great leadership and all the same brands we had going into the acquisition. Our clients still have same people they've been working with and that same great service and support, but just having now greater scale, greater size, greater resources to to help support them.
BTN: Merging with a financial institution must bring a lot of payment solution power to the table…
Judith Allen: This acquisition is most exciting for me because it empowers us as Frosch to explore and develop and deploy payment technologies that aren't just 'one solution fits all'. It's payments and service solutions that are customized to travel segments and market needs. They could be global or domestic or entertainment sector, professional services clients, meeting and events and of course our small- and midsize business clients… they all have very specific needs. Now, by adding unique payment solutions to our segmented technologies and along with our TCG consulting arm, we truly offer and end-to-end solution that really the industry hasn't seen.
BTN: So what payment innovations are in play at this point?
JA: We just completed our corporate client advisory board, where we met with all of our clients and all of these segments and said, "Tell us where the gaps are, tell us what you need." The uniqueness of this situation with JPMC and Frosch is it's really the expertise of Frosch driving the conversation with JPMC empowering us to explore. So we talk about virtual pay in the industry and certain gaps there; and what would fit better for entertainment when you have to have local payment in different countries. So it's understanding that and building solutions from a travel management perspective… rather than just handing down a payment solution to travel. It's really turning the process on its head.
BTN: What about outside of travel? Is JPMC looking at opportunities to develop deeper financial or treasury relationships from the Frosch client roster?
Graham Ruskin: The directive from JPMC is for autonomous performance… [for Frosch to] continue to doing what it does. But we always say business as usual means go out and perform. We will continue to do that across the Frosch umbrella of companies. And just like after Frosch acquired TCG, we're now doing some really exciting things with existing Frosch customers or clients who were both Frosch and TCG clients prior to the acquisition. We want to listen to and learn from our clients.
What I do see, though, is a new opportunity for travel managers. Travel management teams have always been at the table in payment, but now it can really be a role at that table. Maybe now more than ever before [the role] is to understand and align with the company's broader payment objectives. So it's really exciting for us to hear our customers asking [about this].
BTN: JPMC mentioned in an investor call that it would be pursuing small corporate business along with providing travel services for that premier cardholder segment. Frosch has always played well in that SMB market, is JPMC looking to carve out a piece of that business?
BL: We're a JPMC company now. When they talk about pursuing that client, they are talking about Frosch and growing that business with Frosch, not going out independently to them, but bringing that servicing into company through our platforms. It's the same in the premium leisure space. We'll continue to grow as we have always done in the past and just scale up faster with the opportunity of additional clients from the JPMC family.
BTN: That sounds like some ambitious growth. Are there any numbers against that you can discuss?
BL: I can reference a presentation where [JPMC] mentioned they are looking to achieve significant growth by the end of 2025. They published a number of $15 billion in [trading to total volume] from a number that is $8 billion today. So obviously, they are looking for significant growth.
BTN: I bet that means you are hiring—along with all the other travel management companies in the industry, though. Will the new company give you an edge, given the employment and benefit environment?
BL: There are so many opportunities for existing and new talent at Frosch. We have close to 300 open positions in divisions all across agents support, different products, technology. Really, every division—and an incredible growth opportunity. We believe in culture first and nd want to find the best people to make this a home. Do we think the stability and opportunity that comes from being a part of JPMC will give us an edge in attracting that talent? Yes, I think it will. It's an incredibly exciting time.