This new 45,000 sq ft kindergarten in Cyberjaya is bringing Finnish education to Malaysia
HEI Schools Cyberjaya is a 45,000 sq ft preschool set to open in 2024, featuring Finnish curriculum researched by the University of Helsinki.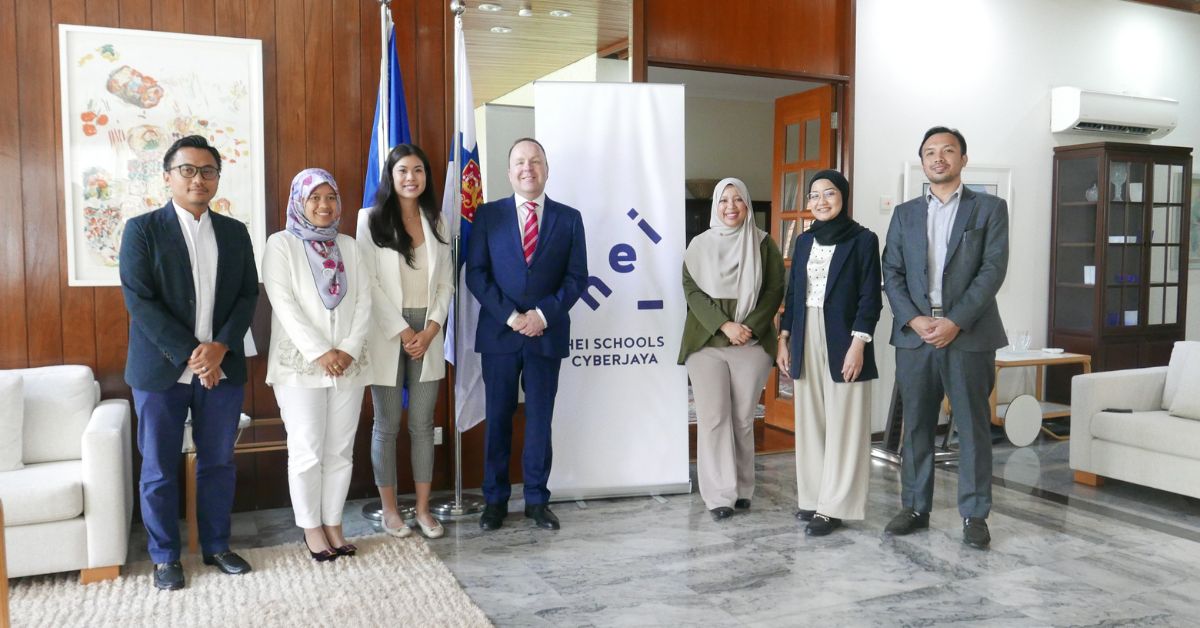 A new preschool has landed in Malaysia with a 45,000 sq ft property in Cyberjaya.
HEI Schools is a Finnish preschool and kindergarten brand, featuring a curriculum that's researched by the University of Helsinki, involving rigorous teacher training by Finnish educators and Nordic-designed learning spaces.
Bringing HEI Schools to Malaysia is Axon Education Sdn Bhd (Axon), which also opened Axon Children's Centre, a pre-school that has been utilising HEI Schools' curriculum for the past three years.
"When we first opened Axon Children's Centre, we were looking for a good quality curriculum that emphasised on play, holistic development, and child-led approaches," said Syahirah Jermadi, Axon's Director of Operations.
She was able to find that model in HEI Schools, claiming that it helped children develop their social-emotional skills, creativity, communication, resilience and self-esteem, without compromising academic learning.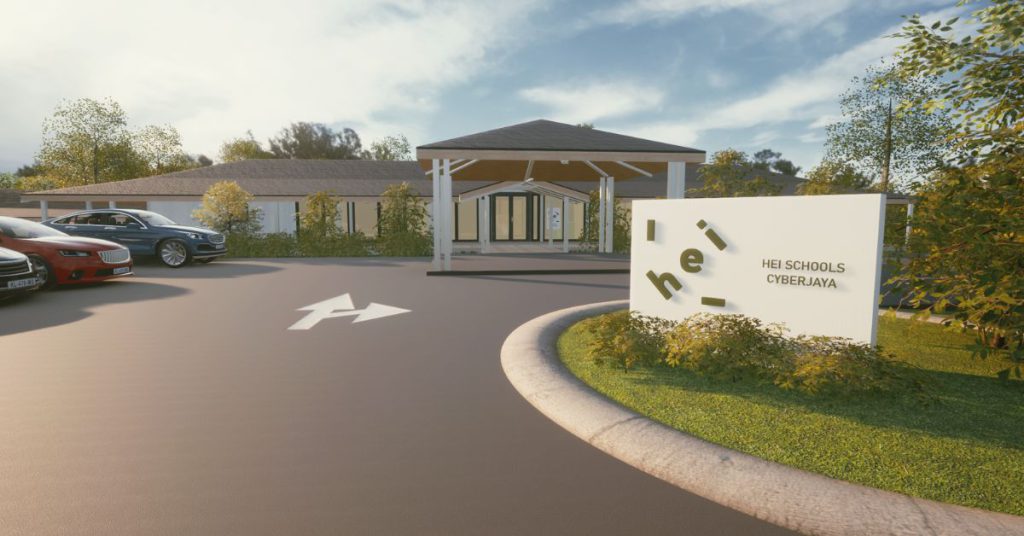 Image Credit: HEI Schools Cyberjaya
"We felt the need to bring in the first HEI Schools to Malaysia, that will allow children to benefit more from the full Finnish experience," she said.
The discussion of opening the first franchise of HEI Schools started earlier this year. They chose Cyberjaya as the location as the team felt that the city was home to a high number of parents who are looking for high quality education for their children.
"With that being said, this doesn't mean other states in Malaysia is not suitable for HEI Schools, but we strongly believe Cyberjaya is the place to start," she added.
What is Finnish education, anyway?
The Finnish National Core Curriculum, which HEI Schools' curriculum is based on, emphasises the combination of principles, attitudes, and ways of organising the learning environments for children to learn in every moment.
In the HEI Concept, traditional classrooms are replaced by learning spaces that serve multiple purposes.
"One of the tenants of the HEI Way is that learning happens everywhere and all the time, so it is not limited to certain experiences or spaces. Therefore, all areas in the school are learning spaces," Syahirah said.
For example, the school will feature a large, open area called HEI Base where children play freely and have activity-based learning sessions with the teacher.
There's also HEI Downbeat, a smaller area where children can nap and rest without distractions while HEI Workshop is a spot for crafts, activities and free play.
HEI Schools also prioritises spending time outdoors. Playing outdoors is featured heavily in the Finnish education system's guidelines, which recommends at least two hours outdoors every day regardless of the weather.
The HEI Schools Curriculum has similar recommendations, but adapts to suit each country's specific needs.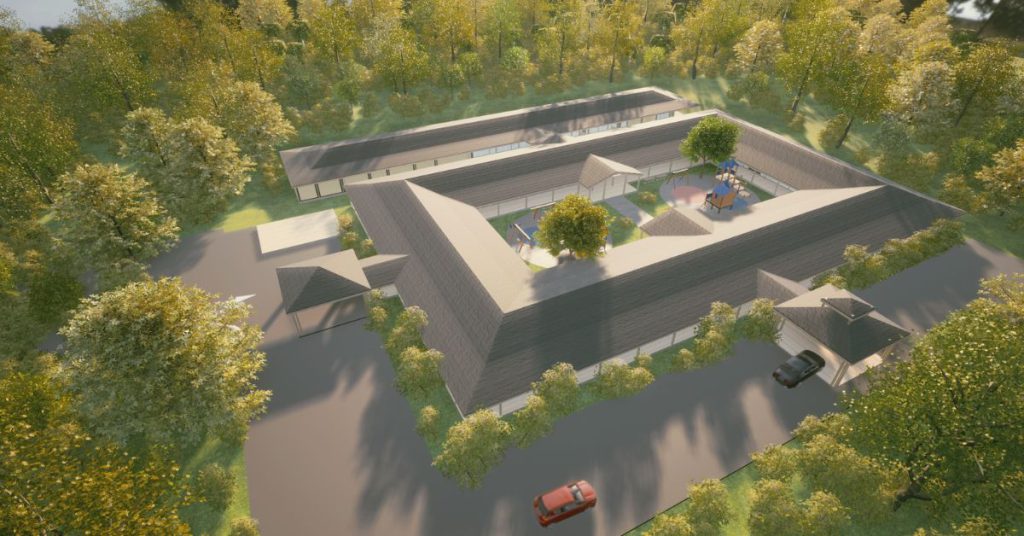 Image Credit: HEI Schools Cyberjaya
Syahirah explained, "It is important to include HEI Outdoors as a conceptual learning space in every school because children have less boundaries outside than they do indoors. They can run, shout and feel free, and it is very healthy and natural for children to have these opportunities."
As HEI Schools' curriculum is researched by the University of Helsinki, all materials, lesson plans, and teaching practices will evolve according to the latest research in early childhood education.
All teachers at HEI Schools Cyberjaya will undergo on-site training with a pedagogical manager from Finland, and undergo the HEI Schools Diploma, a certificate programme to support teachers in learning the theories and practice of Finland's early education.
"Additionally, as we support inclusive education at HEI Cyberjaya, our teachers will be trained by child development specialists in managing and adapting teaching methods for children with different needs," Syahirah said.
Integrated subjects
When asked about what subjects the school will focus on, Syahirah explained that at HEI Schools, children learn in an integrated way based on the various HEI Learning Areas.
"For example, during a science activity, children can learn about new science concepts (science and environmental education), while learning to take turns with their friends (socio-emotional competence), and learning new vocabulary (linguistic skills)," she said.
HEI Cyberjaya will be fully taught in English, but kindergarten age groups will have the option of additional language learning for Bahasa Malaysia and Mandarin.
However, a concern from parents may be that their children won't be able to adapt to public Malaysian schools post-kindergarten.
To that, Syahirah shared that the HEI Schools model is very adaptable to local customs and requirements.
She added that their school has been able to integrate local learning objectives to fulfil local requirements, providing children with additional school-readiness activities to prep them for entering their primary school of choice.
School readiness encompass not just academic readiness such as reading and writing, but also social readiness such as making friends and following instructions.
"Despite using a play-based approach, we are still able to carry out academic learning, as using playful methods is a scientifically proven method to help children learn better and keep them motivated," Syahirah said.
A spacious school
The school was designed by Dr Eleena Jamil, a Malaysian architect whose portfolio comprises contemporary works marrying homegrown, organic building materials with modern ones.
The design is created with child-friendliness in mind, with a natural and soft colour palette to promote a sense of calm and focus.
"Most kindergartens have an overwhelming amount of visual stimulation, from posters to all sorts of learning materials on shelves and colourful decoration," Syahirah said.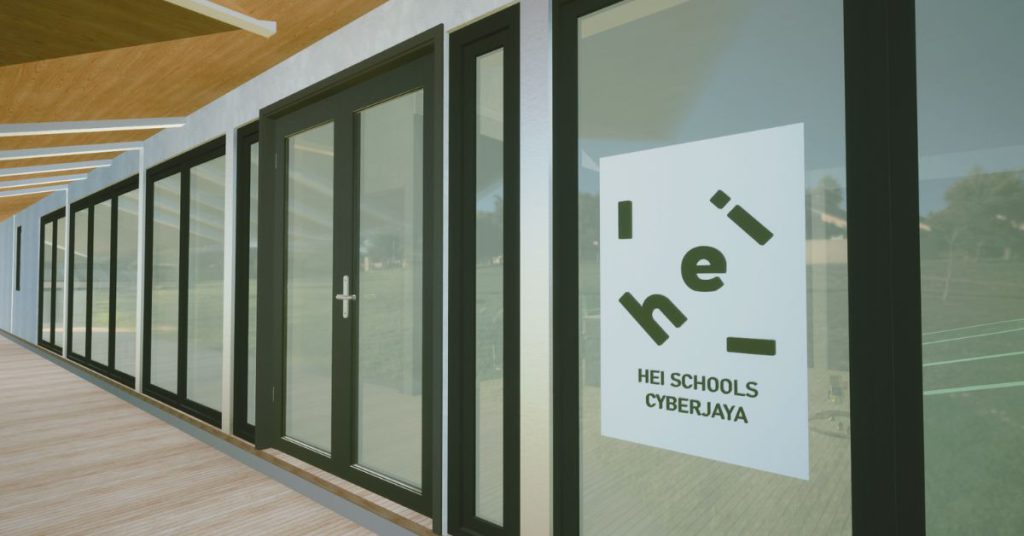 Image Credit: HEI Schools Cyberjaya
"It often feels like visual overload. Despite popular belief, this sort of setup does not aid children's learning processes."
Visual overload aside, there are also auditory considerations. While it's perfectly natural for children to make a lot of noise, HEI Schools Cyberjaya wants to ensure the noise doesn't become problematic.
Thus, its spaces include features like carpeting, curtains, pillows and floor materials like cork, to absorb sound and improve focus.
Growing the school
According to Syahirah, HEI Schools Cyberjaya's tuition fees range between RM1,750 to RM2,650 monthly depending on the child's age and whether they're opting for a half-day or full-day mode. This fee is inclusive of breakfast, lunch, and snacks.
With that price range in mind, the school's target demographic are families from dual-income households, as well as local and expat families that are aware of the importance of play.
Construction of the kindergarten's first phase is expected to be completed in January 2024, while the second phase is slated to be ready by the end of Q1 2024.
Enrolment for the 2024 intake starting in January is already open now. Syahirah reported that around 50 children have signed up at the time of writing.
"We hope to gradually fill up our capacity of 200 children, which also means gradually expanding the team of educators. In future, we aim to have more HEI learning centres in other big cities in Malaysia."
Learn more about HEI Schools Cyberjaya here
.
Read other articles we've written about Malaysian startups here.
Featured Image Credit: HEI Schools Cyberjaya