10 Booming Industries in the U.S. to Watch in 2023 and Beyond
Despite looming economic challenges, a variety of U.S. industries are projected to grow at a fast pace in the next five years.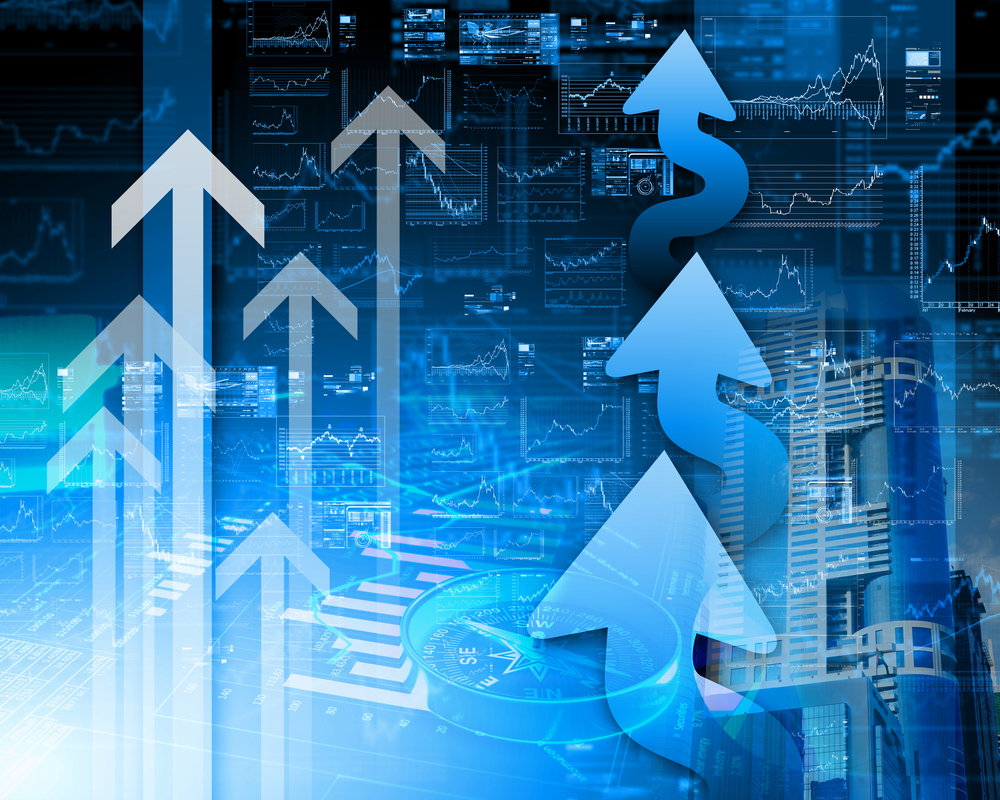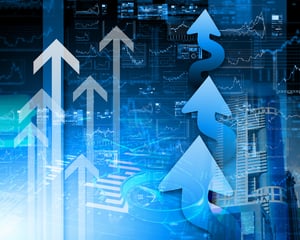 Despite looming economic challenges, a variety of U.S. industries are projected to grow at a fast pace in the next five years.

Drawing on current data from Freedonia Focus Reports—a research division within MarketResearch.com that provides expert overviews on more than 500 market segments—this article spotlights a range of fast growing industries in the U.S. to watch in 2023 and beyond.

Some of these industries gained fresh momentum on the heels of disruptive new technologies, while others have been strong performers for years. Check out the list below and see if any of these industries surprise you.
1. Automotive Batteries
Due to the proliferation of hybrid and electric vehicles (HEVs), the demand for automotive batteries in the U.S. is expected to surge at a 12% annual increase, rising from a base of $7.2 billion in 2021 to reach $12.8 billion in 2026, according to a recent report Automotive Batteries: United States.

"As the market for HEVs has developed, this segment has had an increasingly large impact on automotive battery demand," according to Freedonia Focus Reports. "These vehicles — especially EVs — tend to use expensive batteries compared to those used in conventional vehicles, and growth in HEV usage is an important driver of expansion in the automotive battery market."
2. Pet Supplements
Another hot growth market is pet supplements, which gained enormous demand as consumers became more concerned about health and wellness during the pandemic. A boom in cannabidiol (CBD) products also contributed to market expansion.

Sustaining its remarkable momentum for two consecutive years, the pet supplement market achieved an impressive double-digit growth rate in 2022, increasing by 10.5% to surpass the $1.0 billion milestone, as reported by Pet Supplements: United States.

While pet supplements are usually considered optional purchases, the pandemic revealed a shift in perception among pet owners. Many now see pet supplements as essential and continue to buy them despite inflationary conditions.
3. Motion Pictures
The market for pet supplements may be growing at a fast rate, but it is miniscule in size in comparison to the US motion picture and video industry, which was an estimated $97.8 billion in value in 2022. Due to the ongoing expansion in streaming platforms and associated revenue throughout the industry—plus price increases due to inflation—the US motion and picture industry is projected to grow to $153 billion in 2027, rising at a 9.3% annual growth rate during the forecast period, according to Motion Pictures & Video: United States.

"In addition, these providers will further expand into untapped and increasingly wealthy global markets, which will boost royalty payments," the report explains.
4. Credit Cards
Another massive market with a high growth rate is general-purpose credit card and debit card payments, which is expected to hit a value of $13.7 trillion in 2026, with annual gains of 8.9% from $9.8 trillion in 2022, as reported in Credit Cards: United States. Visa, Mastercard, American Express, and Discover are the leading brands in this space.

However, the report shares an important caveat that could weigh on the market: "This growth forecast does not account for the impact of possible credit card regulation, which could depress credit card growth; or possible inroads made by account-to-account transfers, a payment method expected to gain traction in 2023 that could depress both credit card and debit card payment value growth."
5. Dairy and Egg Alternatives
In the food and beverage sector, dairy and egg alternatives is a vibrant market to watch, with many new product introductions, increasing availability, rising consumer adoption, and significant product improvements. Retail sales of plant-based dairy and egg products will rise 8.9% annually between 2022 and 2027, reaching $9.6 billion, according to Dairy & Egg Alternatives: United States.

In recent years, as people have become increasingly mindful of their health and the environment, there has been a noticeable shift towards plant-forward diets and the use of plant-based alternatives for dairy and eggs.
6. Plant and Cultured Cell-Based Meat Alternatives
Concerns about sustainability and animal welfare are also driving the market for plant and cultured cell-based meat alternatives, which is projected to rise 8.4% annually between 2022 and 2027 to reach $2.6 billion. This market will also benefit from new product introductions, wider availability, and enhancements to taste and texture.

In Plant & Cultured Cell-Based Meat Alternatives: United States, Freedonia Focus Reports explains that although plant-based beef is currently a large product category, this segment is already saturated. As a result, plant-based chicken is expected to feature the most product introductions in the coming years.
7. IT Technical Consulting Services
In the tech industry, IT technical consulting services is expected to maintain strong growth. U.S. revenues from IT technical consulting services are forecast to expand 8.2% per year to 2026, the fastest increase among various segments in IT services.

"Corporate initiatives aiming to update infrastructure, including cloud solutions, will bolster gains," according to IT Services: United States. "Such transitions are highly complicated, requiring a great deal of expertise to carry out efficiently. Demand for IT security consultants will also support gains, as cyber threats continue to emerge."
8. Buses
Buses may not jump to mind as a growth industry, but the demand for buses in the U.S. is expected to rise 8.1% per year, reaching 56,200 units in 2026 from a base of 38,000 units in 2021, per Buses: United States.

"Bus sales will grow rapidly as operators replace aging models after delaying bus purchases, schools across the US purchase new buses, and demand for electric, hybrid, and compressed natural gas/liquefied natural gas (CNG/LNG) buses (particularly transit buses) climbs," the report states.

A high-growth segment to watch is motor coaches, which will benefit from a recovery in the tourism and travel sector as concerns over COVID-19 relax.
9. E-Commerce
Already a massive industry—valued at $956 billion in 2021—e-commerce is expected to continue its robust growth path with annual gains of 7.7% to reach a value of $1.4 trillion in 2026, according to E-Commerce: United States.

E-commerce retailers are set to reap the rewards of the enduring trend of home shopping, along with rising levels of disposable income and easier access to credit for consumers. Traditional physical stores will further leverage e-commerce to boost sales and offer customers the choice of store pickup or returns, as they continue to refine their omnichannel strategies.
10. Pet Products and Services
Pet supplements was already highlighted above as a growth market, but the broader pet market is expected to advance at a healthy rate as well. U.S. retail sales of pet products and services is projected to total $192 billion in 2027, representing annual increases of 7.3% from $135 billion in 2022, as reported by Pet Products & Services: United States.

The report explains that all major pet industry sectors "will continue to benefit from the pandemic-heightened focus on health and wellness, which should serve to bolster all 'premium health' segments by motivating pet owners to maintain proactive measures toward preventive health."
Additional Growing Industries to Watch
This article features data on 10 booming industries to watch in the U.S. in 2023, but you may be interested to learn about a few other top contenders that have an annual growth rate above 6%. These include quite a variety: medical services, data processing and hosting, corrugated boxes used in e-commerce, US music production, and farm tractors, among others.
Where to Learn More
For more in-depth information, be sure to explore the full collection of reports by Freedonia Focus Reports, which provide fresh, unbiased analysis on a wide variety of markets and industries. Published in 20-30 pages, these reports help readers quickly understand the entire market and where it's headed next, with information on market size and industry output; segmentation; market drivers, constraints, and key indicators; and segment-by-segment outlooks in five-year forecasts. Reports can be purchased individually or through a subscription.
---
About the Author: Sarah Schmidt is a Managing Editor at MarketResearch.com, a leading provider of global market intelligence products and services.