"Citrus Nails" & 6 Other Polish Trends You'll Be Seeing All Summer Long
Experts share the hottest nail trends.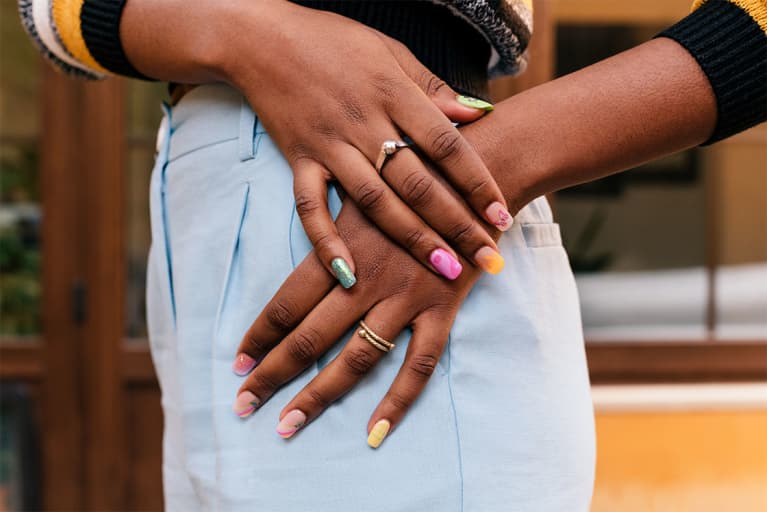 Our editors have independently chosen the products listed on this page. If you purchase something mentioned in this article, we may earn a small commission.
Summer is just around the corner—and what better way to gear up for the season than with a change in color palette? The inspiration is all around you: For a summer mood board, look no further than the pool's sparkling blue hue, the lime green beach chair, the bright yellow sunnies, and the bronzy rays of golden hour.
Embrace them all into your beauty looks—starting with your nails. Polish choices, after all, are relatively easy to switch up without a huge time commitment (unlike immaculate graphic liner, which takes a bit of practice). Here, experts predict the hottest nail colors to try all summer long.
As the weather heats up, fiery shades are all the rage. "People are looking for warm undertones and happy, uplifting colors to wear on the beach and under the sun," notes Amy Lin, the founder of sundays—a nail care brand focused on wellness. For a playful take on classic cherry tips, try dipping your toes into the coral family; according to Nadine Abramcyk, co-founder of clean salon tenoverten, these warm hues "lend themselves beautifully for both hands and feet."
Find a vibrant red with orange undertones, like this LA shade from Tenoverten or Rooted Woman's Unwavering, or feel free to opt for a softer salmon—you can still bring the heat without a bright crimson.
Shop these products.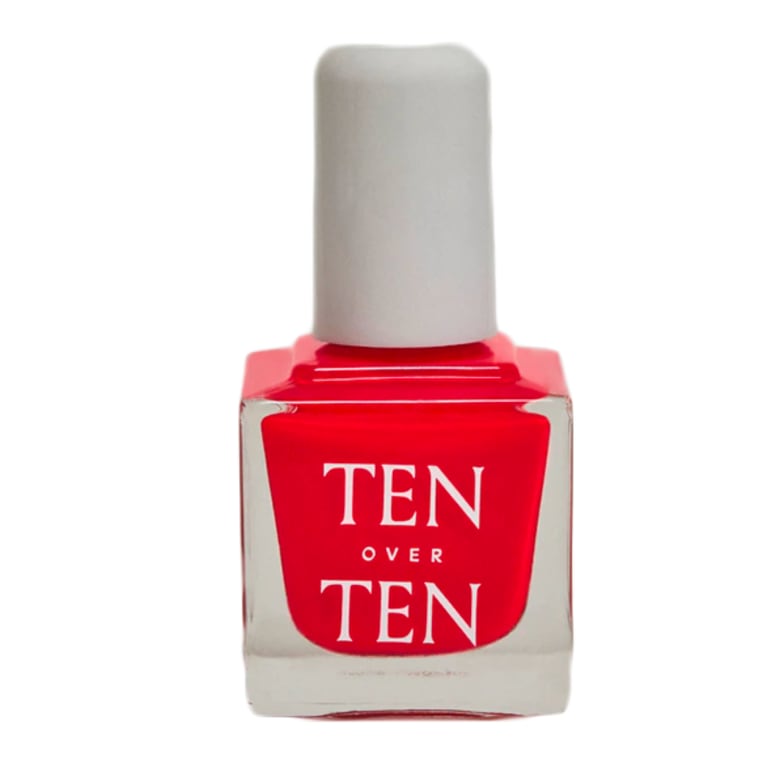 tenoverten
tenoverten LA
$12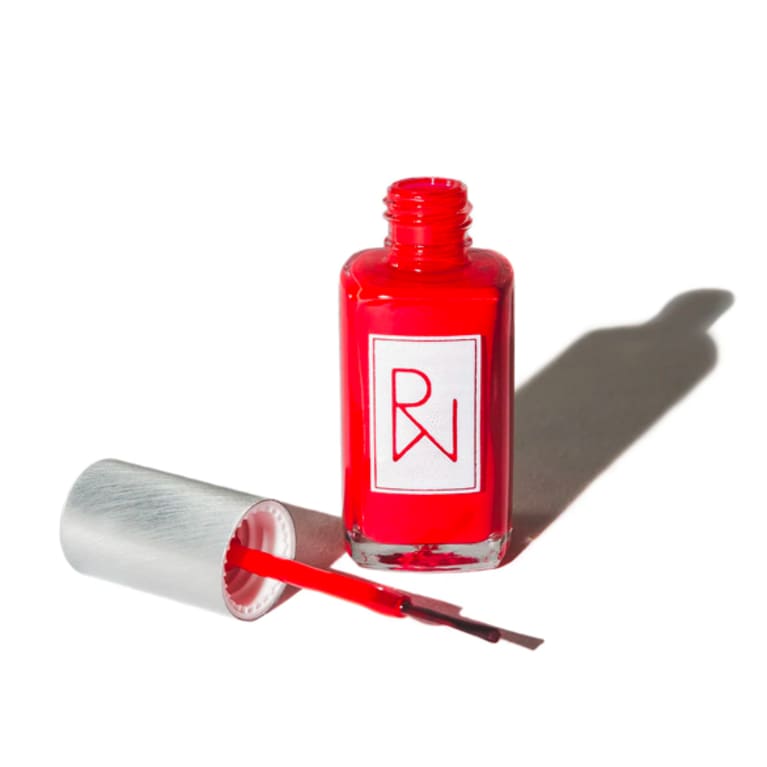 Rooted Woman
Rooted Woman Unwavering
$15
According to Rachel James, founder and CEO of Pear Nova, head-to-toe pink is this summer's aesthetic—just take a gander at the hot pink looks from this year's Met Gala. So why not extend the playful shade to your mani-pedi? Soft, pastel pink is always a manicure staple, but don't be afraid to go bright and bold with the pinky hue. "I have seen more and more clients wear brighter pink for their manicure this year," notes Lin. Try this fuchsia number from Pear Nova or this vibrant lilac from Orly.
Shop these products.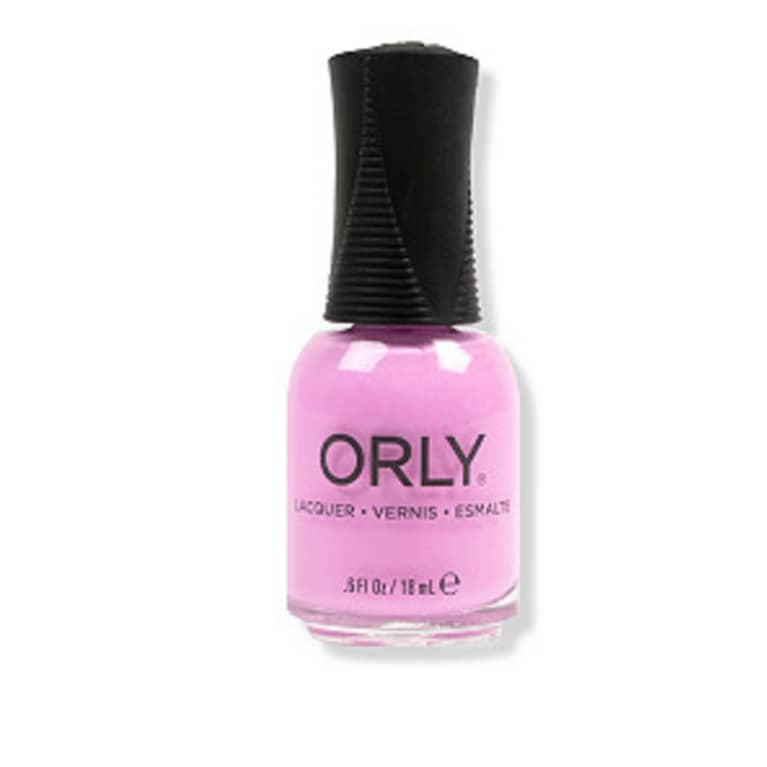 Orly
Orly Nail Lacquer
$10.5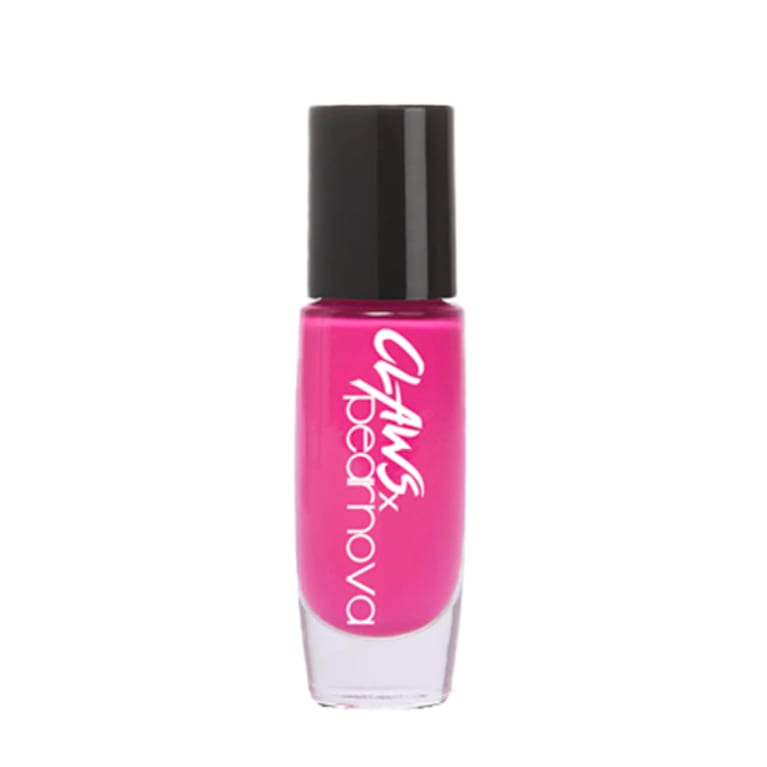 Pear Nova
Pear Nova Pink Collar Crime
$10
Citrus nails are the ultimate crowd pleasers this season, says James. Imagine: You're lounging in the sun, a cool drink in-hand, your bright-green fingertips resembling a juicy lime wedge. Screams summer, no? "Bright oranges, yellows, and greens create a great go-to palette for summer," James adds. This Olive & June shade, aptly named Lime Fizz, will mentally transport you to a tropical getaway, and this vibrant orange hue from JinSoon has just the right amount of zing.
Shop these products.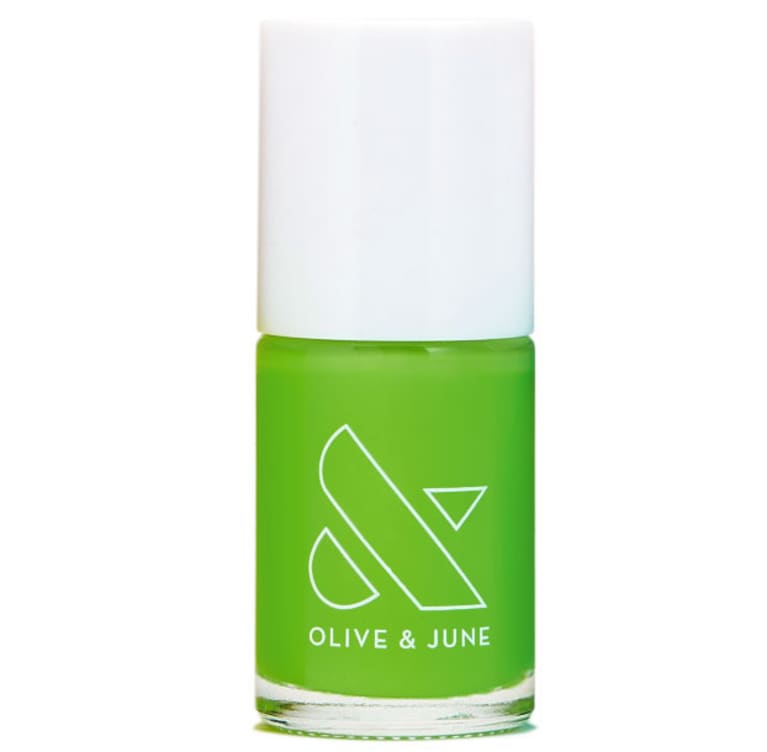 Olive and June
Olive and June Lime Fizz
$9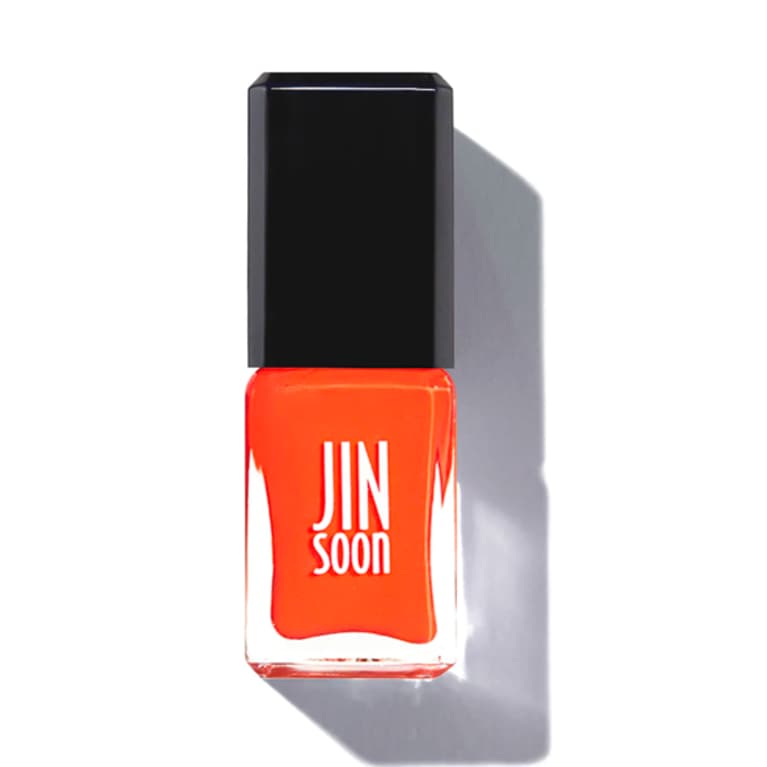 JinSoon
JinSoon Enflammée
$18
Shop these products.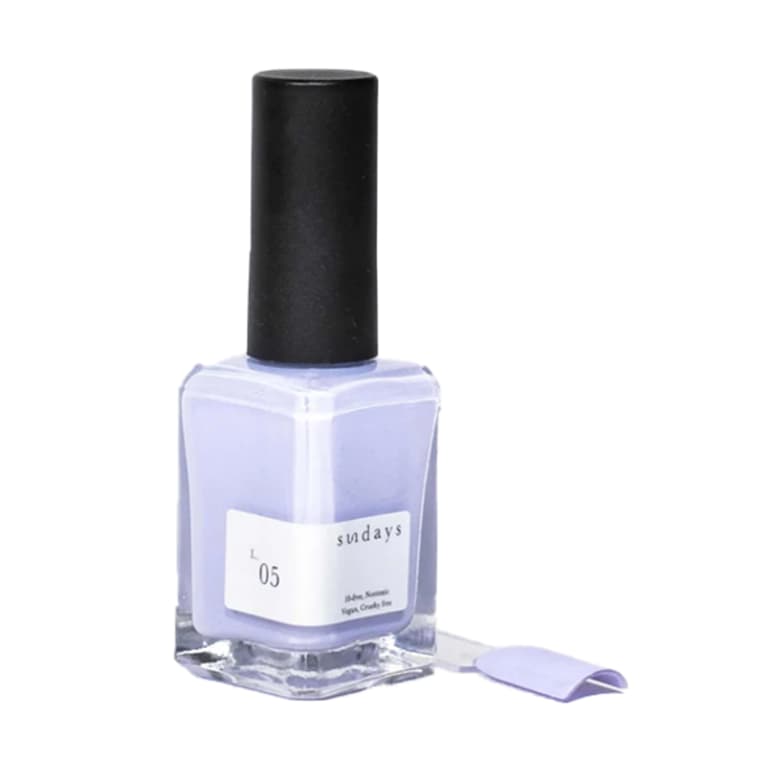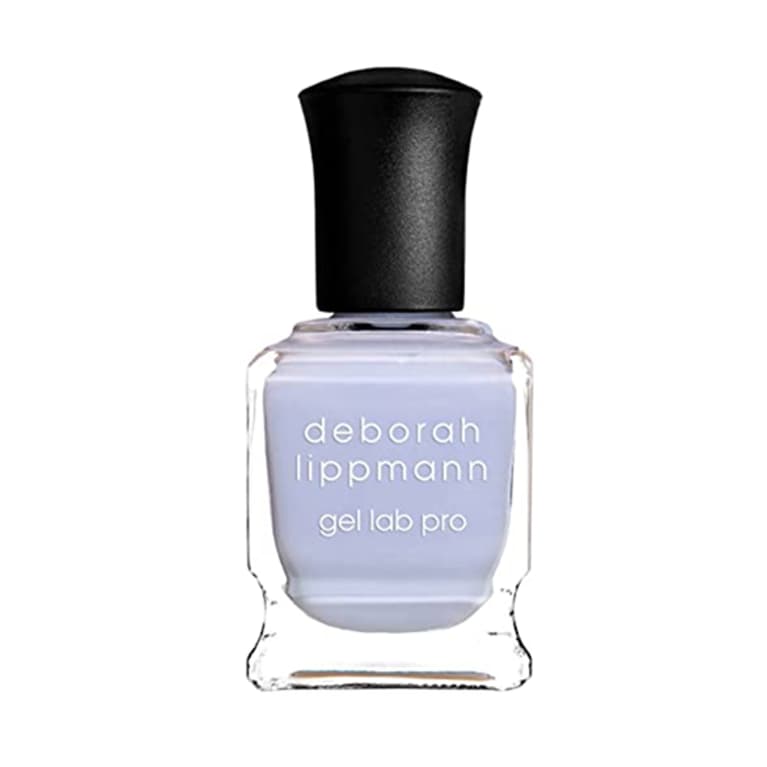 Deborah Lippmann
Deborah Lippmann Gel Lab Pro, The Woman In The Moon
$20
"We've been seeing a lot of blues trending recently," notes Abramcyk. Electric, royal, cornflower—all poolside shades are making quite the splash. This sea-foam shade from Paintbox is universally flattering, while this True Blue from côte resembles a pair of worn, classic denim. If you'd like even more of a summery edge, feel free to opt for a bit of shimmer—your nails will easily catch the light, just like how the sun sparkles against the ocean.
Shop these products.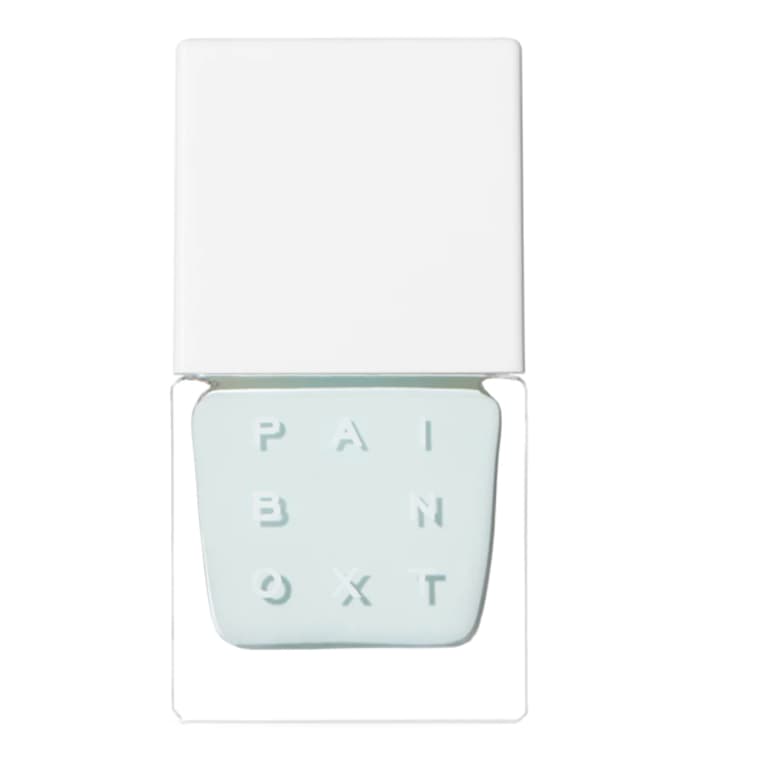 Paintbox
Paintbox Nail Lacquer, Like Wonder
$22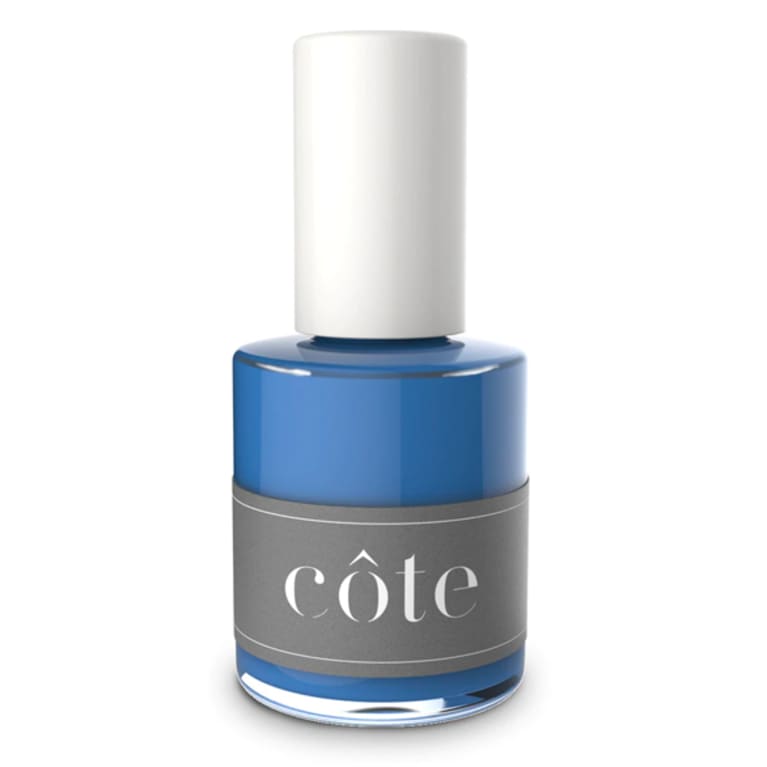 côte
côte No. 73 True Blue Nail Polish
$18
6. Barely-there neutrals.
A neutral nail is always on-trend, no matter the season. "We're seeing a lot of 'barely-there' nail looks right now, because they're low maintenance and never go out of style," says Abramcyk. Think of a sheer, "bare nails, but better" shade that allows you to show off your strong nails while filling in any noticeable ridges or divots.
Find a fresh, milky color, like this faded hue from J.Hannah or Base Coat's Sandstorm, for a timeless, hazy finish. Not to mention, the it makes for a foolproof DIY mani—unlike with opaque, brightly colored lacquers, any errant strokes fly under the radar.
Shop these products.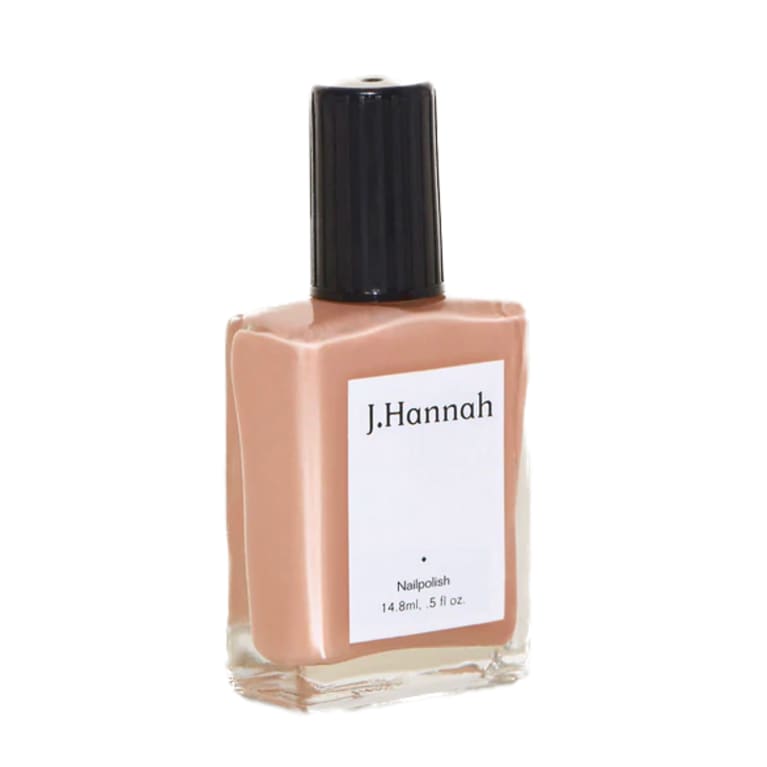 J.Hannah
J.Hannah Agnes
$22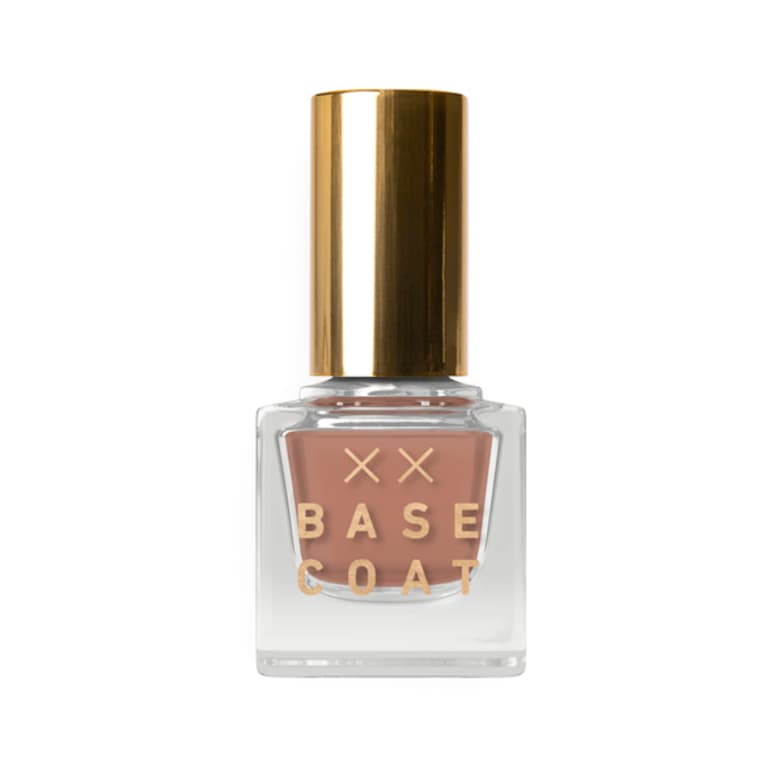 Base Coat
Base Coat Sandstorm
$20
"You can also never go wrong with a pop of red," says Abramcyk. Find whatever specific shade strikes your fancy—be it a blue-based red, fiery crimson, or a classic cherry—and embrace the pop of color. If you're looking for a true red, we love Mischo Beauty's Good Kisser or this Cherry Jelly from Lights Lacquer, which has a juicy, glossy finish. If your digits resemble a candy apple from a breezy summer boardwalk, you're doing something right.
Shop these products.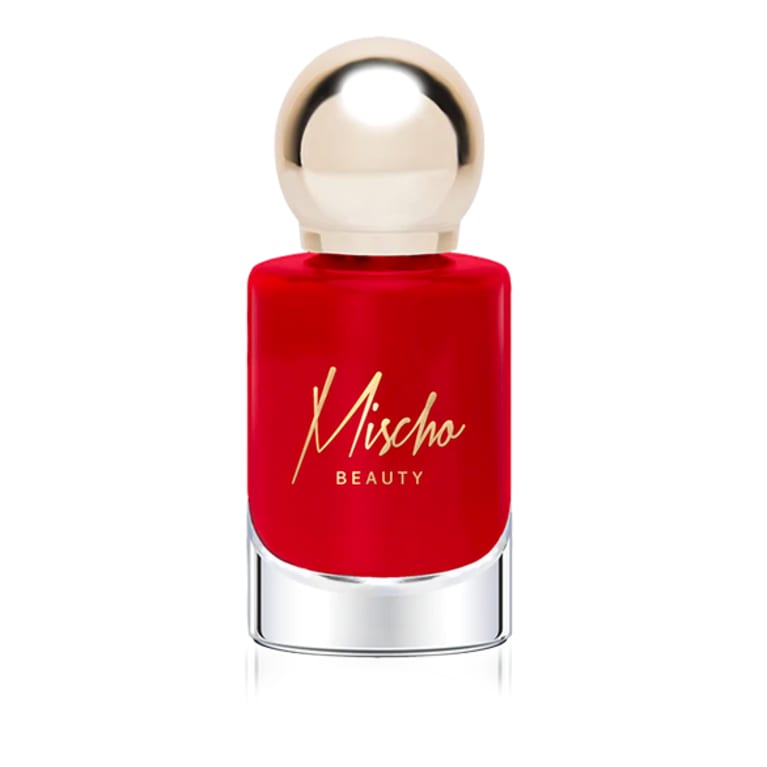 Mischo Beauty
Mischo Beauty Good Kisser
$20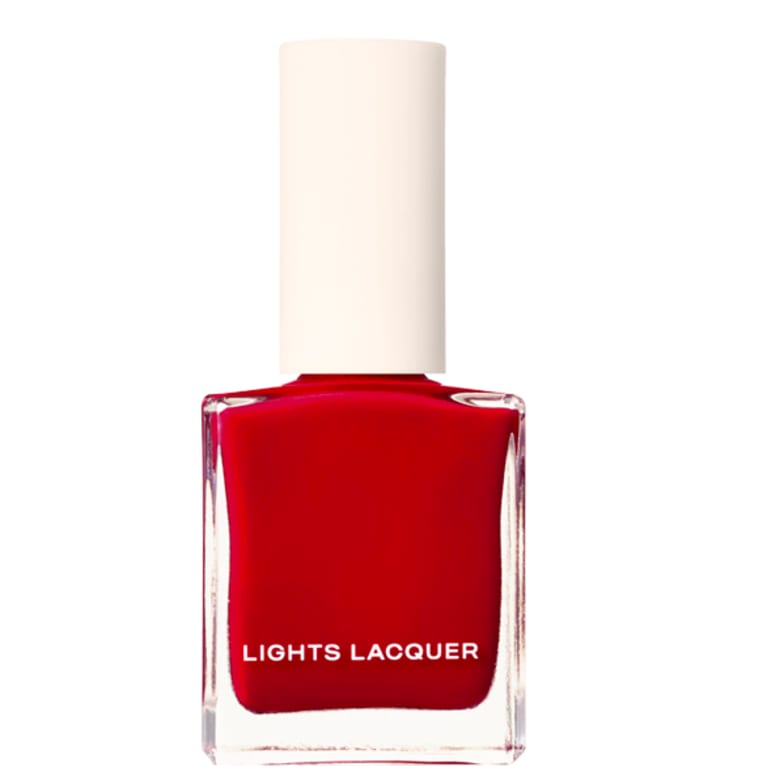 Lights Lacquer
Lights Lacquer Cherry Jelly
$11
As summer heats up, beauty fans will be flocking to these beachy shades. There are plenty of ways to play around with each hue (nail art, anyone?), so don't feel limited to one color category. If you're attempting an at-home manicure, check out our step-by-step tutorial, and remember that thriving nails require so much more than a vibrant polish color—follow these nail care tips to make sure your mani always looks elevated.
https://www.mindbodygreen.com/articles/summer-nail-colors