Everything You Need to Know About Getting a Vasectomy
Now more than ever, it might be time to get a vasectomy. Many people are saying this—or googling it, anyway; online searches for "vasectomy" spiked dramatically in the wake of the May leak of the Supreme Court's draft opinion...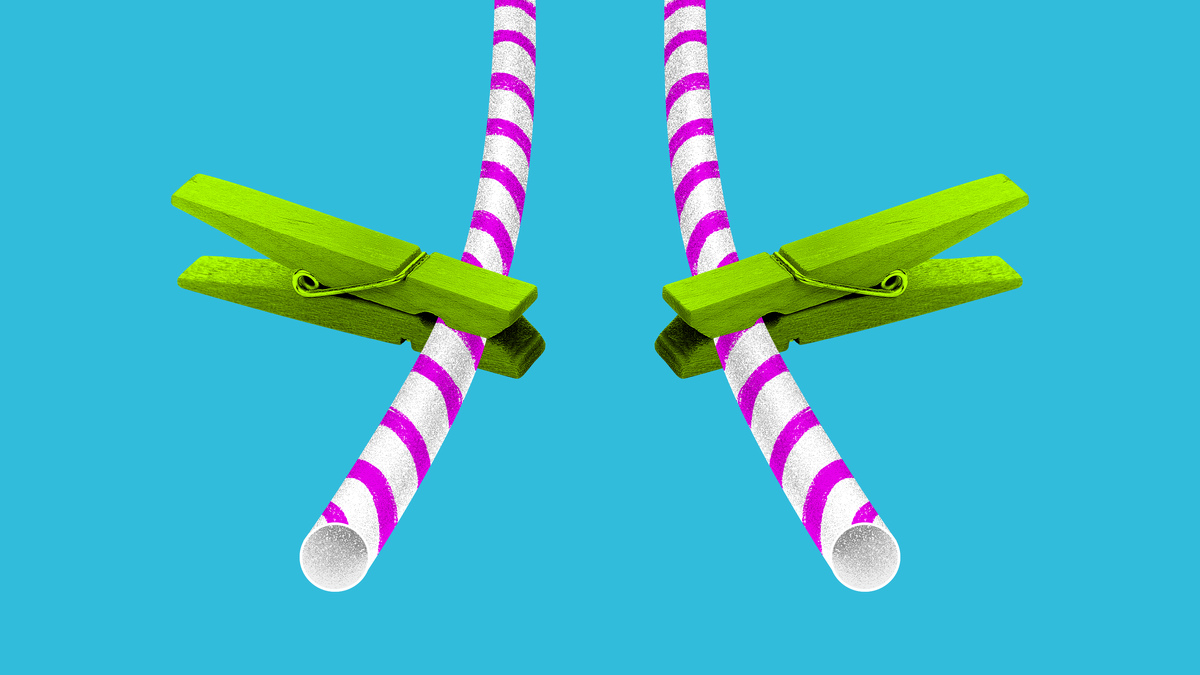 Now more than ever, it might be time to get a vasectomy. Many people are saying this—or googling it, anyway; online searches for "vasectomy" spiked dramatically in the wake of the May leak of the Supreme Court's draft opinion on the fate of Roe v. Wade, a trend that seems poised to continue now that the constitutional right to abortion care is a thing of the past. Some men, it seems, also recognize they have a vested interest in laws seeking to dictate the decisions a person can make about their own body. (Some of them have even already made the leap.)
Certainly if you are fertile and have a functioning penis and testicles and are 100% sure that you don't want to use them to make any babies in the future, a vasectomy is the way to go to prevent unwanted pregnancies. Traditionally, the onus for doing so has fallen on the half of the population with ovaries, whether that means taking a birth control pill (which carries a certain degree of risk), undergoing a tubal ligation (a procedure far more dangerous than a vasectomy), buying condoms for their reluctant partners or getting an after-the-fact abortion.
Stacked against these options, a nearly 100% effective outpatient procedure with a short recovery time and "little evidence" of long-term side-effects seems like the least you can do. That doesn't mean the notion isn't unnerving—so here's a primer on what to expect from your vasectomy.

Two types of vasectomies
Conventional vasectomy
In a conventional vasectomy, the doctor makes two small incisions on either side of your scrotum, which allows access to the vas deferens, the tiny tubes that carry sperm from the testicles to the penis. The tubes will be cut and small sections—1 or 2 inches—removed from both; one or both ends of each tube may also be seared before they are tied off with a suture.

No-scalpel vasectomy
In a no-scalpel vasectomy, the doctor makes a single hole in the center of the scrotum using a ringed clamp called a hemostat, which will "puncture through the skin of the scrotal sac. Then, the skin is gently spread only until both vas deferens can be visualized." To put it bluntly, the doctor then fishes around to find and extract a small loop of each vas deferens, one at a time, and then cuts them, removing a small section of tubing and suturing (and, again, possibly first searing) the open ends.
Which is better?
Either method of vasectomy will effectively sterilize you. The issue isn't one of efficacy. But because it is a less invasive procedure, the no-scalpel vasectomy is much faster to perform (taking about 30 minutes) and usually results in less bleeding, a five-fold decrease in (already rare) infections, less bruising and a shorter recovery time. So why would you choose to get a conventional vasectomy? Well, simply because the procedure is newer—even though it has been practiced in the U.S. for 35 years at this point—it can still be harder to find a doctor to do it for you. Fortunately, the internet has made finding one near you a lot easier.

Can you get a vasectomy right away?
Vasectomy prep and the day of
What does it feel like?
The aftermath (or: When can you have sex?)
While most people's experiences of undergoing a vasectomy will follow the outline above, everyone's recovery will look a little different. If there have been no complications, you should be able to leave the doctor's office shortly after your surgery, your junk clamped tightly in a jock strap you'll have to wear for the next week.
Definitely don't have sex right away (and definitely, definitely don't have sex without using birth control until you've been given the all-clear to do so; more on that in a second). Though lots of guys on Reddit will brag about doing it "right away," Vasectomy.com advises waiting at least a week before you attempt to ejaculate. And be warned: the first few times you do so, your semen could look pretty weird. Like, there may be blood in it. Which is unsettling, but normal, as these things go. And even weeks and months later (though eventually subsiding for most people), you may feel a recurring twinge of ache in your groin during sexual arousal. It won't prevent you from enjoying sex, exactly, but you'll notice it. As long as it's classifiable as mild discomfort, you don't need to worry about it—but it's never a bad idea to bring up any concerns with your doctor.

Fertility, post-vasectomy
This article was originally published in August 2020 and updated on June 28, 2022 with additional context around the Supreme Court's overturning of Roe v. Wade.