The Sony Inzone Buds offer gamers 12 hours of playback time & better comfort, so what?
We review the Sony Inzone Buds gaming earbuds and tested their comfort, audio quality, ANC, and battery. Are they worth the price?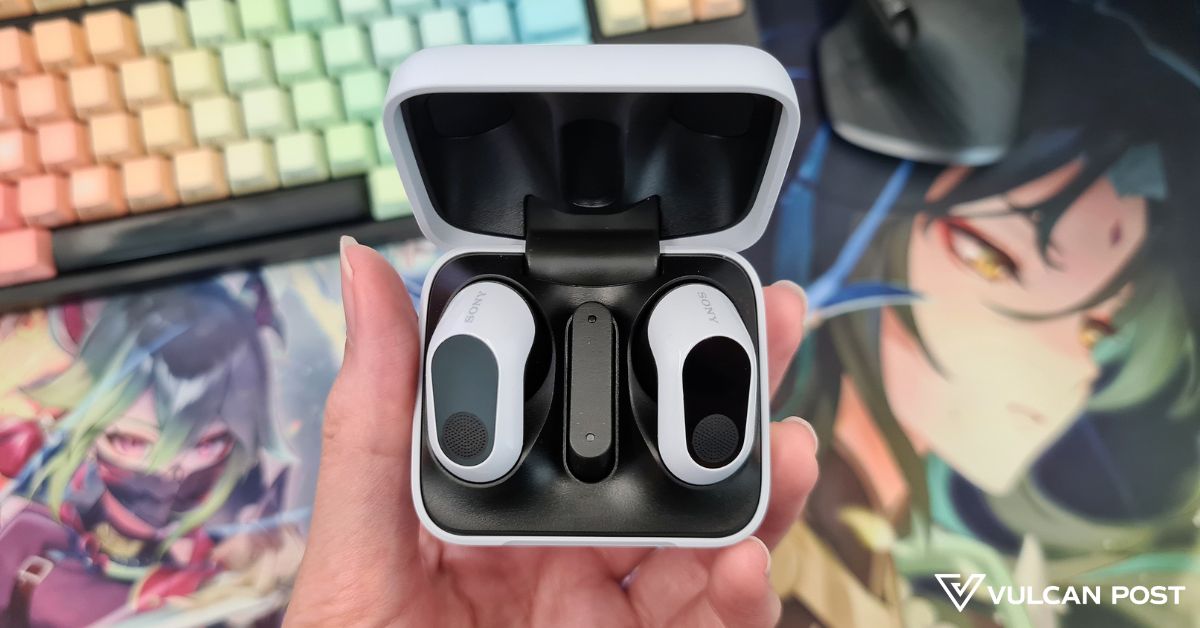 Earlier this year, I bought the Sony WH-1000XM5 wireless headphones to level up my gaming experience.
Unfortunately, I've not used it very much since then, because it usually starts feeling too heavy a few hours into use, hurting the top of my head. (When I first reviewed them, I apparently didn't feel that way, so maybe my scalp sensitivity changed?)
It's really a pity, because I adore the audio quality.
So could my alternative be the Sony Inzone Buds instead?
Aesthetics
The white variant we got is neither discreet nor loud, and it certainly resembles the PlayStation 5 in design. The black variant is for those who want a sleeker look.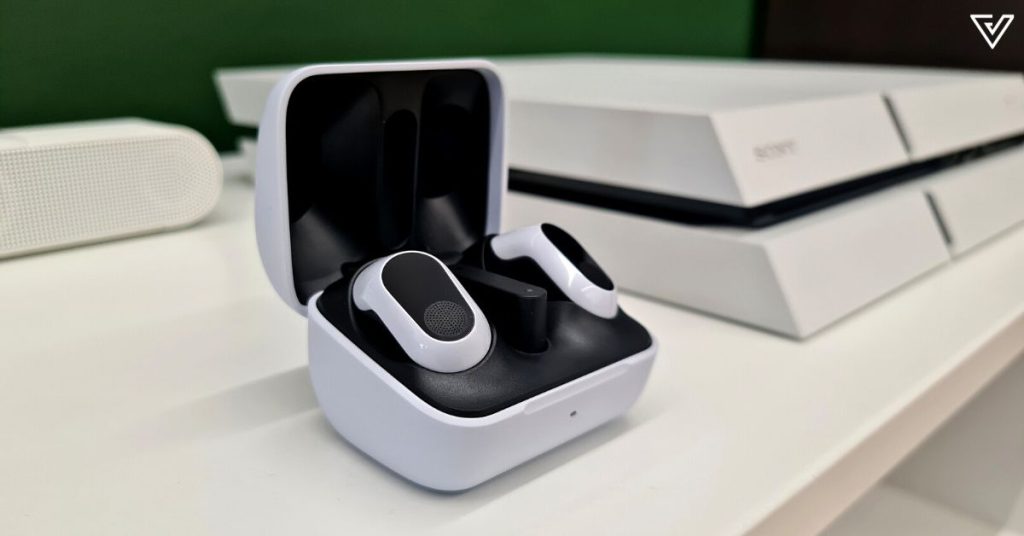 We don't have a PS5, but we do have a PS4… which isn't compatible with these buds, unfortunately
The casing is on the larger end which will make it stick out in pockets, but the pro is that it has great stability.
Inside the case, you get the earbuds and a USB-C dongle to connect to your device. The set comes with three other earbud tip sizes and a… very short charging wire. Thankfully, it seems that any other USB-C charging wire will also work.
Although each bud weighs 6.5g, which is heavier than other earbuds I've used in the past, my ears don't feel fatigued when I wear them for hours on end.
The default ear tips on the Inzone Buds fit my ears nicely, with no sound leakage even on high volume.
Audio
When it came to audio, Sony's excellence in the field was made clear once again. I couldn't find anything to complain about.
The ANC throws me into a void where it's just me and my music or game, and I love that. It's definitely intense for those who aren't used to or enjoy strong ANC.
However, if you use very clacky keyboards like me, you will still hear them come through slightly. I could also hear the low hum of my laptop fan working overtime while gaming, but it's definitely less of a distraction with the ANC on.
The audio itself was rich, warm, and sufficiently bassy when it came to music or games.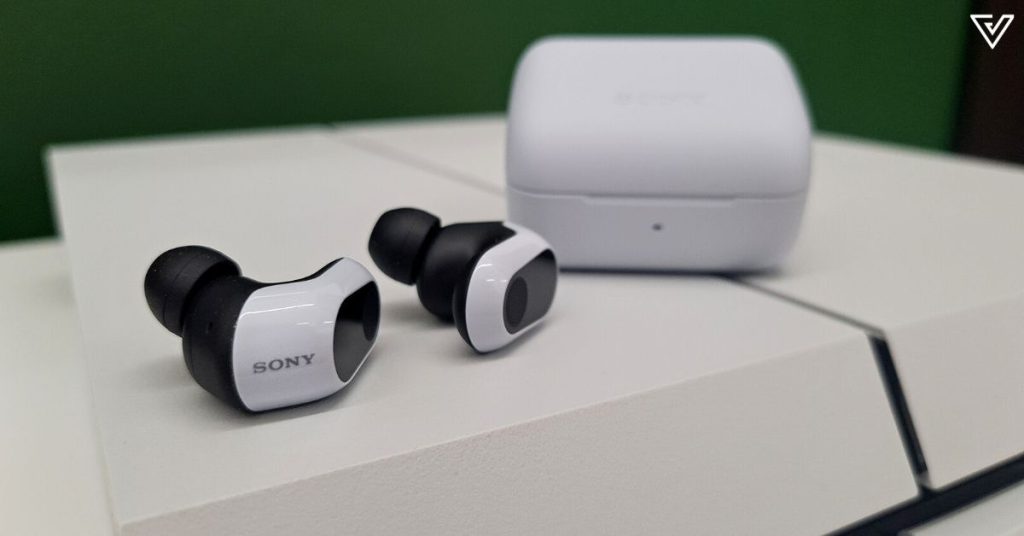 I don't play first-person shooter games so I can't speak for the efficiency of the 360 Spatial Sound feature for detecting opponents, but every layer of sound in the role-playing games I play was crisp and clear.
The Inzone Buds' dongle enables latency of less than 30 m/s, so every action you make in games feels very responsive.
On the other hand, the microphone was "just okay" according to everyone who had a call with me while I used the earbuds.
Connectivity
The dongle enables easy connection to mobile devices, PC, and PS5, which I really liked. It's much faster than Bluetooth pairing, although the Inzone Buds do support LE Audio (not Bluetooth Classic) too.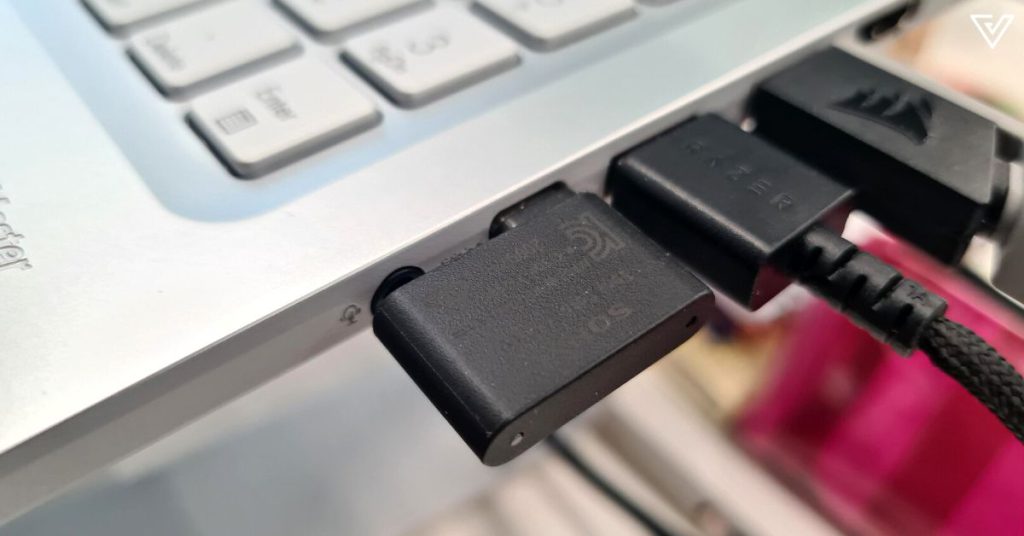 I did try connecting to my Samsung S20 via Bluetooth, which wasn't too difficult. But the problem came when I wanted to return to a dongle connection, because for the life of me, I simply couldn't figure out how to.
Even when I turned off my device's Bluetooth, the right earbud (and just the right earbud) would remain in Bluetooth mode, and it simply refused to disconnect. Meanwhile, the left earbud connected via the dongle as usual.
I had to do a whole reset on the earbuds in order to connect just via dongle.
But I had my gripes with the dongle too. On the laptops I use, the only USB-C port is on the right edge, and is typically next to other USB ports.
Meaning, if I were to use the dongle the "right" side up, it would block access to the other port.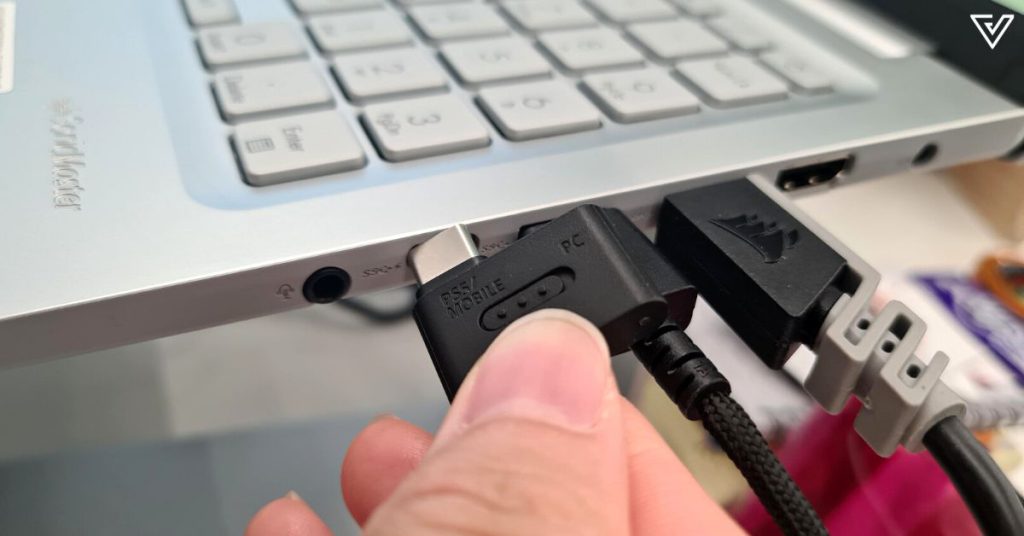 My only other option was to either unplug my mouse or external keyboard, or use the dongle upside down. On a proper PC setup, this probably won't be a big deal.
If you have a thicker phone case, be prepared for the fact that the dongle won't sit flush against your phone.
Controls
I find the controls—or the limitations of the controls—on the Inzone Buds a bit of a pity, considering how good the audio is.
You can customise your controls, but only on PC, and it requires the dedicated Inzone Hub app.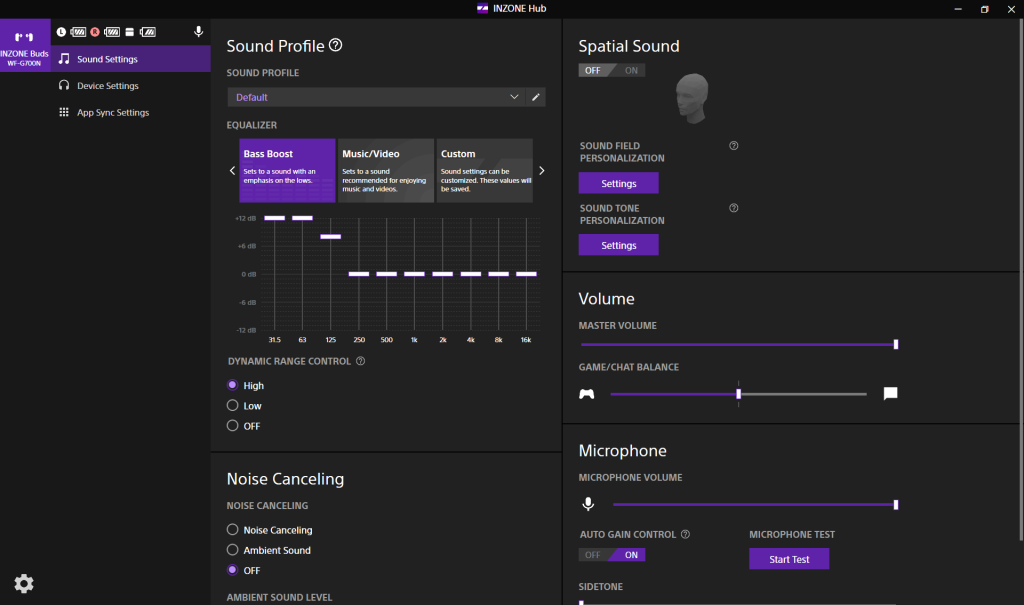 There is no dedicated phone app for this, and the Sony Headphones app does not detect the Inzone Buds.
This means that on mobile, you're stuck with the default controls. On the left earbud, you can toggle between Quick Attention (like hear-through), Ambient Sound Mode, and ANC (left earbud), and on the right earbud, you can control the volume.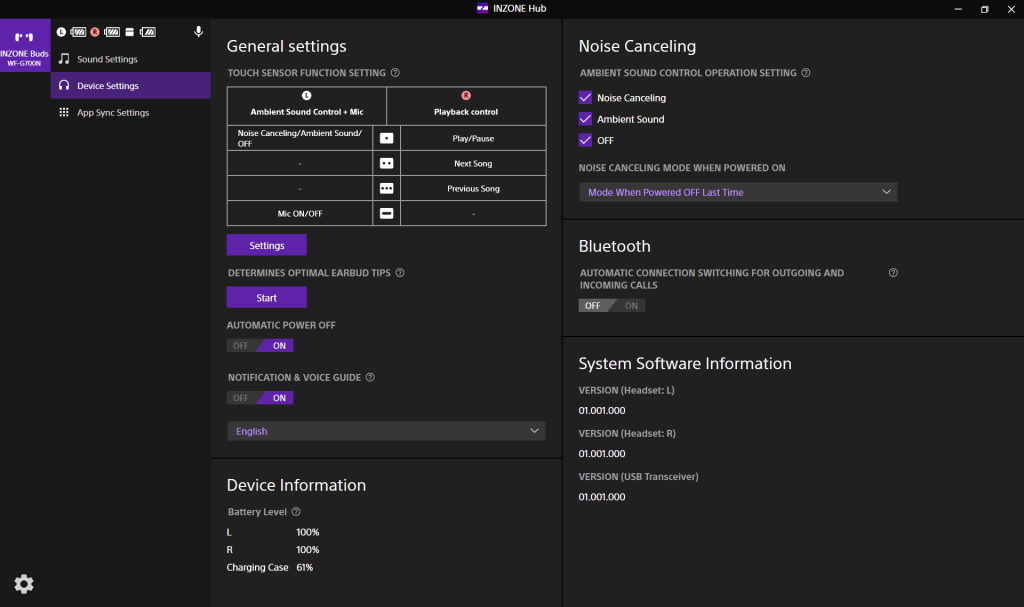 Through the Inzone Hub on PC, you can switch things up, but these controls will only be saved for use on the PC, and don't translate to use on mobile.
Each earbud is also limited to only one function, which is something to get used to, because most other earbuds I've tried allow me to have at least three controls—playback, ambient/ANC, and volume—accessible at the same time across both earbuds.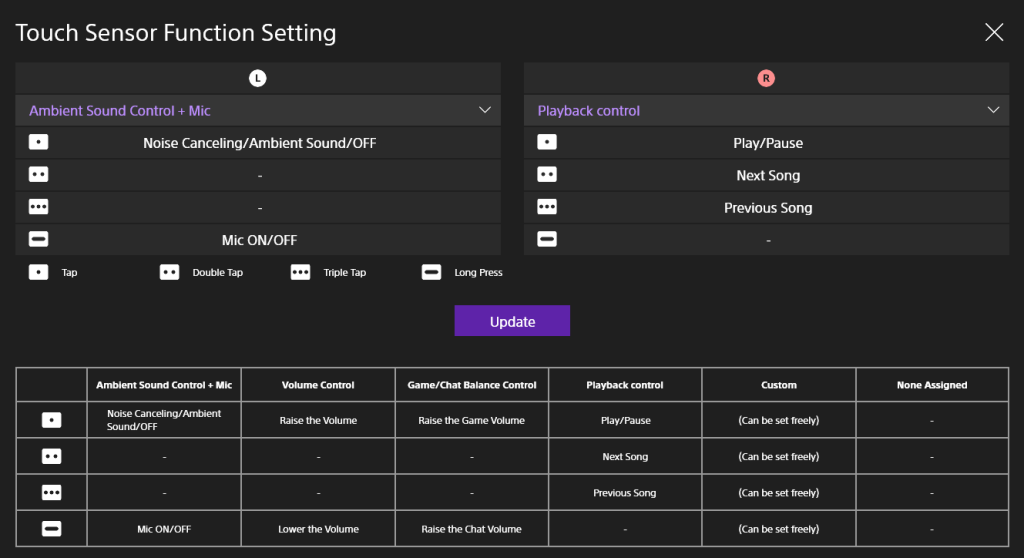 Verdict
As gaming earbuds, the Inzone Buds work as advertised and do their job very well.
Music seems to come secondary since there's no auto-pause when you take off the earbuds, and you can't have playback controls as a default when on mobile.
So, convenience-wise, these earbuds aren't the friendliest for on-the-go use. But if you're locked down in your gamer seat and ready for a session, these earbuds are practically fuss-free, allowing you to immerse and enjoy yourself in-game.
The battery on the Inzone Buds is long-lasting, even on ANC. If your earbuds start running low on juice, five minutes in the case will give you another hour of use.
In total, Sony claims that you can get up to 12 hours of use, with another 12 hours from the case, and my experience lived up to that. In two weeks, I've only needed to charge the earbuds case to full once (which takes about two hours).
For full immersion in my game or music, I would still go for my WH-1000XM5 headphones, simply because they're built for that purpose.
Despite that, the Inzone Buds are very enjoyable in their own right, being easier to carry around and pop into your ears. Plus, they're way more comfortable than a headset to me.
If you're looking for something with great ANC, amazing audio, and good comfort, and don't mind the trade-off of limited control customisation, it's worth looking into the Inzone Buds. They are available for RM899.
ProsCons
Strong ANC that blocks out most noises
Limited control customisation on PC, no customisation on mobile
Great, clear audio when gaming and listening to music
Lacks a dedicated mobile app for control customisation
Very comfortable for hours of use
USB-C dongle might get in the way of your other ports on laptops
Learn more about the Sony Inzone Buds here.
Read more of our reviews on Sony here.